News
A HIGH WIN AND A STEP CLOSER TO HC MULTI ESSENCE'S TARGET 
-->

HC MULTI ESSENCE – HC ASTRAION 52-25 (24-9)

Sports venue : "Avtokomanda" in Skopje. Referees : Ismail Metalari and Nenad Nikolovski. Delegate: Mamer Redzepi 

HC MULTI ESSENCE: Shtakovski, Ermanoski, Dimevski 6, Grujevski 4, Dimitrievski 6, D. Uzunchev 5,

Omeragikj 2, Alexovski 3, Velkov 1, T. Uzunchev 4, Jordanov 1, Karasmanakis 7, Ninovski 6, Kostovski 3,

Georgievski 3, Trajchev 1

Seven-metre throws: 3/4 2-minute Suspensions: 8 min.

HC ASTRAION: Naumov, Georgiev 2, Eftimov 1, Nakov 9, K. Katrandjiev 1, Kotevski 1, Perovanovikj, V. Stojanov, M. Stojanov 1, Pandec 1, Gogov, D. Katrandjiev 3, Angelov 

Seven-metre throws: 3/3 2-minute Suspensions: 8 min.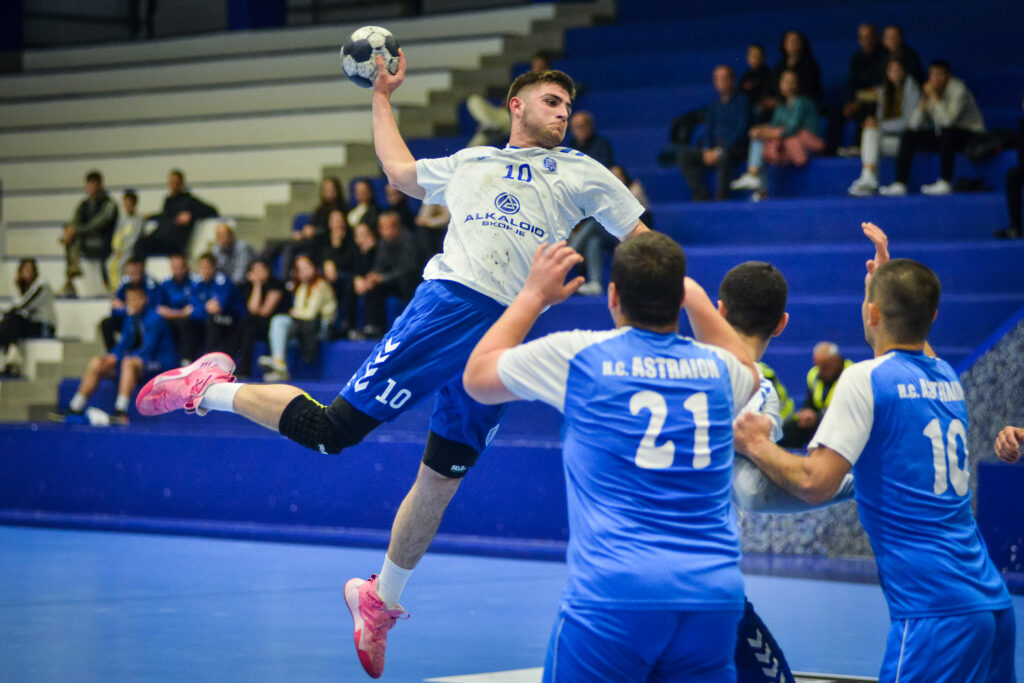 Another resounding victory for HC Multi Essence brought them closer to realizing their goals of moving up the competitions rankings. 
With a huge 27-goal margin (52-25), HC Multi Essence defeated the HC Astraion team at home in the backward match of the 14th round. Out of the 14 games we played in the playoffs, this was our team14th win.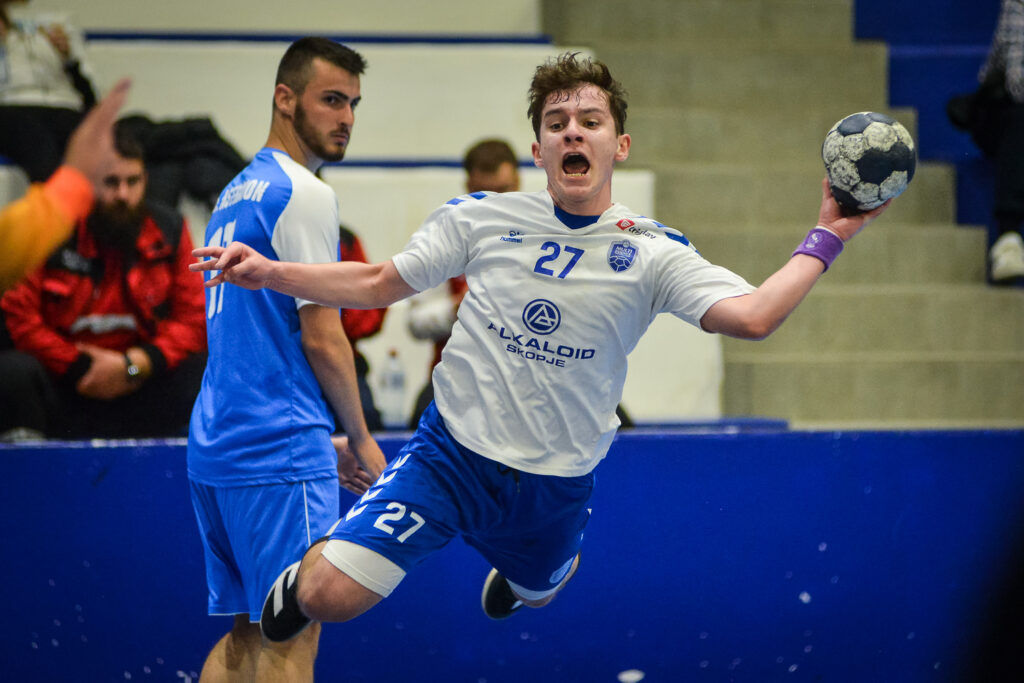 From the moment of the start until the final seconds of the game, our team was dominant. By halftime, we had a 24-9 advantage after leading 8-2, 13-4, and 24-9. 
Almost the exact same rhythm was used in the second part, and HC Multi Essence nearly quadrupled its advantage from the first one. In the following round, we will be playing in "Avtokomanda" against the Metalurg RA.