News
ANOTHER CONVINCING VICTORY FOR HC ALKALOID
-->

ALKALOID – KUMANOVO 47-16 (20-8)

Sports venue: "Jane Sandanski" in Skopje. Referees: Viktor Nachevski and Danielo Bozinovski. Delegate:
Dushko Kamishevski
Alkaloid: Cvetkovski, Dimevski 3, Markoski 1, Stojkov 5, Mladenovikj 2, Serafimov 5, Mitev 4, Gjorgiev 3,
Ivanoski 4, Simonoski 3, Trajkovski, Todeski 3, Kofiloski 11, Petkovski 3
Seven-metre throws: 3/3 Suspensions: 8 min.


Kumanovo: Kimevski, Mrvovikj 5, Dimitrov 3, Kuzmanovski, Petkovski, Miladinovski 2, Cvetkovski,
Postolovski 2, Kolovski 2, Trajchevski 2, Mihajlovski
Seven-metre throws: 0/2 Suspensions: 14 min.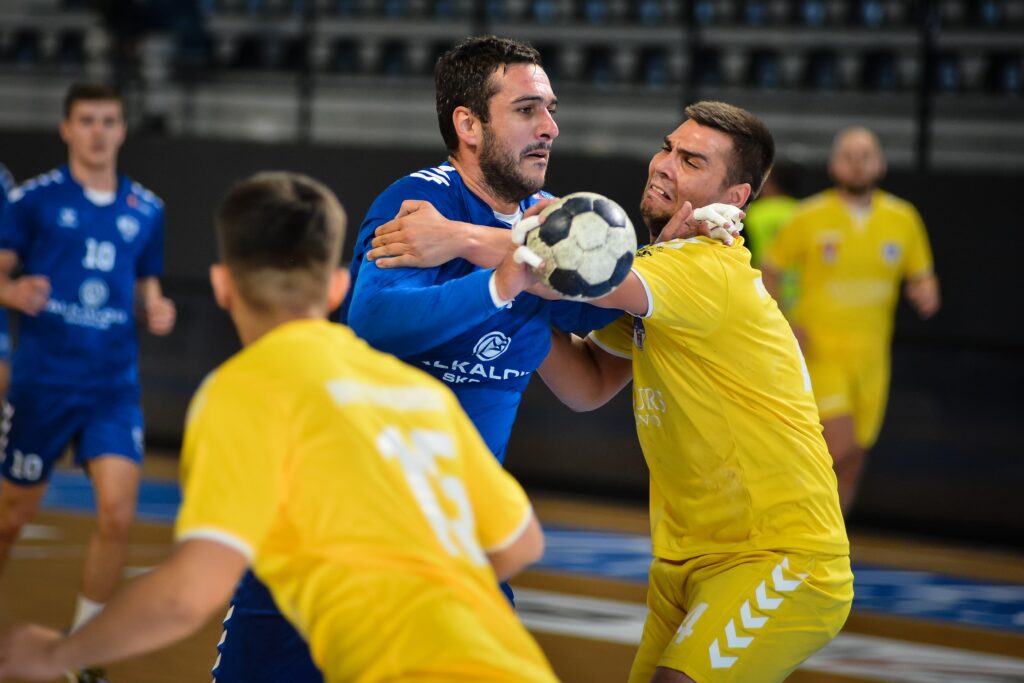 Alkaloid achieved another victory scoring over 35 goals. The Kumanovo team was visiting in Skopje, in a
match that ended with Alkaloid's undisputed victory with a 31 goal difference (47-16).
The visiting team had relatively good defense at the beginning of the match, up to a score of 6-5. Then
HC Alkaloid began to dominate, which resulted with a score of 16-6 in the first wave. The situation did
not change throughout the match and the dominance lasted until the end of the game, expressed in
long series whereby wing player Dario Kofiloski scored 11 goals.