News
DERBY WIN, HC ALKALOID ALONE AT THE TOP
-->

HC ALKALOID – CHC TIKVESH 30-22 (14-11)

Venue: Avtokomanda in Skopje. Referees: Ismail Metalari and Nenad Nikolovski. Controller: Cane Kurtovikj

HC ALKALOID: Trajkoski, Galevski, Djonov 5, Markoski 3, Mladenovikj 3, Serafimov 3, Stojchevikj, Stojkovic, M. Mitev 3, Gjorgiev, Velkovski 3, Omeragikj, Bingo 5, Petkovski 1, D. Mitev 2, Savrevski 1

Seven-meter throws: 4/6 Suspensions: 10 min.

CHC TIKVESH: Gemaljevic 1, Anastasovski 2, Lazov 1, Mijatovic 2, Temelkoski 3, Stefanovic, Sokolov, Velkov, Lazov, Manaskov 1, Organdjiev, Shuleski, Kocev 1, Simic 4, Majic 2, Obinna 3

Seven-meter throws: 2/3 Suspensions: 8 min.
HC Alkaloid stands as the only remaining team with a perfect score in Group A of the Super League! In the derby duel between the two previously undefeated teams, our team outperformed CHC Tikvesh. HC Alkaloid played at home, with the result being 30-22 which marked our seventh consecutive victory.
HC Alkaloid had a better start, establishing a 5-1 lead. This advantage was maintained throughout the first half, which culminated with Alkaloid ahead at 14-11.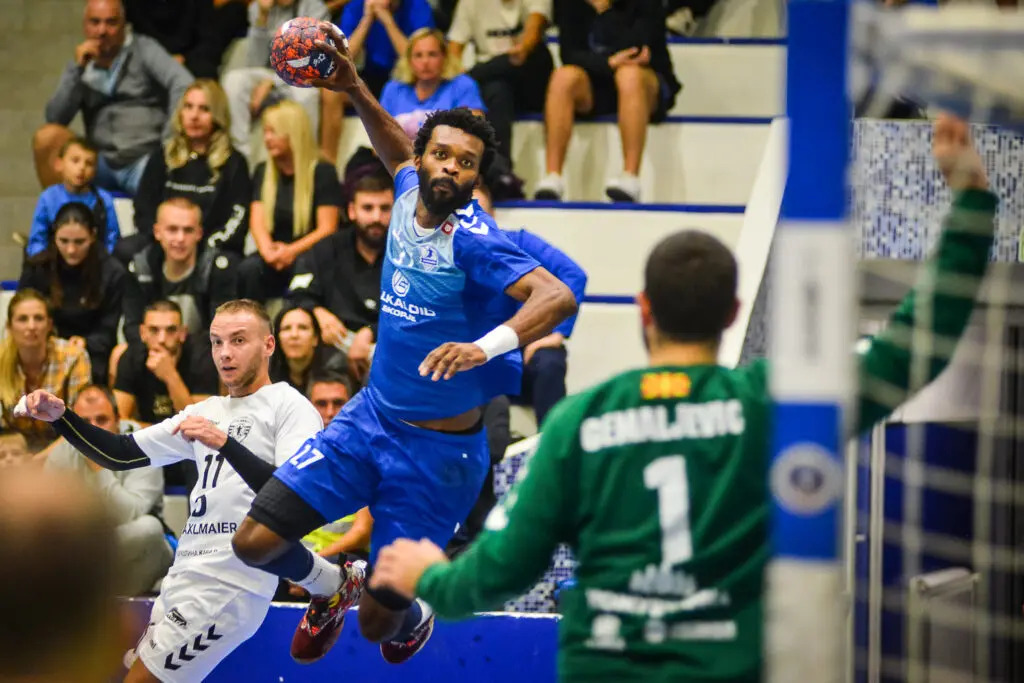 In the second half, HC Alkaloid further increased the tempo, establishing a lead of more than five goals and maintaining control to finish the match smoothly.
The top scorers of HC Alkaloid included Ivan Djonov and Arnaud Bingo each with five goals, while Mitev, Serafimov, Mladenovikj, Markoski and Velkovski contributed three goals each. Blagojche Trajkovski had a total of 13 saves.
HC Alkaloid's upcoming match will be their first European challenge, playing against HC Vojvodina in the EHF European League on October 17, 2023, at 08:45 PM.