News
FIFTH WIN FOR HC MULTI ESSENCE
-->

HC MULTI ESSENCE – HC KICHEVO 2020 41-27 (19-12)


Sports venue: "Krume Kepeski" in Skopje. Referees: Bozidar Jovanov and Pepi Dimkov. Delegate: Stevo
Kostenchev
HC Multi Essence: Shtakovski, Ermanoski, Dimitrievski 4, Grujevski 3, D. Uzunchev 5, Trichkovski 5,
Omeragikj 3, Velkov 1, Mladenovski 4, T. Uzunchev 7, Mitev 2, Prodanov 1, Kang, Karasmanakis 1,
Kostovski 5, Georgievski
Seven-metre throws: 1/3 2-minute Suspensions: –


HC Kichevo 2020: Ilijoski, Kocheski 1, Toshev 2, Nikodinovski 4, Najdeski, Smileski 1, Jakovleski 4,
Fichuroski 7, Janevski 6, Jovanoski 2
Seven-metre throws: 2-minute Suspensions: 4 min.

HC Multi Essence recorded its fifth championship victory and is now alone, in first place in the table in
group "A" in the men's First League.
HC Multi Essence played a derby match again, and this time the opponent was the team of HC Kichevo Our team decisively won this game with 41-27 (17-12), but the guest team also resisted, so the
game had its own charm and beauty.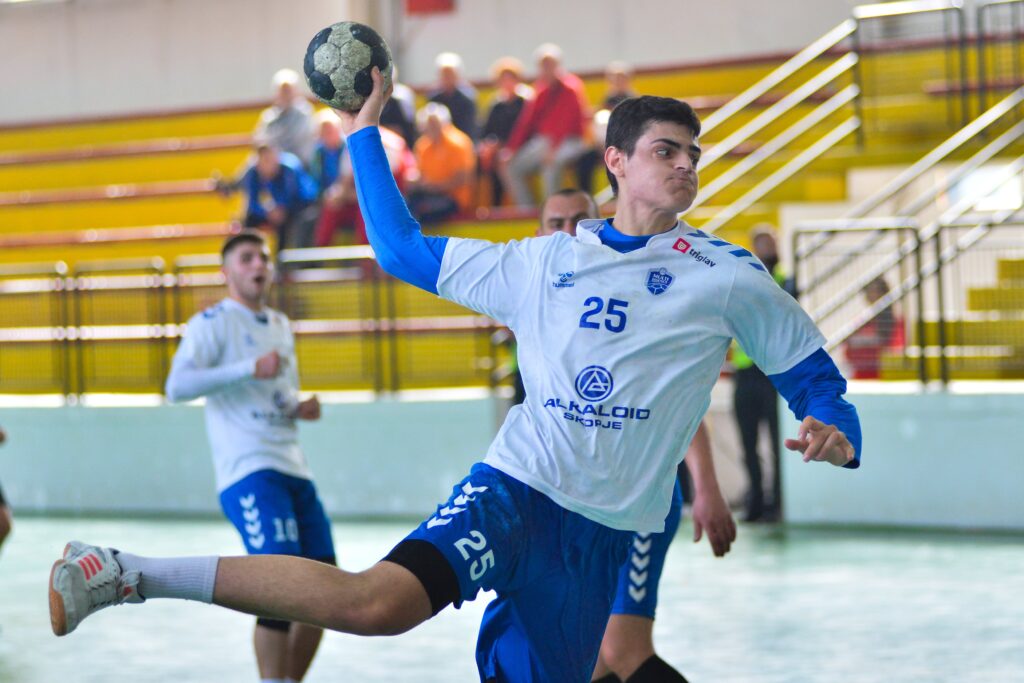 The first fifteen minutes of the game was the period that was the most uncertain when it comes to the
result. The guest team led 4-2, but HC Multi Essence took the lead with a 3-0 run (5-4). Then in the next
ten minutes it was played evenly, and the 5-0 decisive series, HC Multi Essence made it from a score of
9-7, after which it came to 14-7.
Until the end of the first part, there were no major scoring periods of falls or good periods, so the
halftime score was 19-12.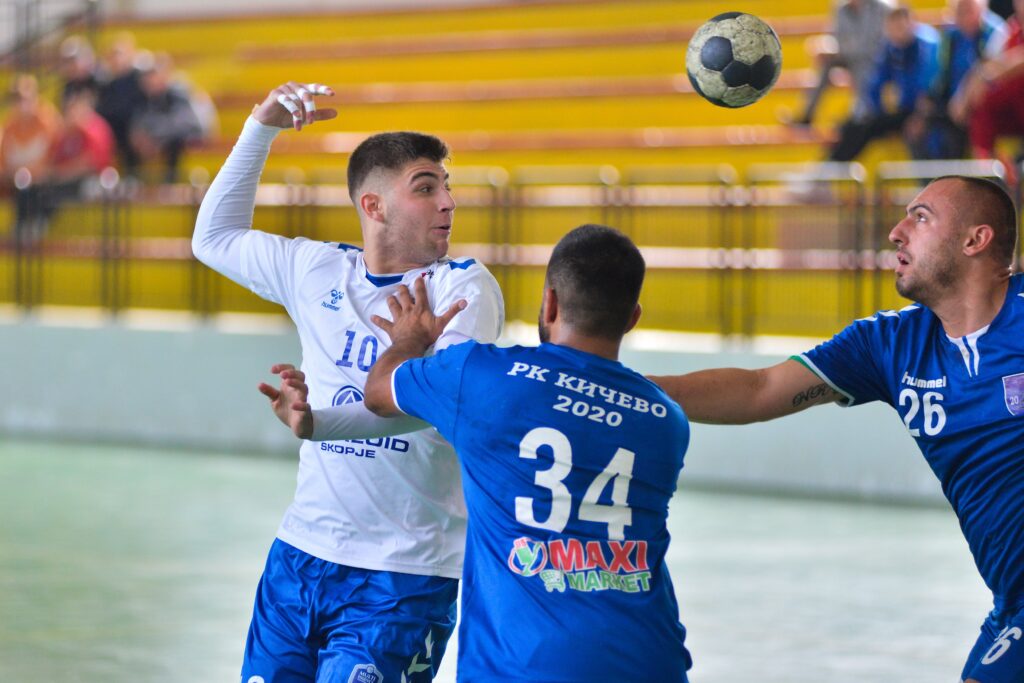 In the second half, it was played in the same rhythm as in the first part, and then HC Multi Essence
entered a better period, scored six goals, received only two and for the first time in the match had a lead
of 10 goals difference (28-18).
Then it was a more relaxed game, more goals were scored on both sides for a final victory of 41-27 for
HC Multi Essence.