News
FOURTH WIN, WE BEAT THE TEAM OF HC STRUGA
-->

HC ALKALOID – HC STRUGA 36-29 (17-13)
Sports venue: Boris Trajkovski in Skopje. Referees. Ismail Metalari and Nenad Nikolovski. Delegate:
Dragan Nachevski.

HC Alkaloid: Trajkovski, Galevski, Dimevski 1, Markoski 1, Stojkov 4, Mladenovikj 2, Serafimov 9,
Stojkovikj 3, Mitev 2, Gjorgiev 2, Ivanoski 1, Simonoski 4, Omeragikj, Todeski, Kofiloski 5, Todeski 2
Seven-metre throws: 2/3 2-minute Suspensions: 6 min.

HC Struga: Tutenkoski, Markoski 5, Saveski 1, Blazeski 2, Lazarevikj, Jankulovski, Ferukoski 3, Dunoski,
Ashtalkoski, Gjurovikj 5, Strezoski, Markoski 2, Kostoski 3, Cvetanoski 8, Rikanovikj, Nacev
Seven-metre throws: – 2-minute Suspensions: 14 min.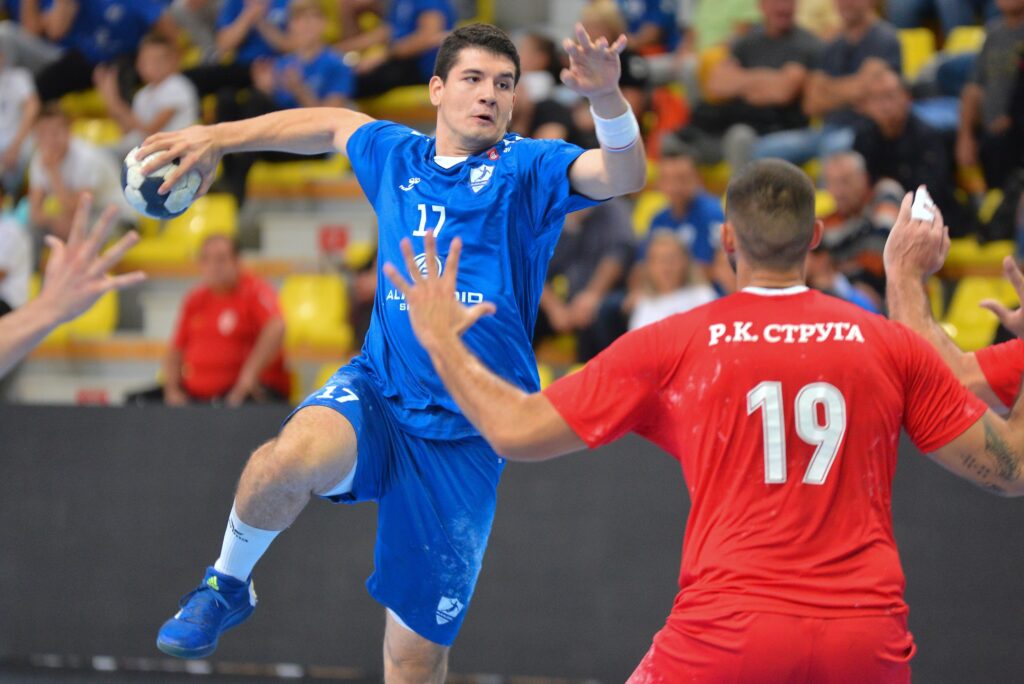 HC Alkaloid recorded the fourth championship victory out of a total of five games played, thus taking
another step forward towards the Superleague playoff.
In a match of the fifth round, we played against the guest team of HC Struga, a team that is counted
among the candidates for a place in the playoffs.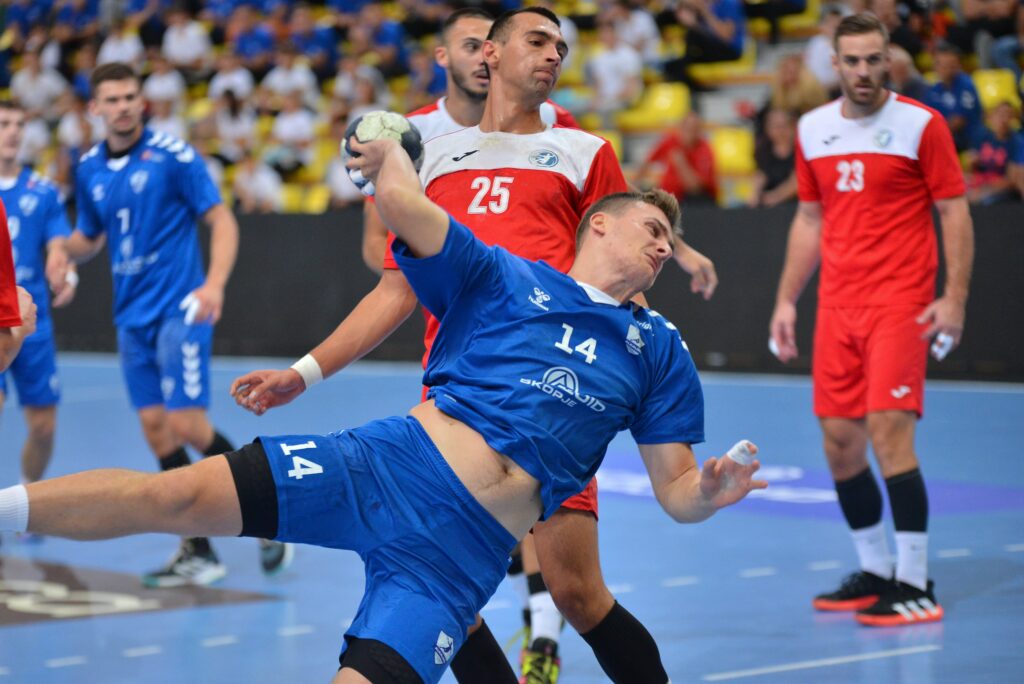 HC Alkaloid opened the match much better. We played a great defense that made it possible to score
goals from a counter attack and after five minutes of play we already had a lead of 5-1. The guests'
attempts to make a comeback in the game did not have too much effect. The difference remained, we
had a lead of 8-4, 10-5, and at halftime it was 17-13.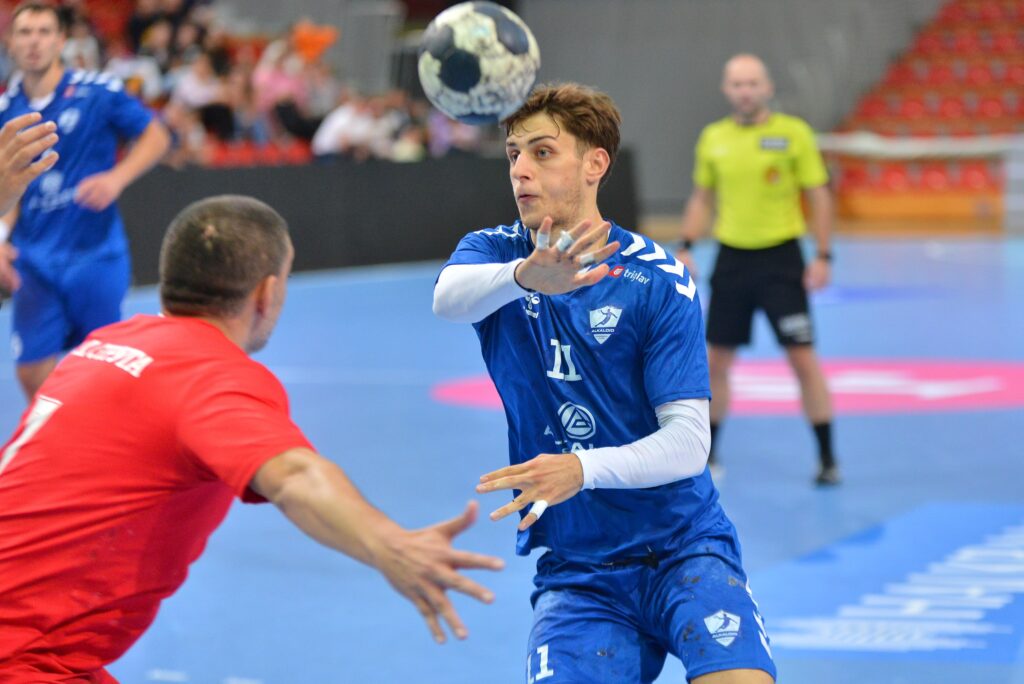 At the beginning of the second half, the defense was at a very high level again, and the fast game and
the transition allowed another 5-1series and a 22-14 lead. Then the balance was established, and with
ten minutes to the end of the game, HC Alkaloid led with a 10-goal difference (34-24).
In the last minutes of the game, the Struga team managed to alleviate the defeat and reduce the score
to the final 36-29.