News
HC Alkaloid Donates Computer Equipment to Krume Kepeski Elementary School in Skopje
-->

By donating computer equipment to the Krume Kepeski Elementary School in Skopje, HC Alkaloid demonstrated its commitment to contributing to social responsibility activities in order to improve the proper development and quality education conditions for the young.

HC Alkaloid was established with the main goal of promoting the sport, supporting young handball talents and developing them into top players. Apart from the aspiration to provide a quality and advanced training process for young talents and develop them into top handball players, the club also advocates for a healthy lifestyle and quality education for the young.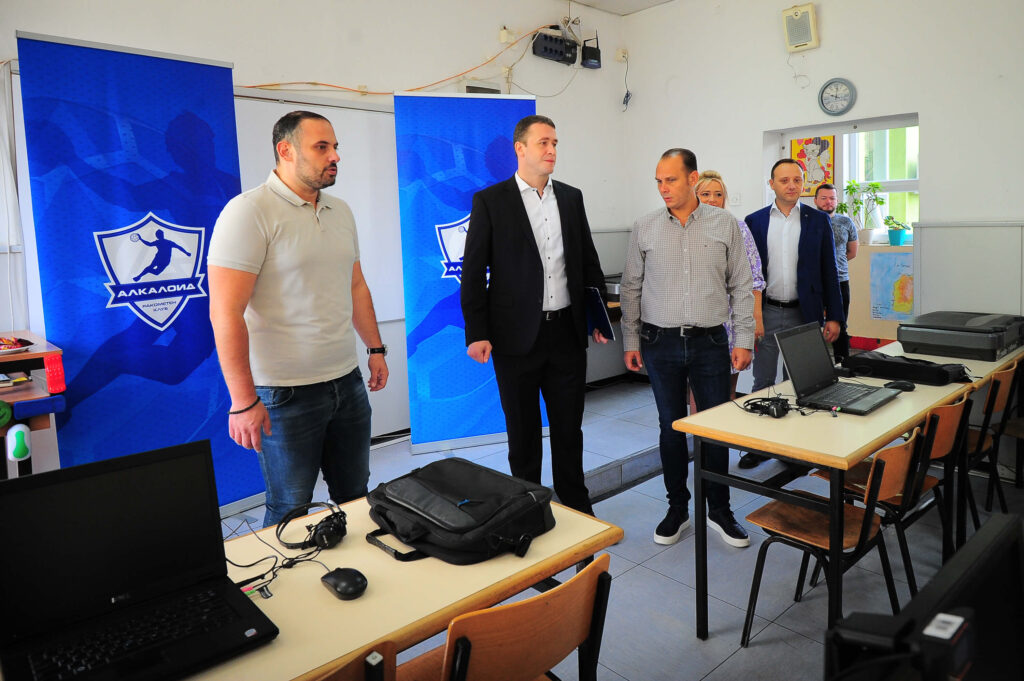 Last year, the club put great focus on the youngest, by opening its own handball schools in Skopje and in several cities in Macedonia, which in the first season had over than 500 children. One of the club's schools carried out its training in the sports hall of the Krume Kepeski Elementary School in Kisela Voda, wherefrom the idea arose of ​​donating computer equipment which will contribute to the improvement and advancement of the education conditions for pupils and the young.
The computer equipment consists of: 10 desktop computers complete with monitor, keyboard, mouse, headphones and camera; 3 laptops, 4 printers, 2 scanners, 6 monitors, 2 backpacks and 15 bags. In accordance with the school's needs, the equipment is intended for furnishing the IT cabinet for the school pupils, which will enable quality realization of daily tasks and advancement of educational activities in the area of ​​IT education.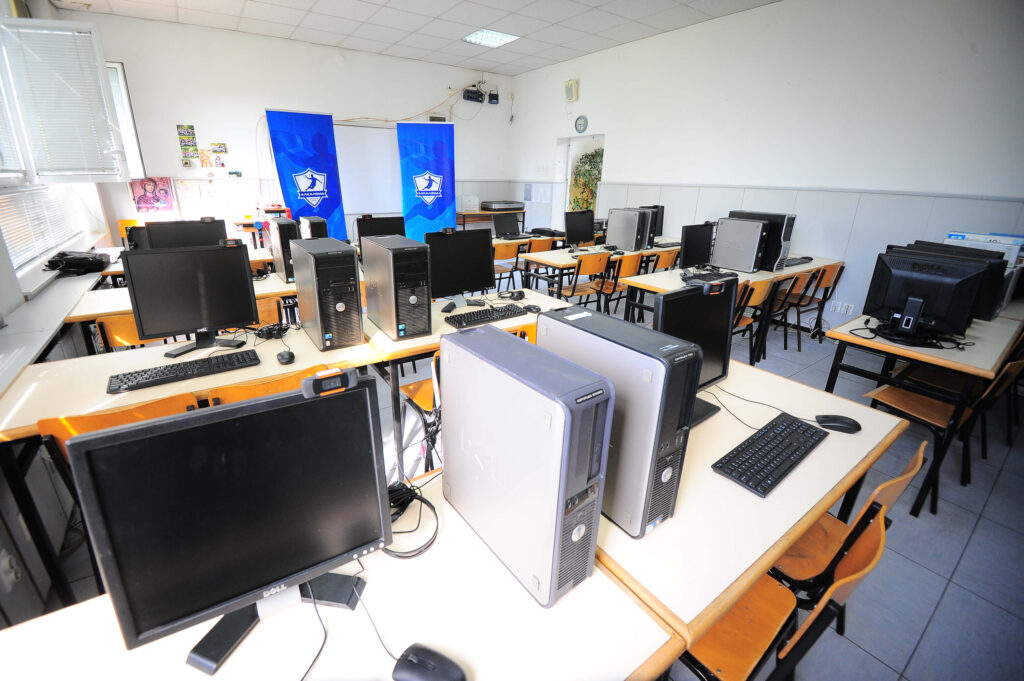 Goran Minov, President of HC Alkaloid, awarded the donation to Orce Gjorgjievski, Mayor of the Municipality of Kisela Voda.
When it comes to community relations, just being a good neighbour is not enough, we also need to be a good partner. By supporting various projects and through numerous activities, the club will continue its endeavours to contribute to the improvement of existing or to initiate new ways of giving back to our community in the area of ​​sports, healthy lifestyle, as well as in other fields for the proper development of society's youngest.