News
HC ALKALOID IS THE MACEDONIAN VICE-CHAMPION!
-->

HC VARDAR 1961 – HC ALKALOID 21-25 (10-12)

Venue: Jane Sandanski in Skopje. Referees: Dimitar Mitrevski and Blagojche Todorovski. Delegate: Cane Kurtovikj

HC VARDDAR 1961: Ristovski, Jagurinovski, Stoilov, Alarov, Morales 3, Georgievski 4, Dobrkovikj, Tomovski, Lazarevski 2, Taleski 4, Dutra 4, Gjukikj, Stojanovski 3, Markoski, Mishevski 1, Gogov

Seven-meter throws: 3/4 Suspensions: 12 min.

HC ALKALOID: Trajkovski 1, Galevski, Djonov 4, Markoski 1, Stojkov, Mladenovikj 2, Serafimov 6, Ilieski 1, Stojkovikj 2, Mitev 3, Gjorgiev 1, Simonoski 2, Omeragikj, Kofiloski 1, Petkovski 1, Savrevski

Seven-meter throws: 1/1 Suspensions: 10 min.

HC Alkaloid achieved a remarkable feat in its first Super League season by finishing in second place in the championship, thus securing a spot in the European League, directly in the competition's group stage.
In the last round, HC Alkaloid visited the team of HC Vardar in the Jane Sandanski hall, and by playing a competitive, high-quality match it showcased its ability, winning with a score of 25-21, thus passing HC Vardar 1961 in the table.
The score was tied at the beginning of this match. The home team controlled the result only in the opening minutes, but our team managed to even the score, and after 15 minutes of play, they had a two-goal advantage (7-5).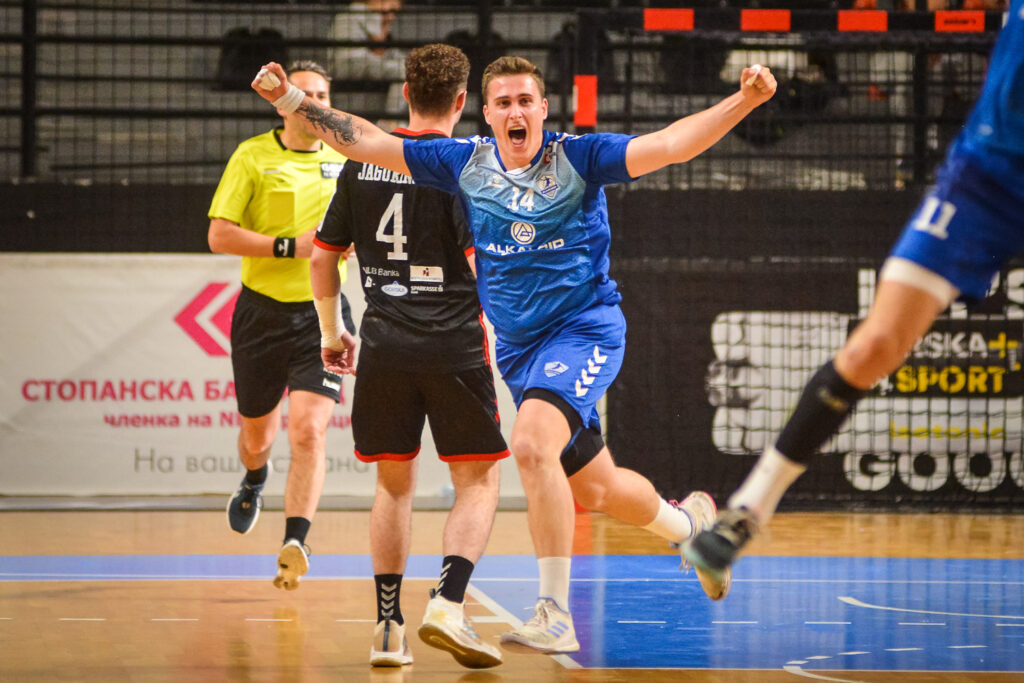 The transition of HC Alkaloid was excellent, we defended the lead and in the minutes that followed, increased the difference to three goals (10-7), in the 20th minute of the match.
During the half finish, we led with four goals (12-8) for the first time, but we missed two potential scoring chances before the end of the half, leaving HC Alkaloid with a 12-10 advantage going into the break.
In the opening minutes of the second half, HC Alkaloid controlled the score and had a lead of two to three goals.
The score was tied at 18-18 in the 47th minute of the game, but thanks to our goalkeeper Blagojche Trajkovski, HC Alkaloid took the lead once again (20-18) immediately afterwards. The match gained intensity, a fight was fought in every duel, and Alkaloid led 23-19 in the 57th minute of the match.
Our defense blocked the opponent's attempts to make a turn. We had solutions in the offensive, and reached an advantage that was unattainable.