News
HC ALKALOID SECURES EUROPEAN LEAGUE PLACEMENT WITH WIN OVER GHC OHRID
-->

HC ALKALOID – GHC OHRID 31-23 (15-10) 

Venue: "Avtokomanda" hall in Skopje. Referees: Spasko Kjaev and Gligor Kjaev. Delegate: Cane Kurtovic.

HC ALKALOID: Galevski, Trajkoski, Petrov, Markoski 2, Stojkov 2, Serafimov 6, Stojkovic 2, M. Mitev 2, Gjorgiev 4, Simonoski 4, Omeragic, Todeski, Kofiloski 4, Petkovski, D. Mitev 3, Savrevski 3

Seven-meter throws: 5/5 Suspensions: 8 min.

GHC OHRID: Milenkovic, Rechkoski, K. Andonovski, Cejovic, Rustamov 6, Drogrishki 1, Tsintsadze, D. Andonovski 2, Vasilevski, Risteski, Taseski 4, Sheshic 2, Karakoc 2, Bojanic 1, Cirar 5

Seven-meter throws: 3/5 Suspensions: 8 min.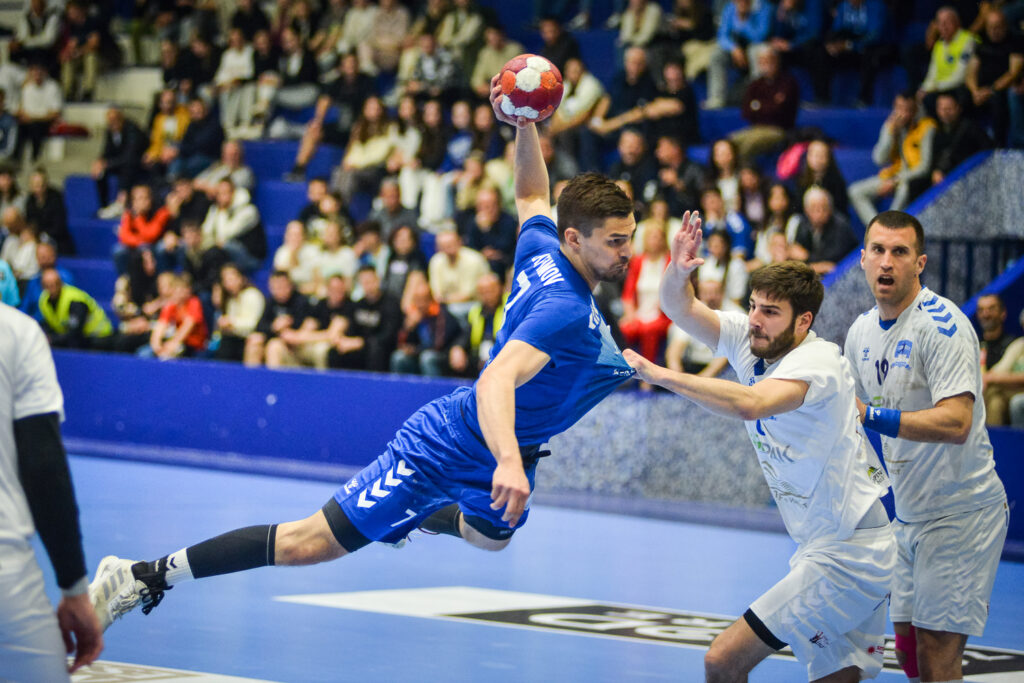 HC Alkaloid secured its place in the European League for the next Euro season by defeating GHC Ohrid in the round derby with a 31-23 (15-10) victory. The win gives HC Alkaloid a 15-point advantage over the fourth-ranked team after 11 rounds, securing the third-place ranking.
In the match, coach Kiril Lazarov gave younger players a chance to start, and 18-year-old goalkeeper Ivan Galevski had an outstanding performance with a double-digit number of saves, including saving penalties and challenging shots.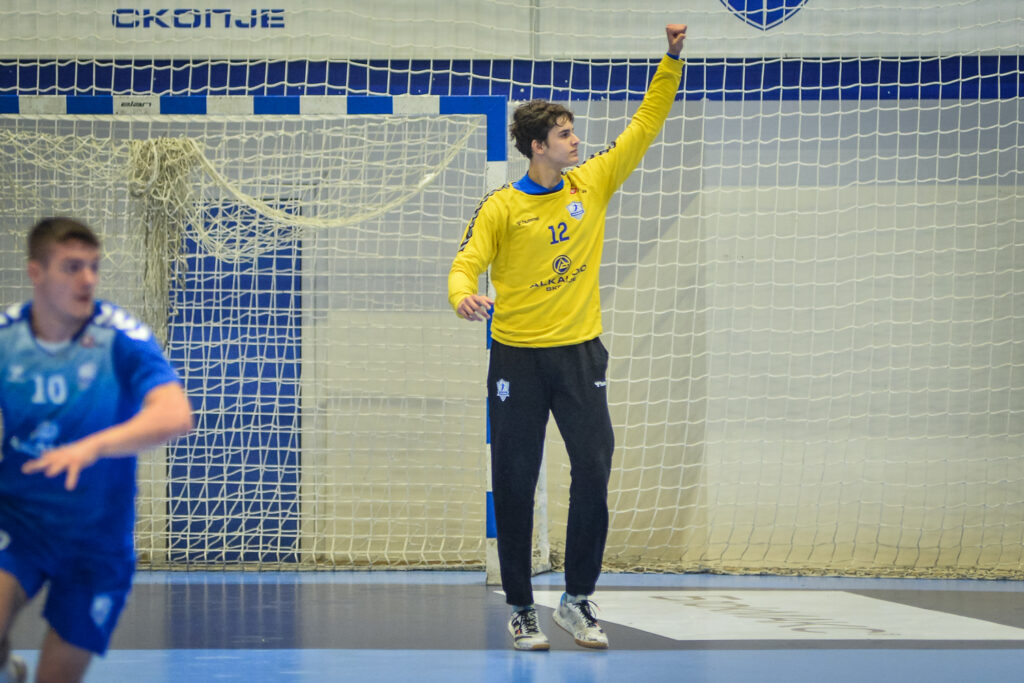 Galevski was the starter who led HC Alkaloid, as the team scored six consecutive goals to take an 8-2 lead after an opening 2-2 in the first ten minutes. It proved to be a crucial period for the match's final outcome.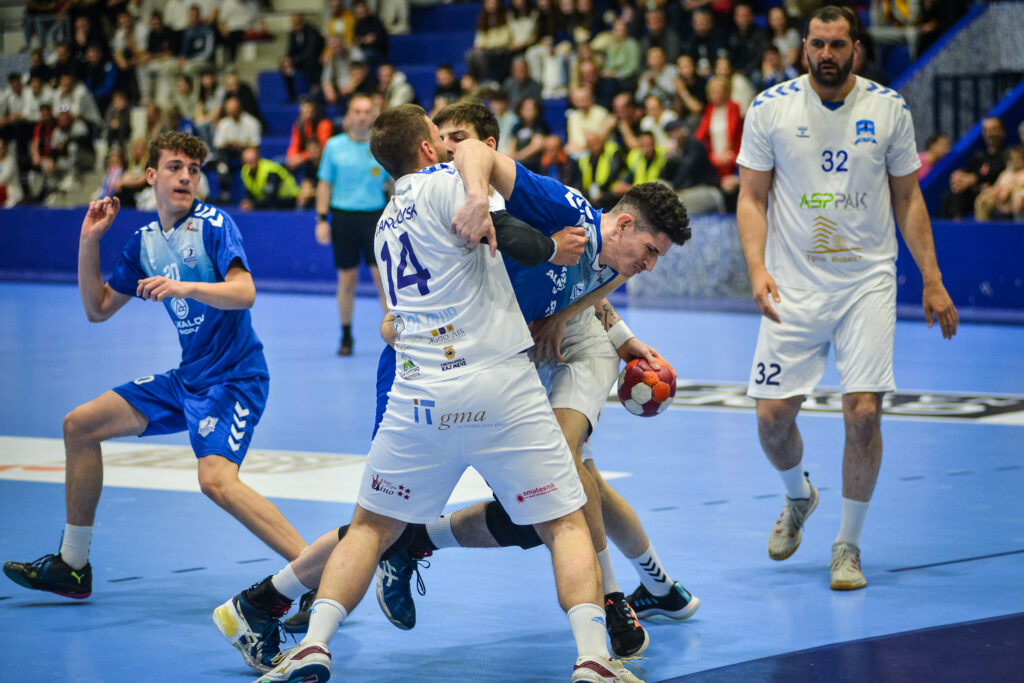 The visiting team attempted to make a comeback by scoring three goals in a row after trailing 2-8, narrowing the deficit to 5-8. However, our team regained control and played with a three-goal advantage for a few minutes before extending the lead to five goals (12-7). The first half ended with our team leading 15-10.
In the second half, the game unfolded similarly to the first half. Our team took an early lead of 18-12, but the visiting team responded with a 3-0 run to narrow the score to 15-18 before our defense halted their momentum. From there, the game played out calmly without any major scoring runs. Ultimately, HC Alkaloid emerged victorious with a margin of eight goals (31-23).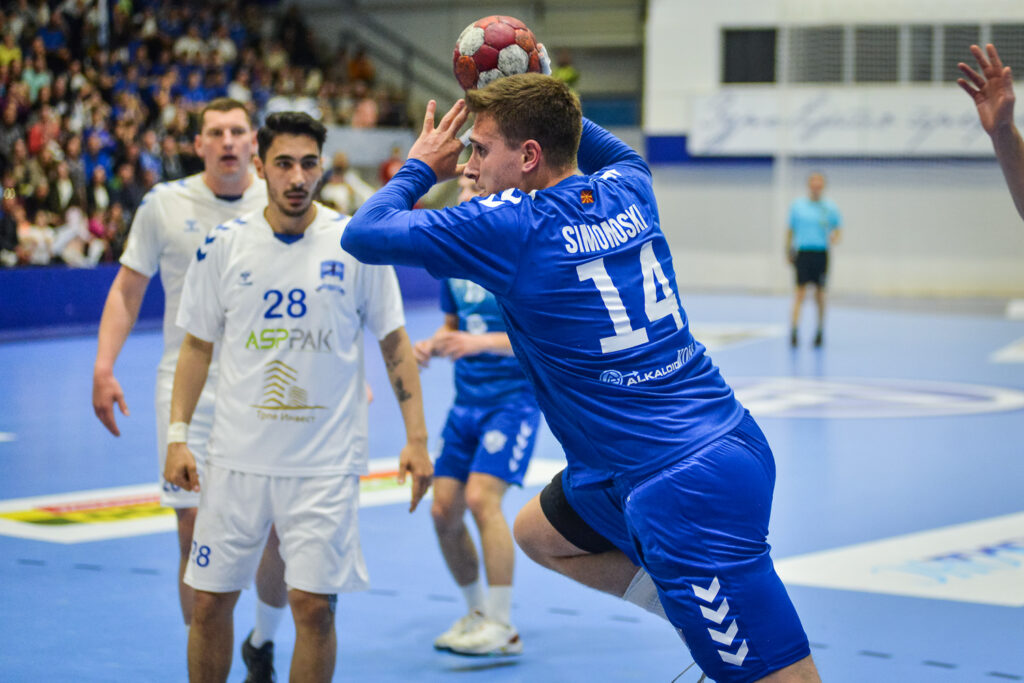 This match was HC Alkaloid's second-to-last home game of the season. We will host HC Butel Skopje in the upcoming round, followed by a match against HC E. Pelister 2 at the "Avtokomanda" hall. The season will conclude with an away game against HC Vardar 1961.