News
HC ALKALOID STARTS THE SEASON WITH A VICTORY
-->

HC PRILEP – HC ALKALOID 30-43 (15-22)
Hall: R. R. Richko in Prilep. Referees: Metodija and Mihajlo Ilievski. Delegate: Ilija Cvetkoski.
PRILEP: Stojkoski, Angeleski, Jordanovski, Damchevski, Bikoski 5, Vrencoski 1, Adamcheski,
Shokoski 8, Lozanoski 1, Chanturia 2, Pavlov 1, Hristoski, Gavashelishvili 6, Gjorgieski 6
Penalty throws: 2/3 Timeouts: 14 min.
ALKALOID: Trajkoski, Galevski, Markoski 4, Stojkov 2, Mladenovikj 3, Serafimov 8, Ilieski 6,
Stojkovikj 1, Mitev 2, Gjorgiev 4, Ivanoski 1, Simonoski 3, Omeragikj, Todeski 4, Kofiloski 1,
Petkovski 4
Penalty throws: 2/2 Timeouts: 10 min.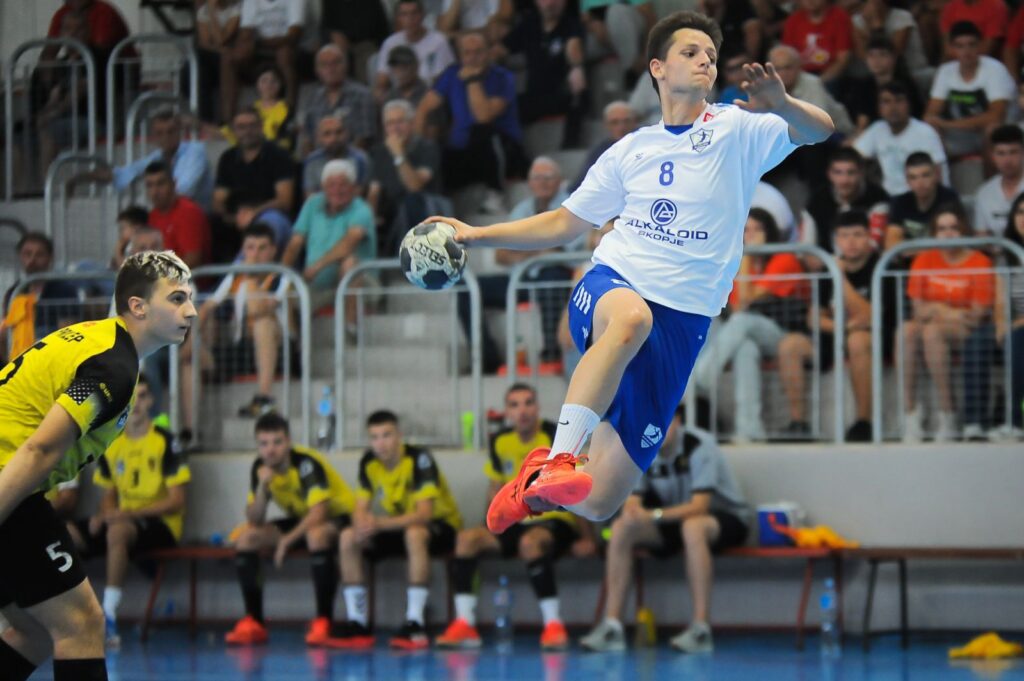 HC Alkaloid started its first season in the Super League by winning three points playing away. In
the first match, we visited the team of HC Prilep and won by 43-30 (22-15).
After an even start and a score of 4-4, our defense and transition in the game enabled us to
take a four-goal lead (9-5) early in the game, after 11 minutes of play.
Thereon the match entered a phase of dynamic play and goals were scored alternately, but the
lead was never put in danger.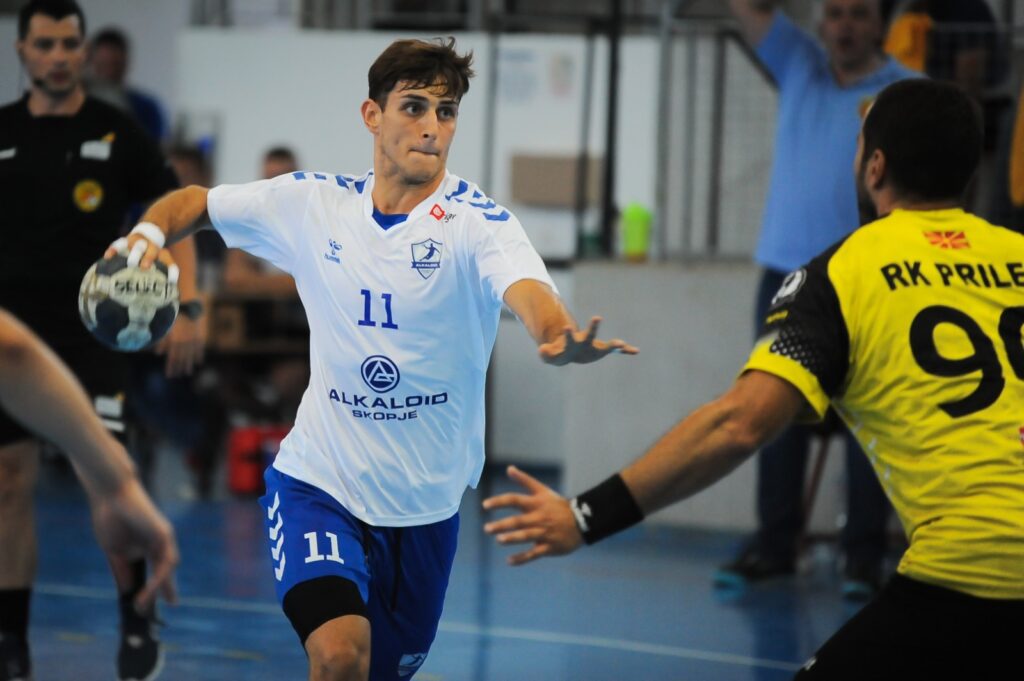 We kept the difference of 4-5 goals (10-5, 17-12, 20-15) until the end of the first half, finishing
with a score of 22-15.
In the second half, we had even more compact play and after ten minutes we reached the
biggest lead of eight goals (30-22). The dynamic play continued and in the 47 th minute, for the
first time in the match, the difference was in double digits (35-25). By the end of the game, we
further increased the difference and the match ended with a final score of 43-30.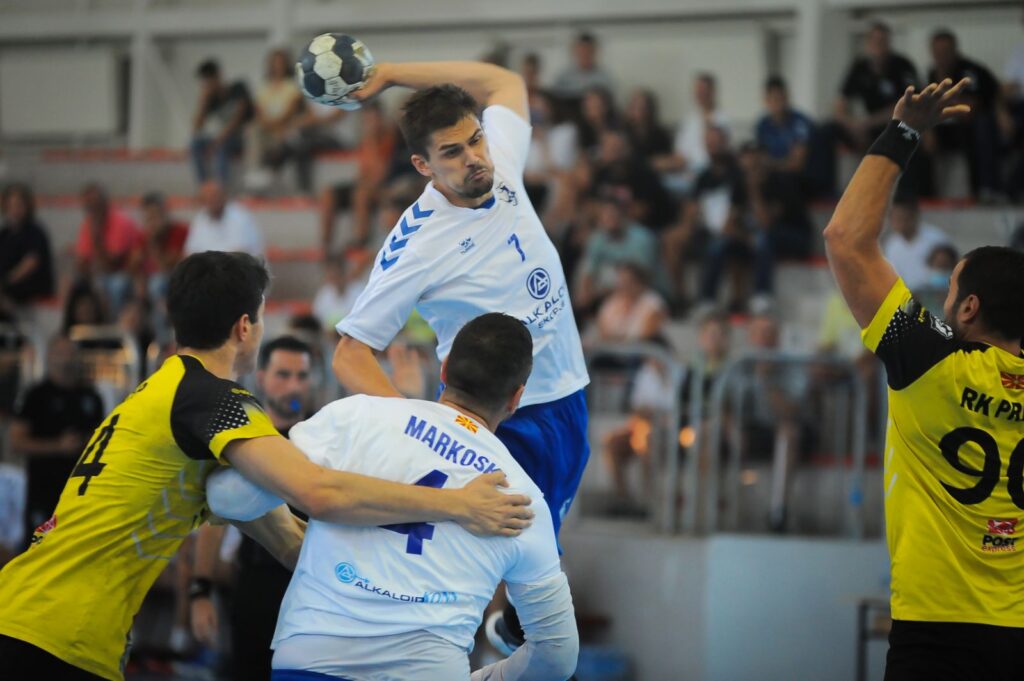 All the handball players deserve praise for today's match, Martin Serafimov came through
scoring eight goals, Bozidar Ilieski scored six goals, and Teodor Todeski and Igor Gjorgiev
contributed with four goals each.
In the next match, we will again play on the away field, with the team of MHC Kumanovo.