News
HC ALKALOID WINS THE LAST HOME MATCH
-->

HC ALKALOID – HC E. PELISTER 2 29-27 (16-14)

Venue: Avtokomanda in Skopje. Referees: Gjorgi Nachevski and Slave Nikolov. Delegate: Kamer Metalari

HC ALKALOID: Cvetkovski, Galevski (19 saves), Djonov 4, Markoski 1, Stojkov 3, Mladenovikj 1, Serafimov 3, Ilieski 3, Stojkovikj 2, Mitev 3, Gjorgiev, Simonoski 3, Omeragikj, Todeski, D. Mitev, Savrevski 5

Seven-meter throws: 4/8 Suspensions: 8 min.

HC E. PELISTER 2: Angeleski, Mulikj, Mitrevski 1, Jovanovski, Dimovski, Pechurica, Dimitrovski 4, Talevski 4, Petrovikj 8, Gjorgovski 4, Ivanovski 2, Butorac, Belistojanovski 4, Ristevski

Seven-meter throws: 1/4 Suspensions: 6 min.


HC Alkaloid won its tenth championship victory in tonight's last home match of the season. Our club defeated the team of E. Pelister 2 with a 29-27 win and scored three new points.

The match had an even score for the most part, and coach Kiril Lazarov made rotations to give different players a chance. HC Alkaloid finished the first half with a two-goal advantage (16-14). After the score was tied at the start of the second half, our team got into a better rhythm, and following the 18-18 tie, went on a 5-0 run to take a 23-18 lead, which basically meant victory.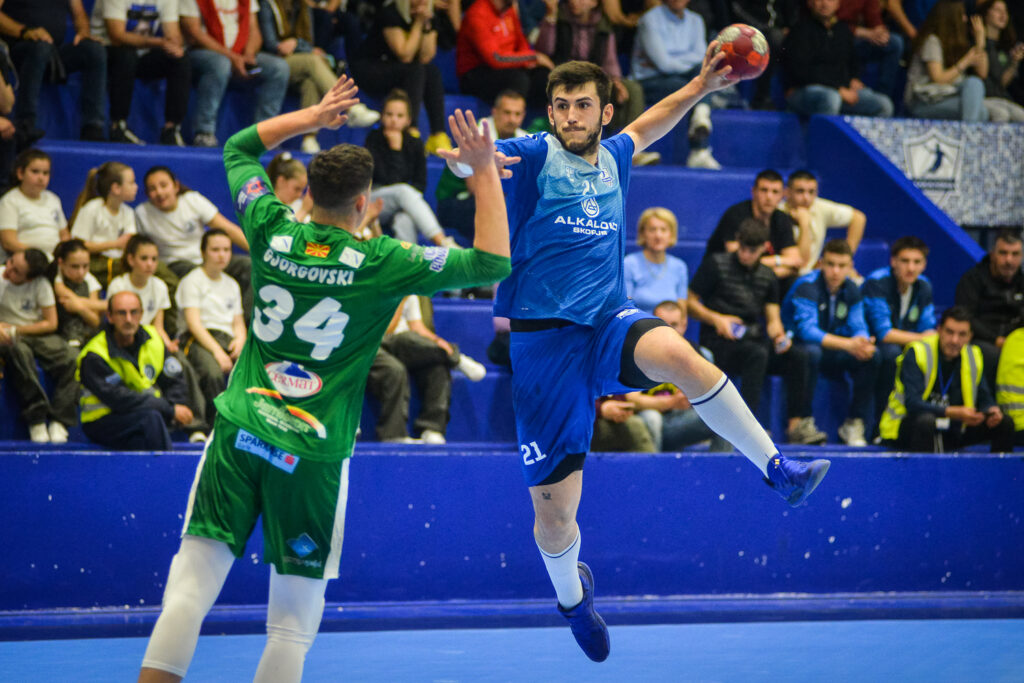 Alkaloid also led 28-22, before the visiting team reduced the difference at the very end, but there was never any real danger for our victory.
Goalkeeper, Ivan Galevski, stood out in this match with 19 saves. Right back, David Savrevski, was the most efficient player in our team scoring five goals.
In the last round, we will play against the Vardar 1961 team on the away field for second place in the table.