News
HC ALKALOID WITH FOUR NEW PLAYERS
-->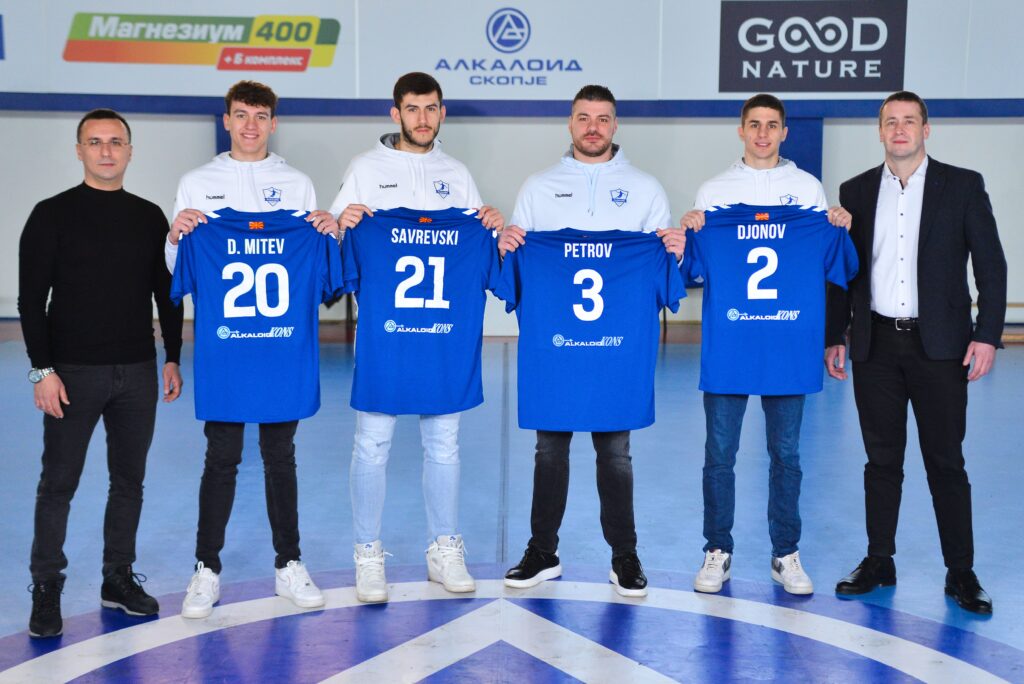 HC Alkaloid has completed its team for the next part of the season competing in the playoff championship. There are four new handball players in the composition of HC Alkaloid, providing the team with more options in the game, and thus making it more competitive in the national championship.
The experienced pivot Kostadin Petrov is in the quartet of new HC Alkaloid players. He is 30 years old and 190 centimeters tall. He also has substantial international experience playing for HC Guadalajara from Spain, HC Suceava from Romania, as well as Icelandic HC Tor, from where he joined HC Alkaloid.
Ivan Djonov is another new name in the team in the position of left back. He is 25-year-old, 195 centimeters tall back player, who previously played for the team of HC T. Prolet.
There is also a new handball player in the position of right back, i.e. the young 20-year-old left-handed player David Savrevski, who is joining HC Alkaloid from the Vardar 1961 team.
The 16-year-old, 191 centimeters tall center back Damjan Mitev will also get a chance to progress and develop his talent as part of the first team of HC Alkaloid. He has been playing for the team of HC Multi Essence and with his play he gained the confidence to move to the ranks of HC Alkaloid.