News
HC MULTI ESSENCE LETS OPPORTUNITY SLIP AWAY
-->

HC MULTI ESSENCE – HC BUTEL SKOPJE 28-33 (16-16)

Venue: Avtokomanda in Skopje. Referees: Metodija Ilievski and Mihajlo Ilieski 3. Delegate: Aco Nikolovski

HC MULTI ESSENCE: Ermanoski, Vasilevski, Dimevski 1, Kostovski 2, Ilieski, Petkovski, D. Uzunchev 8, Petreski 1, Trajchev, Omeragikj, Trajkovski, Gjorgjievski, Todeski 1, Dimovski 5, Jordanov 4, Karasmanakis 3

Seven-meter throws: 1/2 Suspensions: 14 min.

HC BUTEL SKOPJE: Stojanoski, Subashevski 3, Andrevski, Pejkovski, Stojanovski, Georgievski 6, Nikolov 6, Krstevski 1, Ivanic 6, Spasovski 4, Boshkovski 1, Blazhevski 1, Jevic 4, Mihajlovikj, Cvetkovski, Davitkovski 1

Seven-meter throws: 3/5 Suspensions: 6 min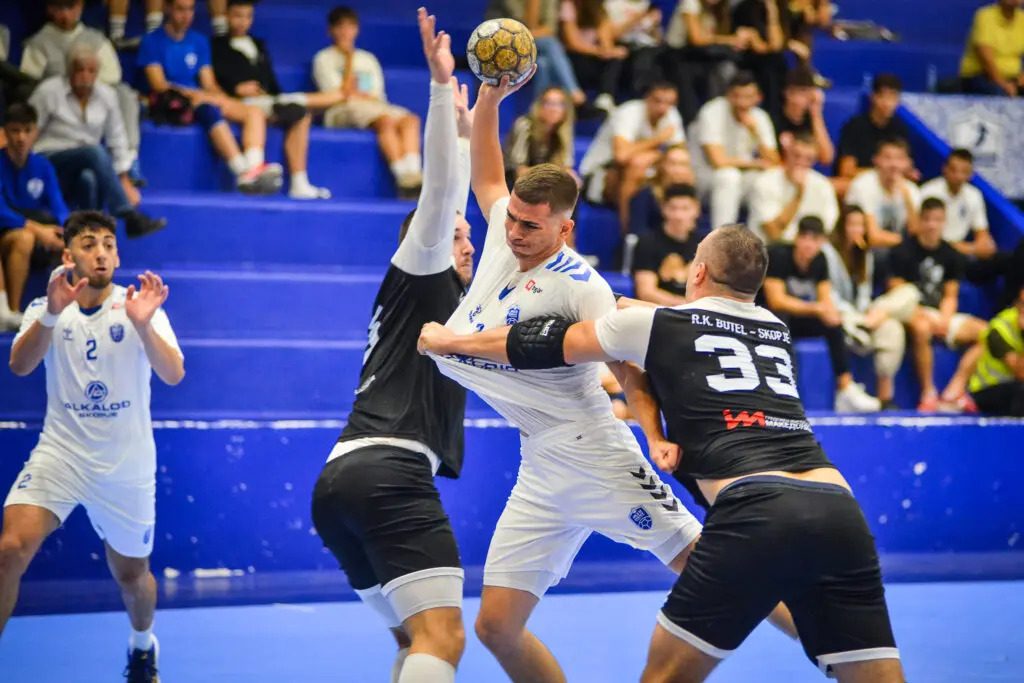 In tonight's third Super League match, HC Multi Essence failed to secure any points as they hosted HC Butel Skopje at the Avtokomanda arena. Our young squad started off the match strongly, displaying and impressive performance in the opening 20 minutes of the first half. However, then things took a shift in the opposite direction.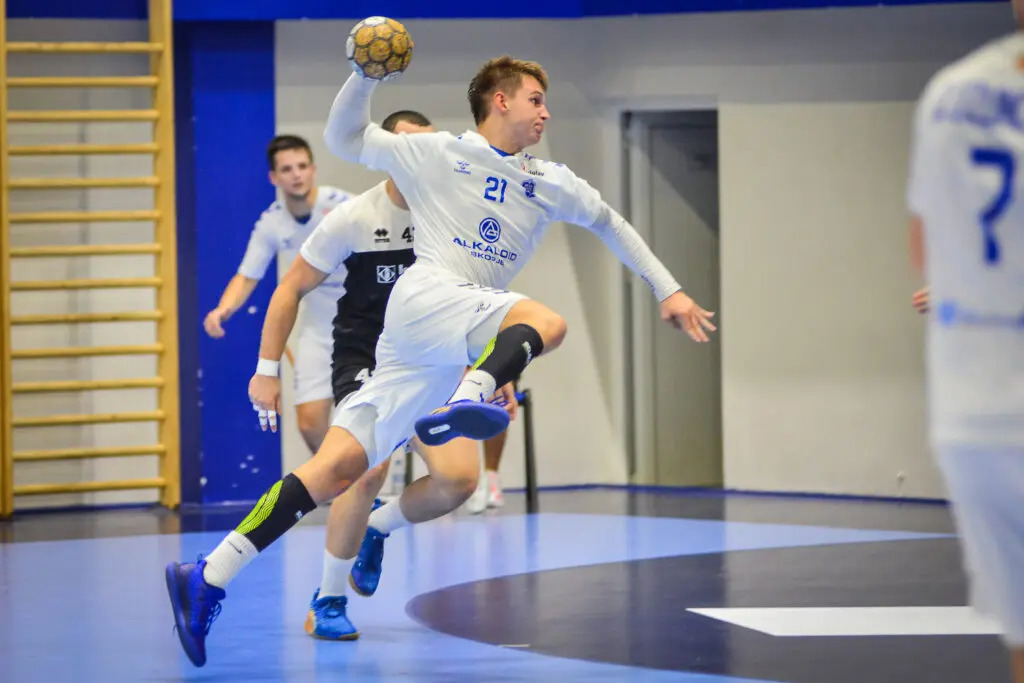 After the initial period of playing goal for goal, HC Multi Essence managed to surge ahead with a commanding 10-7 lead courtesy of a 4-0 streak. Subsequently, they consistently maintained their advantage, with the score reaching as high as 15-10. Our team faced a significant setback when left back Teodor Todeski suffered an injury. Todeski was fouled during a jump, causing him to lose balance and fall awkwardly, resulting in his premature exit from the game.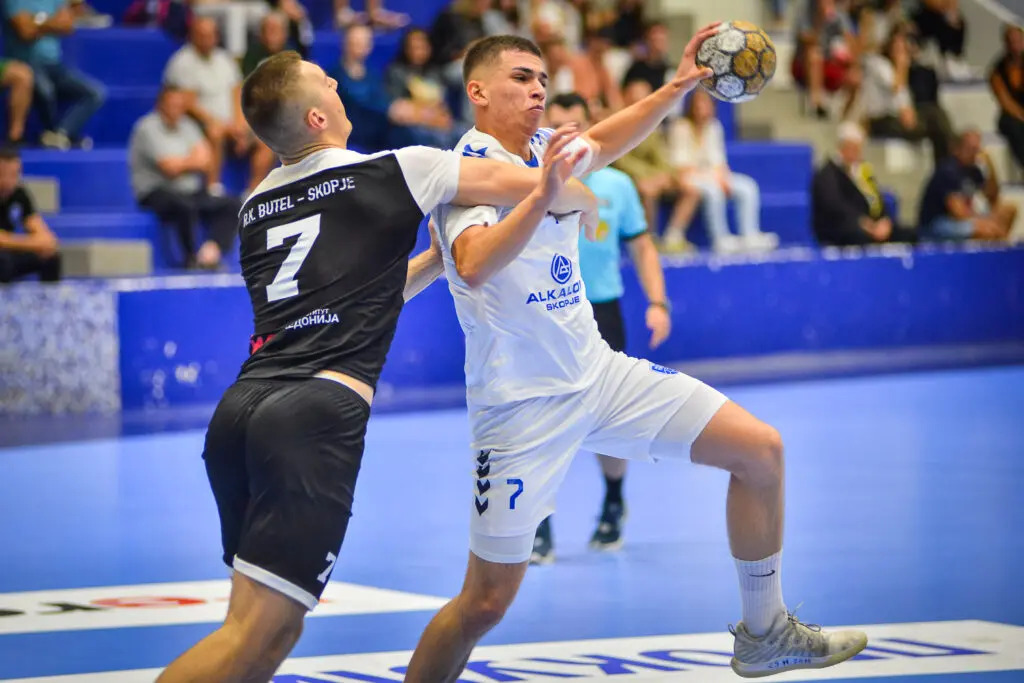 The visiting team began to regain momentum following one of the numerous exclusions in HC Multi Essence's lineup. Starting from a halftime score of 10-15, they managed to level the score at 16-16. The visiting team's superior experience came to the forefront during the second half. A pivotal moment occurred at 20-21, followed by a brief surge that brought the score to 21-25. From that point onward, experience continued to play a decisive role in shaping the course of the game, ultimately leading to a final score of 28-33.