News
HC MULTI ESSENCE STARTS OFF WITH A VICTORY OVER COCKS IN PRILEP
-->

HC MULTI ESSENCE – COCKS 29-26 (16-14)

Venue: R.R. Richko in Prilep. Referees: Mihajlo Ilievski and Metodija Ilievski. Delegate: Sashe Jankulovski.

HC MULTI ESSENCE: Ermanoski, Vasilevski, Dimevski 1, Kostovski 6, Ilieski, Petkovski, Petrevski, Trajchev, Omeragikj, Georgievski, Todeski 3, T. Uzunchev, Dimovski 8, Trajkovski, Karasmanakis 8, Jordanov 1

Seven-meter throws: 4/6 Suspensions: 10 min.

COCKS: Shitsko, Urlo, Santos 3, Fekete 5, Halman 1, Goricanec 1, Spiljak 2, Gergő 1, Lukyanchuk 3, Nenita, Basaric, Roope 1, Matila 1, Duda 5

Seven-meter throws: 2/3 Suspensions: 8 min.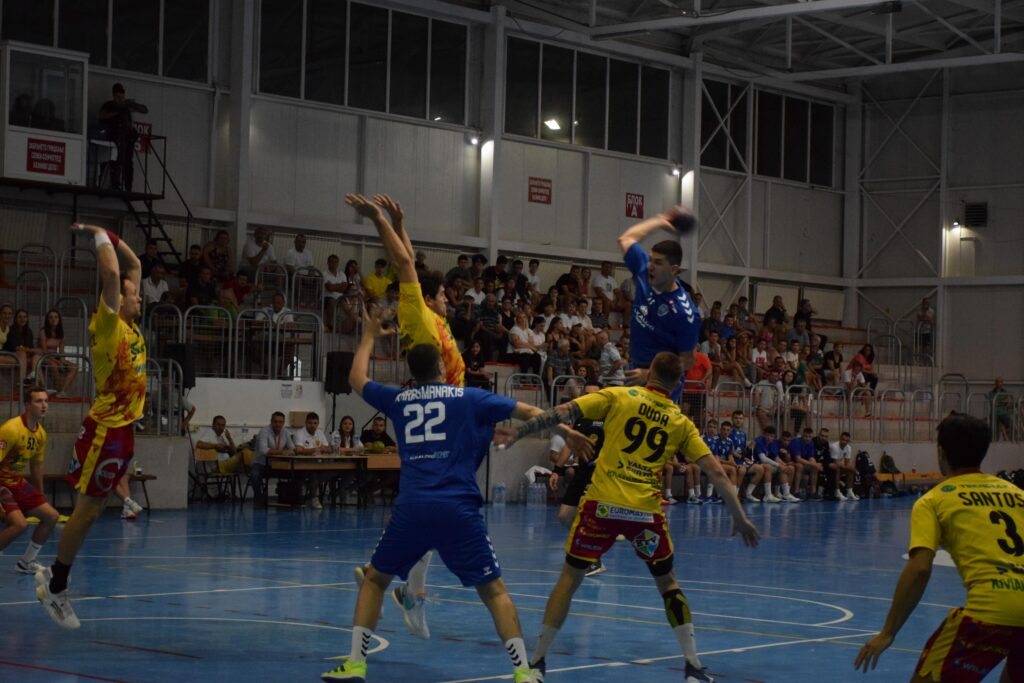 HC Multi Essence played an excellent match in the first round of the Memorial Tournament in Prilep and defeated Finland's vice-champion, the team of Cocks, with a score of 29:26.
Our young team dictated the score throughout the game. In the first part we had an advantage of 7:6, 9:7, 13:10, with a score of 16:14 at halftime.
Our team made the key difference in the last 15 minutes of the match, after leading 23-19. All the way through to the end of the match, they constantly led with a difference of up to four goals.
Martin Dimovski and Valentin Karasmanakis were our team's best scorers with eight goals each, while Mihajlo Kostovski scored six goals.
Tomorrow, HC Multi Essence will play against the team of HC E. Pelister 2 in the second round starting at 01:00 PM.