News
HC MULTI ESSENCE TO PLAY IN THE PRILEP TOURNAMENT FINAL
-->

HC T. PROLET – HC MULTI ESSENCE 25-30 (12-16)

Venue: R. R. Richko in Prilep. Referees: Sedloski and Angeleski. Delegate: Cvetkoski

T. PROLET: Ivanoski 1, Nikolovski 2, Pecakovski, Vasilevski 7, Kocharov, Dodevski, Andonovski 7, Petkovski, Majnov, Dimovski 2, Stojanovski 2, Mihaljevic, Spasoski, Arsenovski 2, Totic

Seven-meter throws: / Suspensions: 8 min.

MULTI ESSENCE: Ermanoski, Vasilevski, Dimevski 4, Kostovski 4, Ilieski 2, Petkovski, Omeragikj 1, Gjorgievski, Todeski 1, Uzunchev, Dimovski 5, Jordanov 6, Karasmanakis 5

Seven-meter throws: 2/3 Suspensions: 4 min.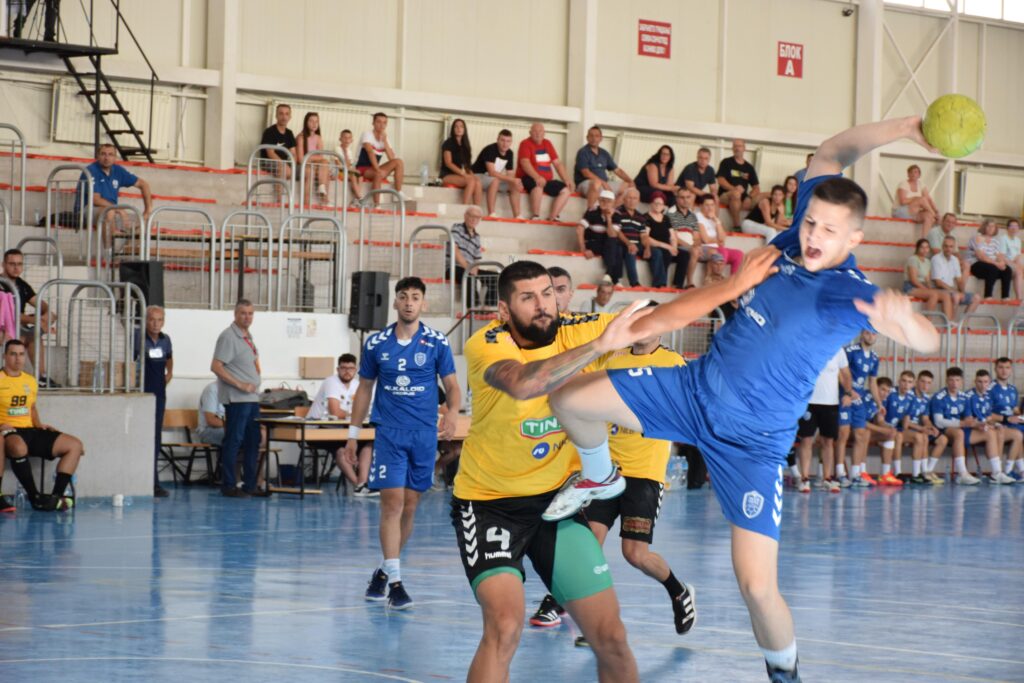 HC Multi Essence will play in the final of the eighth Mile Neshkoski Memorial Tournament taking place in Prilep.
Today, our team defeated the Super League member HC Tinex Prolet with 29-25 and, with a score of two wins and one draw, they won first place in the group.
Our team played an excellent match today in which they took the lead and kept control throughout the entire game. After an even start, with a series of 6:1, we reached a lead of 16-11 in the first half, leaving at halftime with a score of 16:12.
We successfully parried and maintained the difference from two to four goals in the second half, until the final 29-25.
With six goals, Oleg Jordanov was our team's best scorer, while Martin Dimovski and Valentin Karasmanakis scored five goals each.