News
NEW COMMANDING VICTORY FOR HC ALKALOID
-->

HC ALKALOID – HC SKOPJE 2020 38-25 (21-10)

Venue: Avtokomanda in Skopje. Referees: Ivo Georgievski and Igor Naumovski. Delegate: Marjan Ognjanovski

HC ALKALOID: Romero, Djonov 3, Mladenovikj 1, Serafimov 1, Stojchevikj 3, Stojkovic 6, M. Mitev, Gjorgiev 5, Galevski, Velkovski, Omeragikj 2, Bingo, Kofiloski 2, Petkovski 6, D. Mitev 3, Savrevski 6

Seven-meter throws: 1/2 Suspensions: 10 min.

HC SKOPJE 2020: Stojkoski, Fidanovski, Mishevski, Chakalikj 1, Trkalevski, Jakimovski 1, Shokoski 9, Mitikj 8, Ristovski, Stojkoski, Fichoroski 3, Grujovski, Stojanovski 1, Kiselovski 1, Rangelov, Stojanovski

Seven-meter throws: 3/6 Suspensions: 2 min.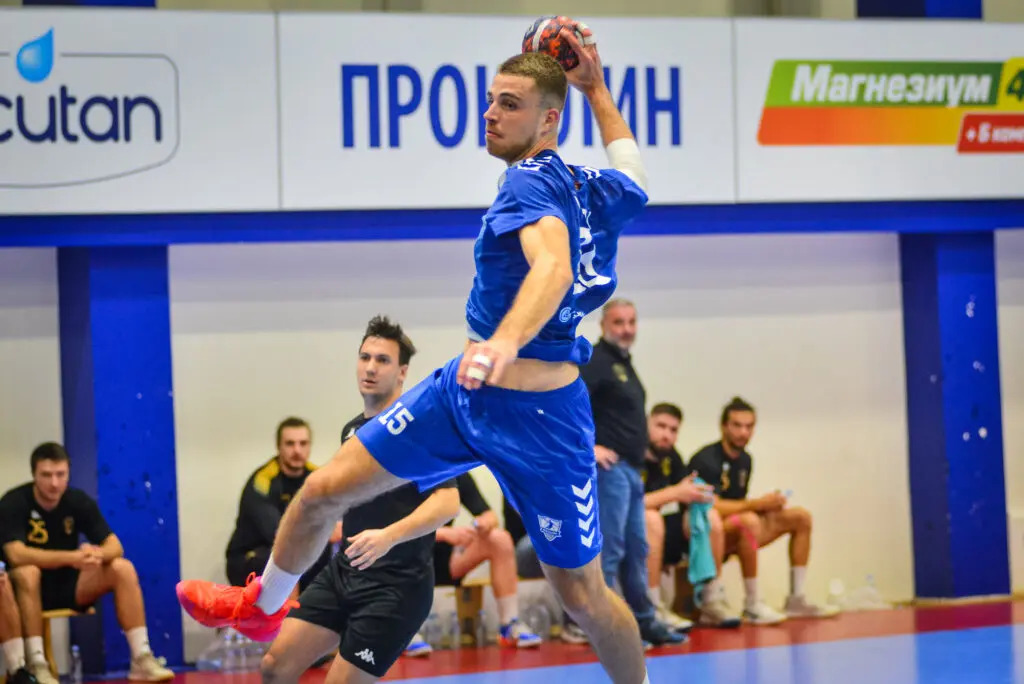 HC Alkaloid secured their second victory over HC Skopje this season, extending its lead at the top of the table in Group A.
In preparation for their upcoming first European away match on Tuesday, HC Alkaloid fielded a mixed squad, giving several players the opportunity to showcase their skills. Among them, Marko Stojkovic, David Savrevski, and Aleksandar Petkovski excelled, each scoring six goals.
HC Alkaloid maintained the lead throughout the game. The score was even in the early stages of the match, at 3-2, 5-4, 8-6… but a 4-0 run extended the lead from 9-7 to 13-7. The first half concluded with HC Alkaloid in complete control, holding an 11-goal advantage at 21-10.
The second half proceeded at a more relaxed pace, and HC Alkaloid's lead reached a maximum of 15 goals on multiple occasions. Ultimately, the game concluded with a final score of 38-25 in favor of HC Alkaloid.