News
SECOND VICTORY, WE ARE COMING BACK WITH THREE POINTS FROM KUMANOVO
-->

KUMANOVO – ALKALOID 26-40 (10-19)
Hall: "Pero Nakov" in Kumanovo. Referees: Gjoko Kolevski and Sasho Krkachev. Delegate: Cane
Kurtovikj.
Kumanovo: Kimevski, Mrvovikj 9, Dimitrov, Kuzmanovski, Petkovski 3, D. Cvetkovski 1, Boskovski,
Tasevski, Miladinovski 1, B. Cvetkovski, Postolovski 3, Koloski 1, Damevski 5, Nestorovski, Trajchevski 2,
Mihajlovski
Penalty throws: 2/5 Timeouts: 14 min.
Alkaloid: Galevski 1, Trajkovski, Dimevski 3, Markoski, Stojkov 8, Mladenovikj 2, Serafimov 4, Ilieski 1,
Stojkovikj 3, Gjorgiev 3, Ivanoski 1, Simonoski 1, Omeragikj 1, Todeski, Kofiloski 5, Petkovski 5
Penalty throws: 7/8 Timeouts: 14 min.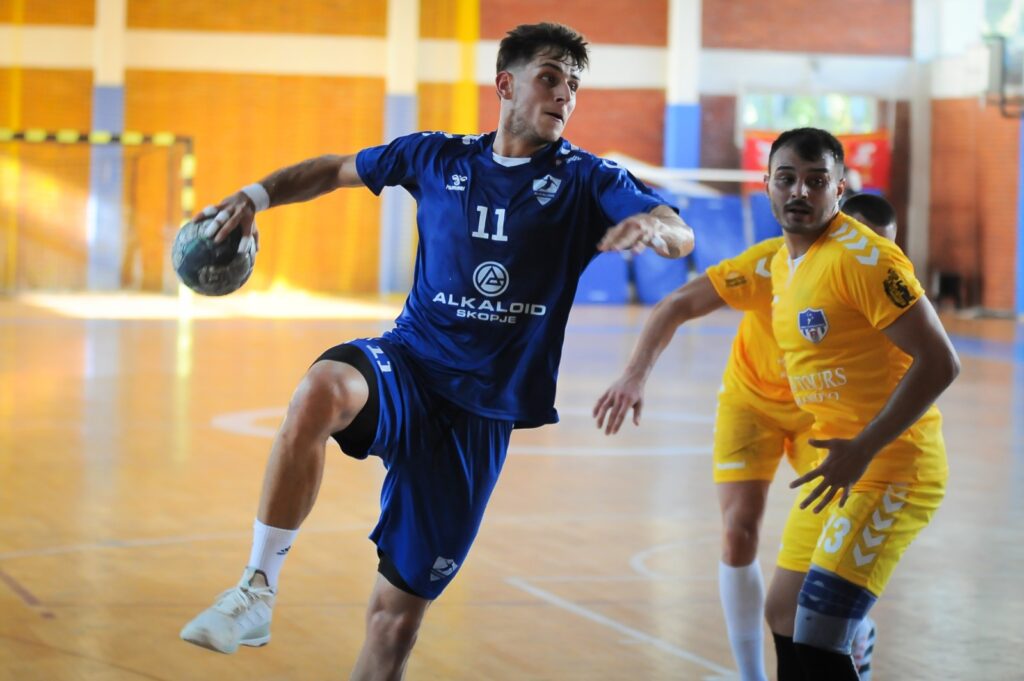 HC Alkaloid won for the second time out of the two matches played in the new Super League
competition. On the away field in Kumanovo, we defeated the team of MHC Kumanovo with 40-26 (19-
10) and by winning six points we remain at the top of the table.
From the start of the match, our team had the game and result under control. We played a good and
mobile defense, which allowed us to score goals from the counter attack and transition.
The goalkeeper Ivan Galevski was up to the task and the game development was skillfully used by wing
player Aleksandar Stojkov. He scored five of the first ten goals, and our team led with a bigger difference
after 15 minutes of play (10-6).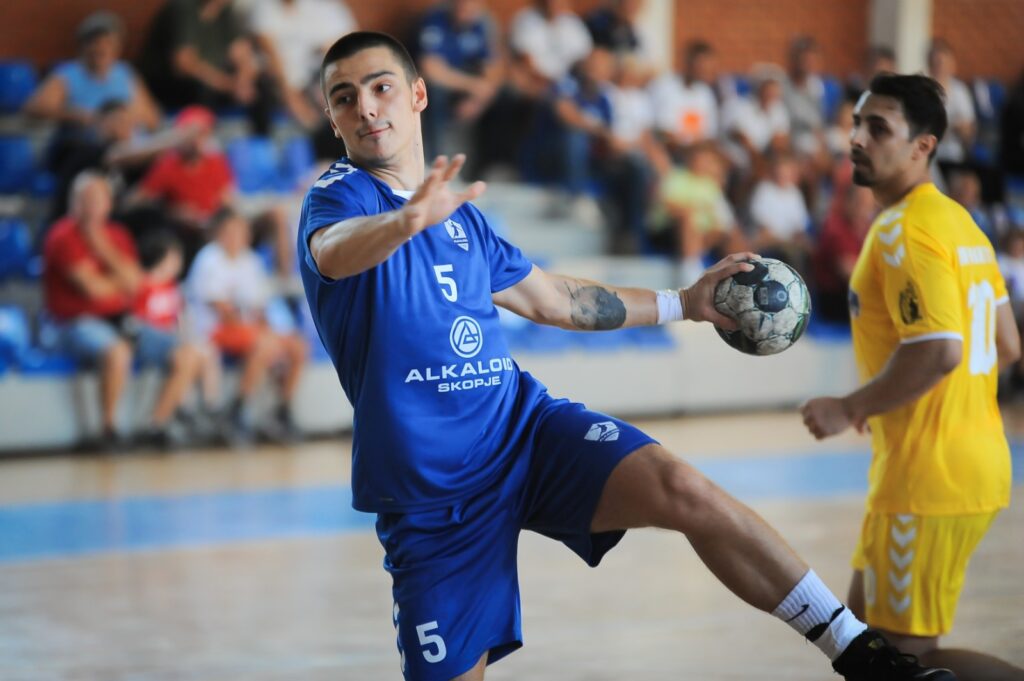 Continuing the match, the rhythm imposed by our team allowed us to continually increase the
difference. After 26 minutes of play, we led for the first time in the game with a 10-goal difference (18-
8). The halftime score was 19-10.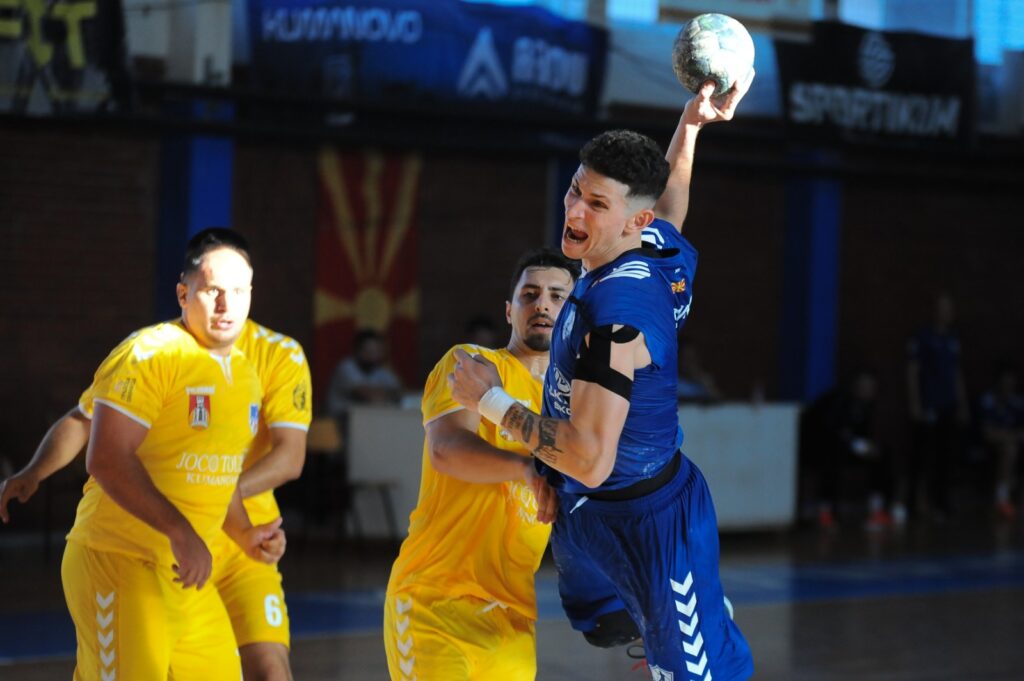 Early in the second half, we increased the difference to 13 goals (25-12). The number of players who
entered the scorers' list grew and everyone who got a chance used it, however the match rhythm was in
favor of the wing players the most, thus Kofiloski and Petkovski climbed the scorers' list with five goals
each.
By the end of the match, our team had everything under control and managed to reach 40 goals for the
second time. The final score was 40-26.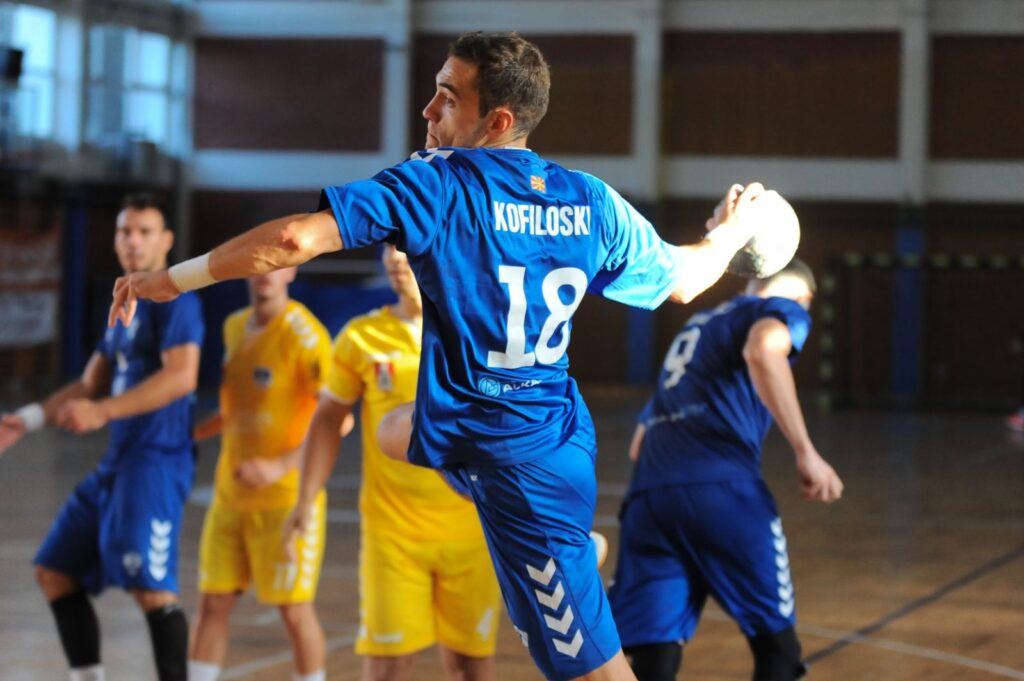 In the next match, we will play at home for the first time with the visiting team of CHC Ohrid.