News
THE DERBY IN KAVADARCI WITHOUT A WINNER
-->

CHC TIKVESH – HC ALKALOID 31-31 (16-16)

Sports venue: "Jasmin" in Kavadarci. Referees: Sasho Krkachev and Gjoko Kolevski. Delegate: Dushko Kamishevski

CHC Tikvesh: Braunovikj, Velkov, Petrovikj 2, Lazov, Postolov, Temelkoski 2, Sokolov, Anastasovski 3, Milkov, Okardov, Kondev 4, Simikj 9, Dimovski 5, Shuleski, Kocev 2, Hamzikj 4

Seven-metre throws: 5/8 Suspensions: 16 min.

Alkaloid: Trajkovski, Galevski, Petrov 1, Markoski 2, Mladenovikj, Serafimov 4, Stojkovikj 1, Ilieski 4, Djonov 6, M. Mitev 5, Gjorgiev 5, Ivanoski 3, Kofiloski, Petkovski, D. Mitev, Savrevski

Seven-metre throws: 3/3 Suspensions: 18 min.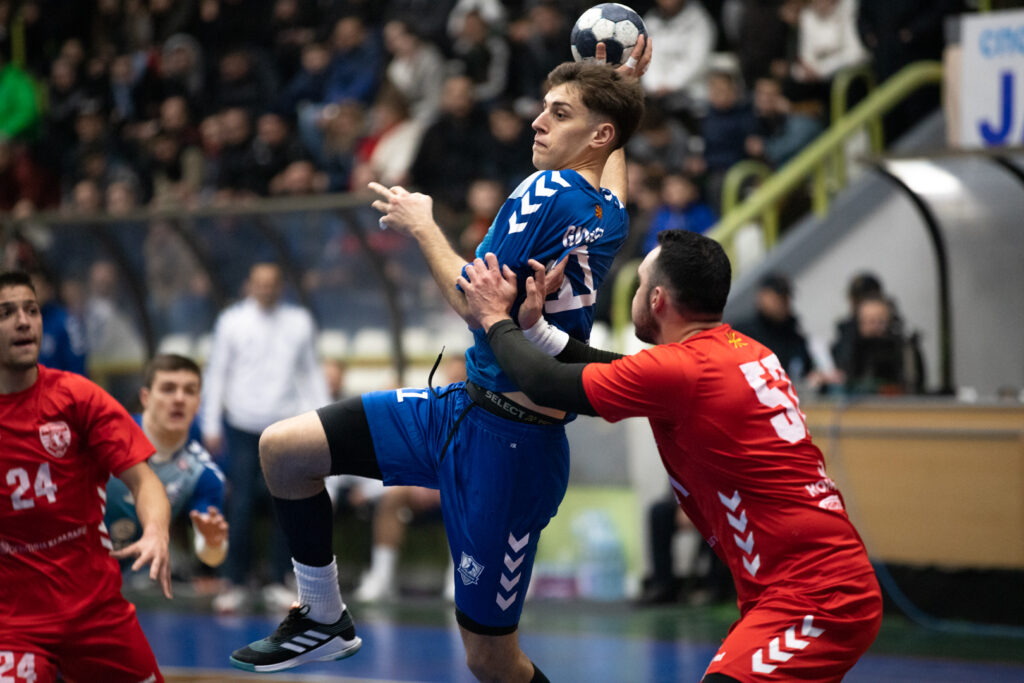 HC Alkaloid and CHC Tikvesh shared the points from the derby match in the first round of the playoff championship that took place in Kavadarci.
The match was tight at times and tense, with sharp play and many time-outs, and the finish was dramatic.
The home team had a better start to the match and was in the lead during the first part, but at the end of the half, the game of HC Alkaloid came to the fore, thus they went on break with a draw (16-16).
In the second half, HC Alkaloid commanded the score. We led with 21-18 after ten minutes of play and were constantly in the lead, including a two-goal advantage, 31-29 in the last minute.
However, in the dramatic ending, the home team scored two goals and the match ended without a winner.