News
VICTORY AT THE DERBY FOR THIRD PLACE IN THE TABLE
-->

CHC OHRID – HC ALKALOID 26:32 (14:14)

Sports venue: "Biljanini Izvori" in Ohrid. Spectators: 2000 Referees: Nenad Nikolovski and Ismail Metalari. Delegate: Dragan Nachevski

CHC Ohrid: Rechkoski, K. Andonovski, Cejovikj, Rustamov 1, Drogrishki 5, Kochoski, D. Andonovski, Vasilevski, Risteski, Taseski 1, Vjeshtica 1, Sheshikj 6, Karakoch 4, Bojanikj 5, Bojanikj 5, Cirar 3

Seven-metre throws: 4/6 Suspensions: 4 min.

HC Alkaloid: Trajkovski, Galevski, Petrov 5, Markoski 3, Stojkov, Mladenovikj 2, Serafimov 3, Stojkovikj, Mitev 2, Gjorgiev 4, Ivanoski 1, Simonoski 2, Kofiloski 3, Petkovski 2, Savrevski 1

Seven-metre throws: 2/2 Suspensions: 6 min.
HC Alkaloid won a very important victory away at CHC Ohrid in the derby match of the fourth round in the Macedonian Super League playoff championship.
This is the second victory for HC Alkaloid, whereby it rose to the third place in the playoff table with nine points won.
A dynamic match took place in Ohrid, in which the score was constantly close in the first half. The home team started better and led with 4:1 and 5:2, but HC Alkaloid quickly responded and evened the score to 6-6. In these minutes our team dominated and with a total series of 7:0, it reached a 10:6 lead.
The home team got back in the game and responded with a series of 6:0 whereby reaching a 12:10 lead. By the end of the half, the game was tied and at the break, the score was 14:14.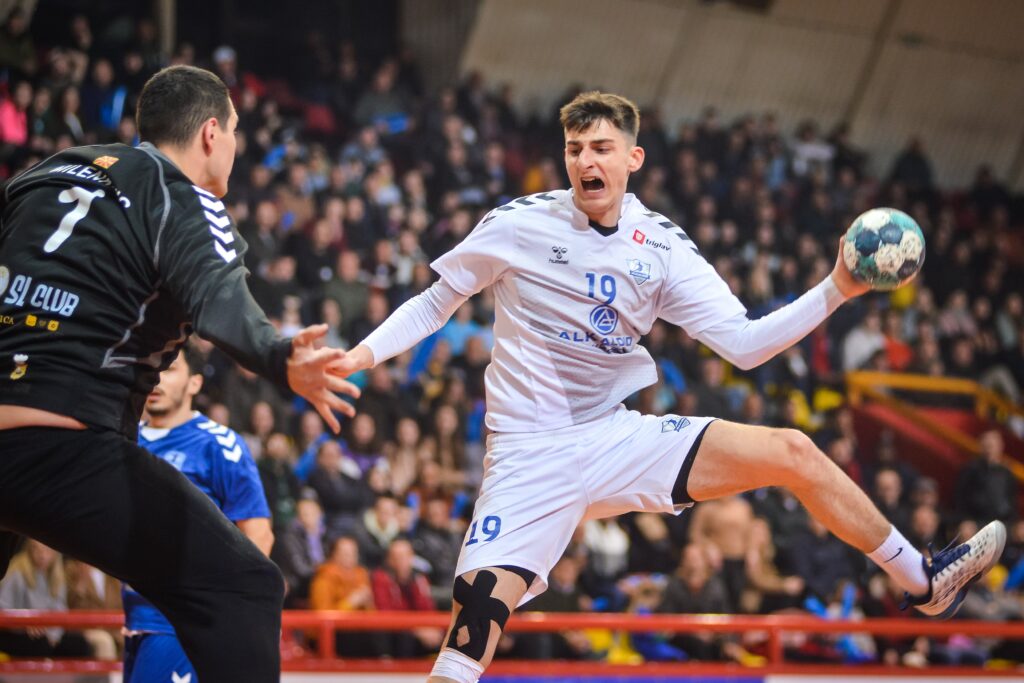 HC Alkaloid had quick and more mature play in the next phase of the match and led with two goals (17:15), and then with a four goal difference (20:16). The home team once again managed to get back into the game and reduced it to 23:24, after which another good period for HC Alkaloid followed, a 7:0 run with which we took the lead with 31:23 and until the end without major problems we kept the lead for the final 32:26 victory.