News
AFTER AN EVEN BATTLE, THE POINTS STAY IN BITOLA
-->

HC EUROFARM PELISTER – HC ALKALOID – 27 : 25 (13 : 12)

Sports venue: "Boro Churlevski" – Bitola. Referees: Viktor Andonov and Stojanche Jovanovski

HC E. Pelister: Lesjak, Ojleski 2, Kisum 5, Radovikj 3, Tankoski 5, Hosni 2, Kosteski 2, Vilson, Kukoski, Velkovski, Petar Atanasijevikj 2, Vasiljev 6, Heneberg, Pavle Atanasijevikj, Peshevski, Kizikj

Seven-metre throws: 1/1 Suspensions: 12 min.

HC Alkaloid: Trajkovski, Galevski, Djonov 3, Petrov 2, Markoski, Stojkov, Mladenovikj, Serafimov 5, Ilieski 5, Stojkovikj 2, Mitev, Gjorgiev 4, Ivanoski, Simonoski, Petkovski 3, Savrevski 1

Seven-metre throws: 4/6 Suspensions: 14 min.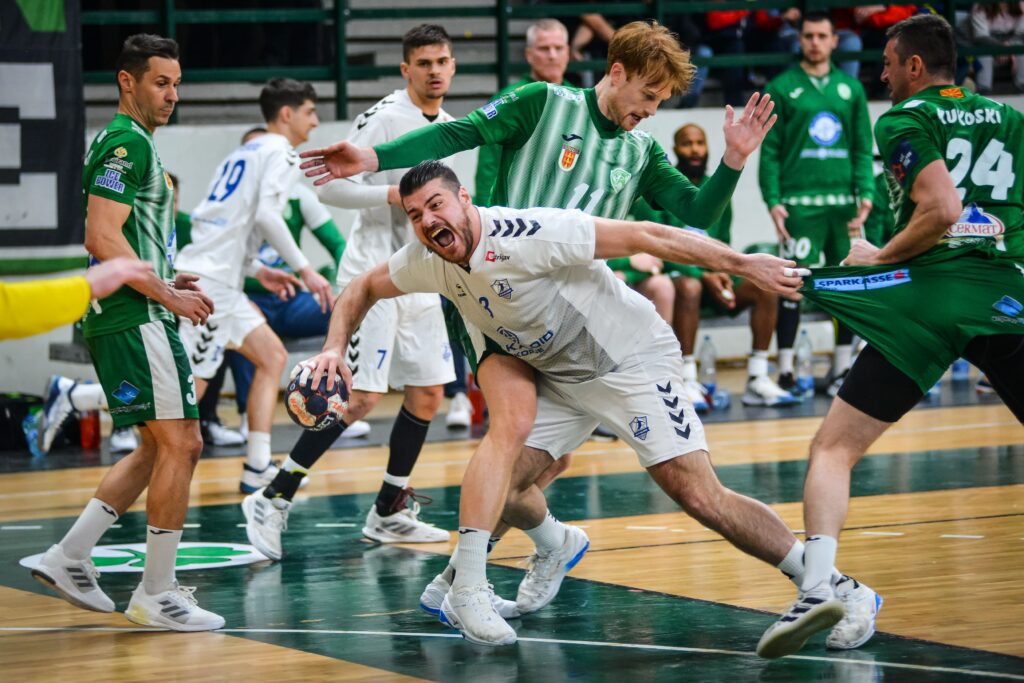 HC Alkaloid failed to win points in the away derby in Bitola in the duel with HC Eurofarm Pelister. Our team was better in most of the first half, but the finish belonged to the Bitola team who took the advantage and continued in the same rhythm in the second 30 minutes. Then they managed to keep the lead in the match, although HC Alkaloid had real chances to turn the score around until the end. Our team had the lead for most of the first half (6 : 3, 8 : 6, 10 : 8), but the home team managed to make a turnaround, thus they went on break with a 13 : 12 score.
There was an even battle in the second half in which the home team had a two to three goal advantage, but our team was constantly close and threatened to turn it around. At the very end, HC Alkaloid reduced to minus one (24:25 and 25:26), but the last goal was scored by the home team and the match ended with a score of 27:25.
In the next round, HC Alkaloid will play at home for the first time in the playoff championship, and its opponent will be the team of HC Tinex Prolet.