News
FIRST, HISTORIC WIN FOR MULTI ESSENCE
-->

HC MULTI ESSENCE – HC CHAMPION 39-26 (20-11)
Hall: "Krume Kepeski" in Skopje. Referees: Adriana Zdravkovska and Sanja Bozinovska. Delegate: Mitko
Gjorgievski.
Multi Essence: Shtakovski, Ermanoski, Grujevski 6, D. Uzunchev 5, Trichkovski 2, Velkov, Mladenovski 1,
T. Uzunchev 8, Mitev 1, Prodanov 2, Kang 2, Jordanov 2, Karasmanakis 3, Kostovski 4, Georgievski,
Ivanov 3
Penalty throws: 3/5 Timeouts: 6 min.
Champion: Spirkovski, Sotirovski, Ilievski, Dimovski, Veljanovski 7, Sibinovski 7, Debreshlioski,
Milovanovikj, Trajkovski, Kostov, Bilbilovski 5, Petrovski 1, Minovski 3, Bogoevski 3, Ognenovski,
Gjorgievski
Penalty throws: 3/4 Timeouts: 8 min.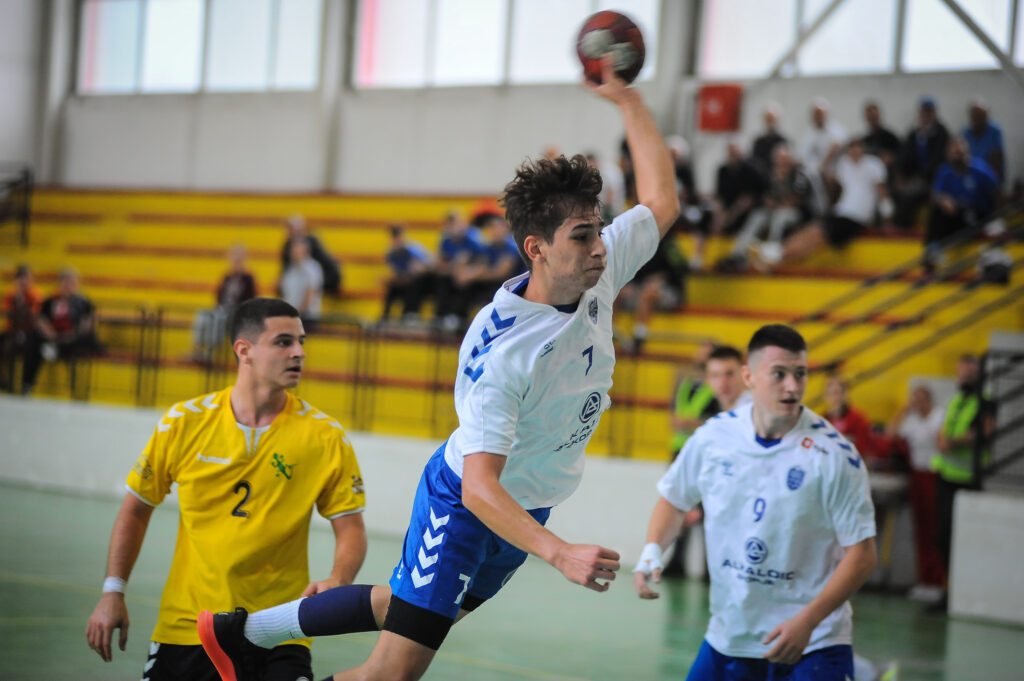 HC Multi Essence scored a victory that will be recorded in the club's biography as historic, because it was
won in the first ever official match of the domestic championship that the club has played.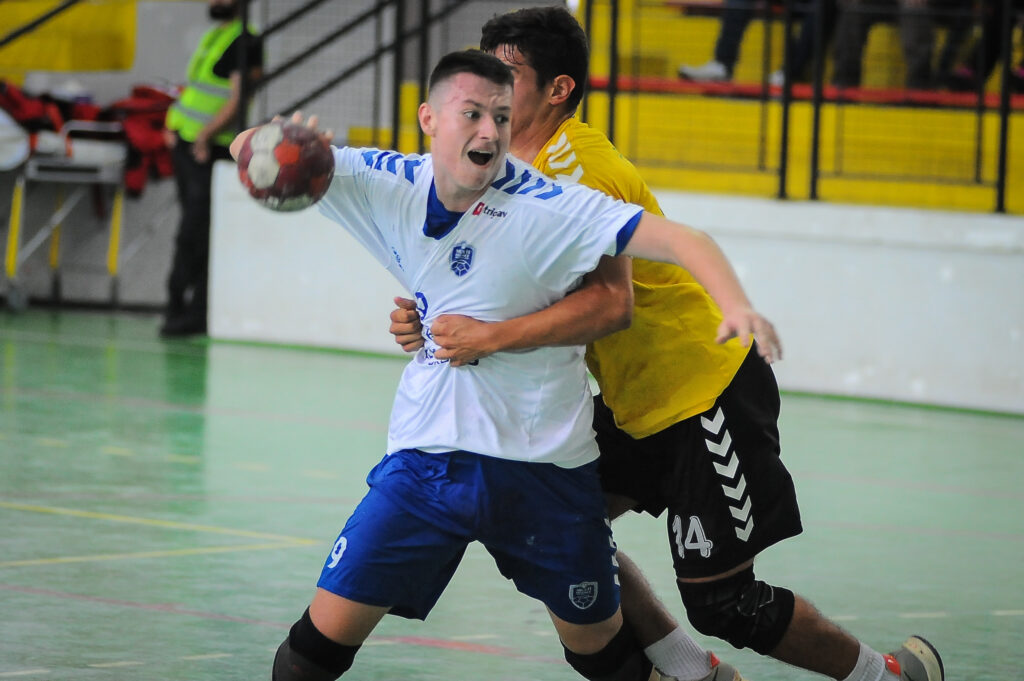 The team of HC Champion from Skopje was the away team at the debut. After the usual initial tie, we
quickly took control and led by three goals (6-3), and then by four and five goals (10-6, 11-6). The
advantage continued to increase and by the end of the half we had a plus nine goal difference (20-11).
We led the beginning of the second half with a two-figure difference, and from that moment, until the
end, the score was always plus 10. The away team tried to return to a one-figure negative score on
several occasions in the finish, but the finish once again belonged to us and we won the match with 13
goal difference (39-26).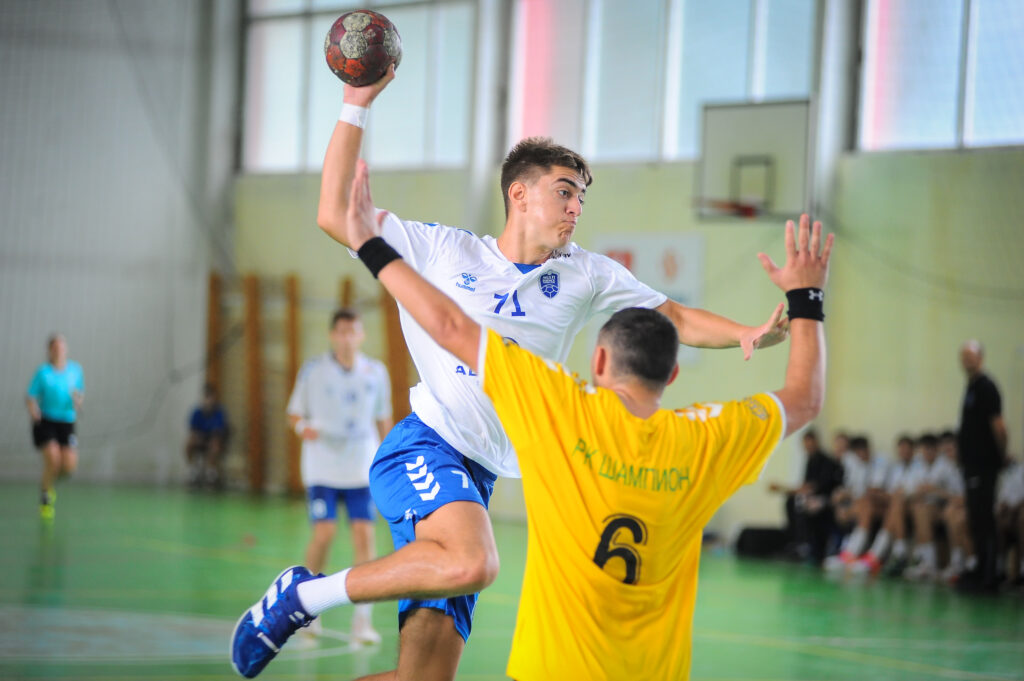 Todor Uzunchev was our top scorer with eight goals, Aleksandar Grujevski scored six goals, and Dimitar
Uzunchev scored five goals.