News
HC ALKALOID COMPLETED ITS PERFORMANCE IN THE CUP OF MACEDONIA
-->

HC ALKALOID – HC VARDAR 1961 22:31 (9:14)
Sports venue: "Biljanini Izvori" in Ohrid. Referees: Gjorgi Nachevski and Slave Nikolov. Delegates: Aco
Nikolovski and Marjan Nachevski
HC ALKALOID: Trajkovski, Galevski, Djonoc 1, Mladenovikj 1, Markoski 1, Serafimov 6, Ilieski, Stojkovikj 3,
M. Mitev 3, Gjorgiev 2, Simonoski 1, Omeragikj 1, Kofiloski 1, Petkovski, D. Mitev, Savrevski 1
Seven-metre throws: 2/4 2-minute Suspensions: 4 min.


HC VARDAR 1961: Tomovski, Manaskov 12, Jagurinovski 1, Stoilov 1, Alarov 1, Morales 2, Georgievski 6, Dobrkovikj, Karapaleski 1, Lazarevski 3, Taleski 3, Dutra 2, Djukikj, Atanasovski, Mishevski
Seven-metre throws: 6/7 2-minute Suspensions: 6 min.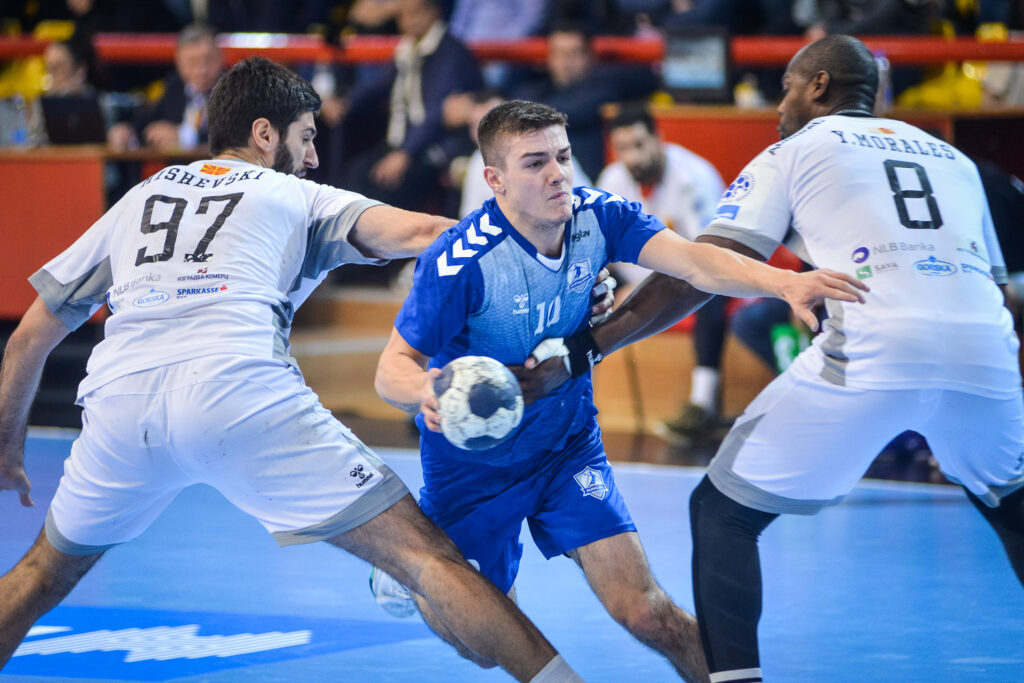 The semi-final game in the final four competition was HC Alkaloid's final game in the Cup of Macedonia
this season.
Our team met the team of Vardar 1961 in the semifinals. The first 10 minutes of the game (5-5) were evenly matched until our team entered a stretch of bad execution, technical errors, and even missed
shots from clear positions, and the opponent took advantage of that and made a scoring run of 6:0.

This was the key moment of the game, determining the overall rhythm of both playing and scoring. Our
team maintained balance, but we were unable to negate the opponent's advantage. We were down 9-
14 at halftime, but we came back in the second half to win 19-22, 21-24.
But, once again, we lost concentration, and the opponent pulled away by an impossible margin. HC Alkaloid presently has two more matches left in the domestic championship. We play at home against E. Pelister 2 and then on the away field against HC Vardar 1961 in the race for second place.