News
HC ALKALOID DEFEATS HC BUTEL SKOPJE IN AN AWAY GAME 
-->

HC BUTEL SKOPJE – HC ALKALOID 20-22 (9-11)

Sports venue: "Anton Dimitrov" in Skopje. Referees: Dimitar Mitrevski and Blagojche Todorovski. Delegate: Marjan Nachevski 

HC BUTEL SKOPJE: Simjanovski, Subashevski, Mladenovski 2, Stojanovski, Gjeorgievski 2, Nikolov 7, Krstevski, Mojsoski 4, Spasovski, Stojcevikj, Manaskov 1, Blazhevski 1, Jeftikj, Mihajlovikj, Majikj 2, Davitkovski 1 

Seven-metre throws: 4/8 2-minute Suspensions: 10 min.

HC ALKALOID: Trajkoski, Galevski, Djonov 3, Markoski 2, Stojkov, Mladenovikj 1, Serafimov 7, Ilieski, Stojkovikj, Gjorgiev 2, Simonoski 1, Omeragikj 1, Kofiloski, Petkovski 2, D. Mitev 2, Savrevski 
Seven-metre throws: 2/4 2-minute Suspensions: 14 min.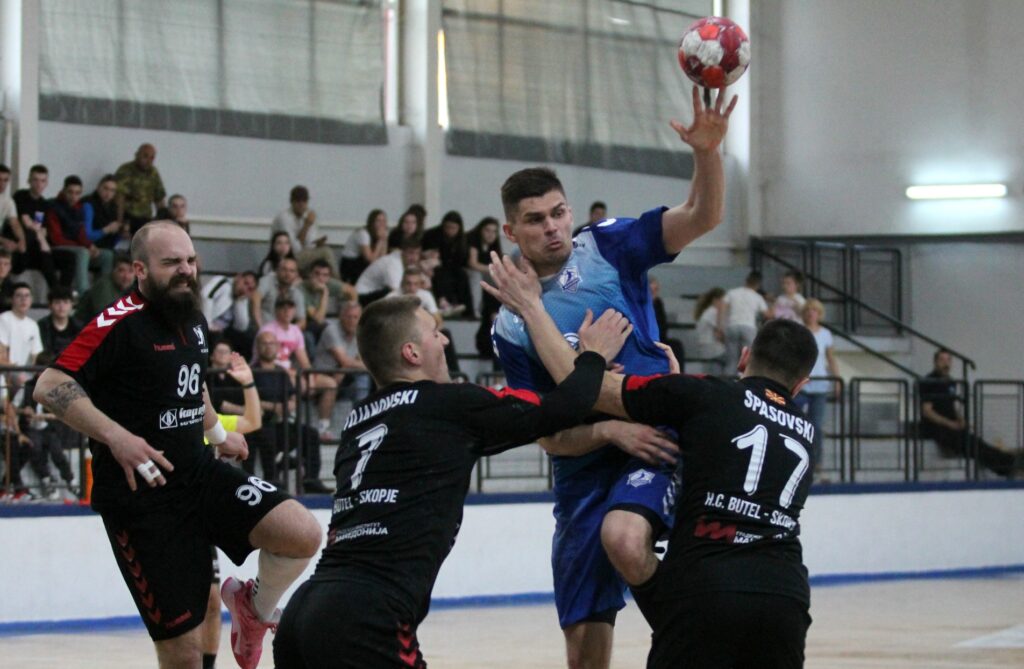 Tonights win in the playoffs was another for HC Alkaloid. With a 22-20 win over city rival HC Butel Skopje, our team celebrated on the opponents field. 
This was HC Alkaloids eighth win in the playoffs, bringing their total of points gained to 30. 
Results-wise, the matchup with Butel Skopje was fascinating, as is usual when these two teams play. 

After 15 minutes of play, HC Alkaloid tied the score at 4-4 after Butel had taken a 3-0 lead before taking a 6-4 lead and gradually taking control. 
In this game, the home team only managed to take the lead twice more (8-7 and 9-8), after which our team maintained control until the very end.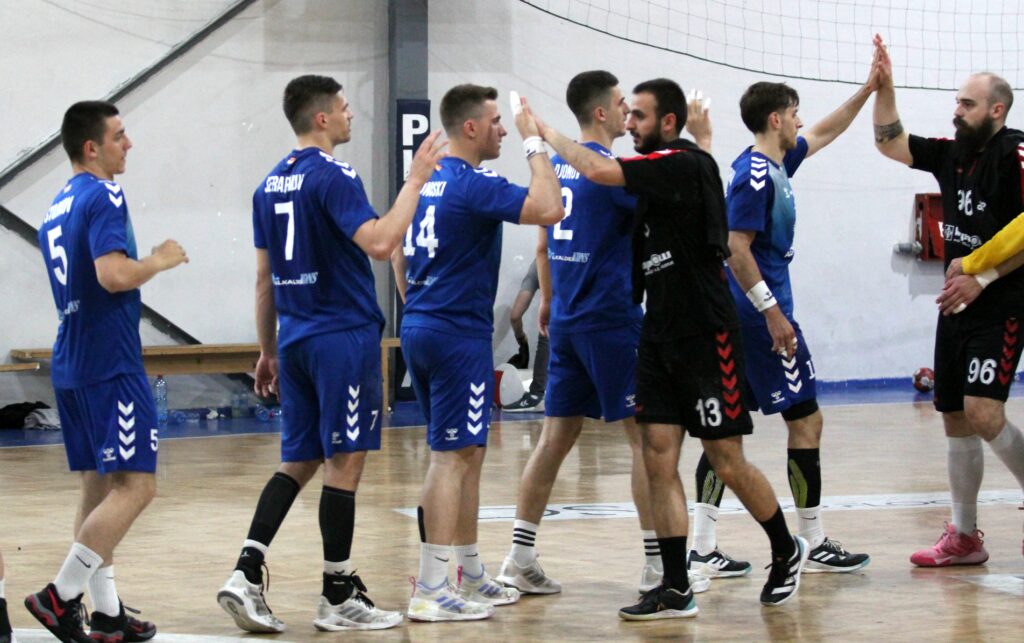 At halftime, Alkaloid led 11-9 thanks to Blagojche Trajkoskis clutch play, which allowed him to block crucial shots. In the following period, the game was played with a two- to four-goal advantage for our team, and HC Alkaloid maintained its lead with two goals at the start of the second half, taking the lead with a four- gol difference (13-9). 
The home team got as close as 20-22 in the last seconds, but Alkaloid kept control of the clock and won without much drama.