News
HC ALKALOID FALLS SHORT IN A CLOSE GAME AGAINST HC EUROFARM PELISTER
-->


HC ALKALOID – HC EUROPHARM PELISTER 27-28 (15-16)
Venue: "Avtokomanda" hall in Skopje. Judges: Sasho Krkachev and Djoko Kolevski. Delegate: Aco
Nikolovski
HC ALKALOID: Trajkovski, Galevski, Petrov 1, Markoski, Mladenovic 3, Serafimov 4, Stojkovic, Mitev 5,
Gjorgiev 3, Ivanoski, Simonoski 5, Omeragic, Todeski, Kofiloski 3, Petkovski 3, Savrevski
Seven-meter throws: 5/8 Suspensions: 6 min.


HC EUROFARM PELISTER: Lejsak, Kizic, Ojleski 1, Kisum, Tankoski, Radovic 1, Hosni 6, Kosteski 2, Wilson,
Kukoski, Petar Anatasijevic, Vasiljev 6, Susi 1, Pavle Atanasijevic 2, Heneberg 6, Peshevski 3
Seven-meter throws: 3/5 Suspensions: 8 min.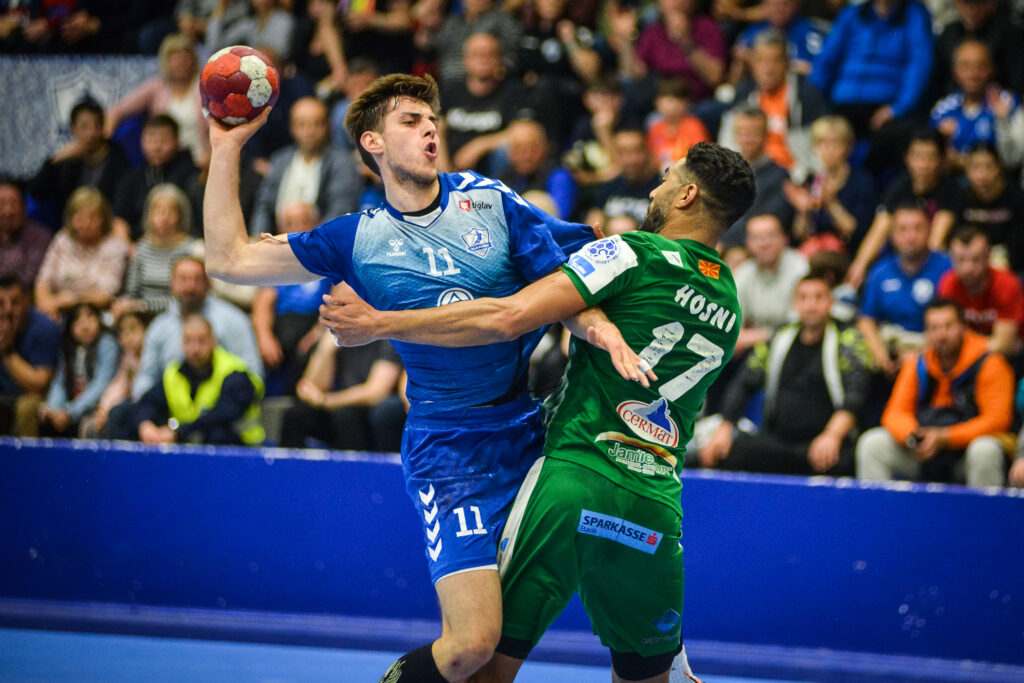 HC Alkaloid played a thrilling and intense match with an uncertain winner until the final seconds.
Despite our efforts, luck was not on our side, and with a goal scored in the last ten seconds, the match
ended with a close 27-28 result.

The first half was played at a fast pace, with both teams displaying good transitions and effective
attacks. The visiting team, led by Tunisian player Usama Hosni, maintained their attack, while HC
Alkaloid found solutions through Dario Kofiloski and Mihajlo Mladenovic. The team from Bitola held a
slight advantage until the score was tied at 7-7, after which HC Alkaloid took the lead.
Our team quickly extended their lead to two goals (10-8, 11-9, 13-11). The guests equalized at 13-13,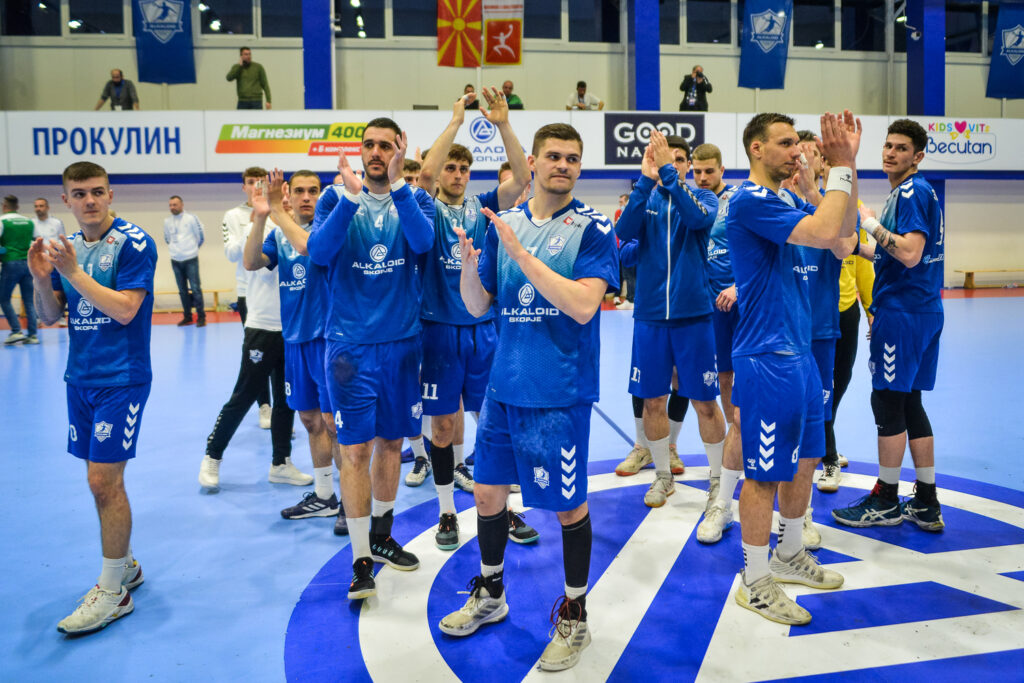 and at halftime, the score was 15-16.
In the second half, both teams played with a similar rhythm. The guests had the advantage in the first
phase of the half, but HC Alkaloid equalized at 24-24, and from there on, it was a goal-for-goal battle
until the last attack. Our team had a tie and attack at the last minute but failed to capitalize on it. With
ten seconds left on the clock, the guests scored the winning goal, which proved to be the match's
decisive moment, with a final score of 27-28.