News
HC ALKALOID IN THE CUP OF MACEDONIA GROUP FINAL!
-->

HC BUTEL SKOPJE – HC ALKALOID 24-25 (13-13)

Sports venue: "Avtokomanda" in Skopje. Referees: Gjoko Kolevski and Sasho Krkachev. Delegate: Cane Kurtovikj

HC BUTEL SKOPJE: Simjanovski, Subashevski, Mladenovski, Stojanovski, Georgievski 1, Krstevski 3, Mojsoski, Spasovski 2, Stojchevikj, Manaskov 3, Blazevski, Jeftikj 5, Vasilevski 1, Majikj 5, Nikolov 4

Seven-metre throws: 5/7 Suspensions: 14 min.

HC ALKALOID: Galevski, Trajkovski, Djonov 3, Petrov, Markoski 1, Mladenovikj, Serafimov 11, Stojkovikj 3, Mitev 1, Gjorgiev 1, Ivanoski, Omeragikj, Kofiloski 1, Petkovski 1, Savrevski 3, D. Mitev

Seven-metre throws: 7/7 Suspensions: 4 min.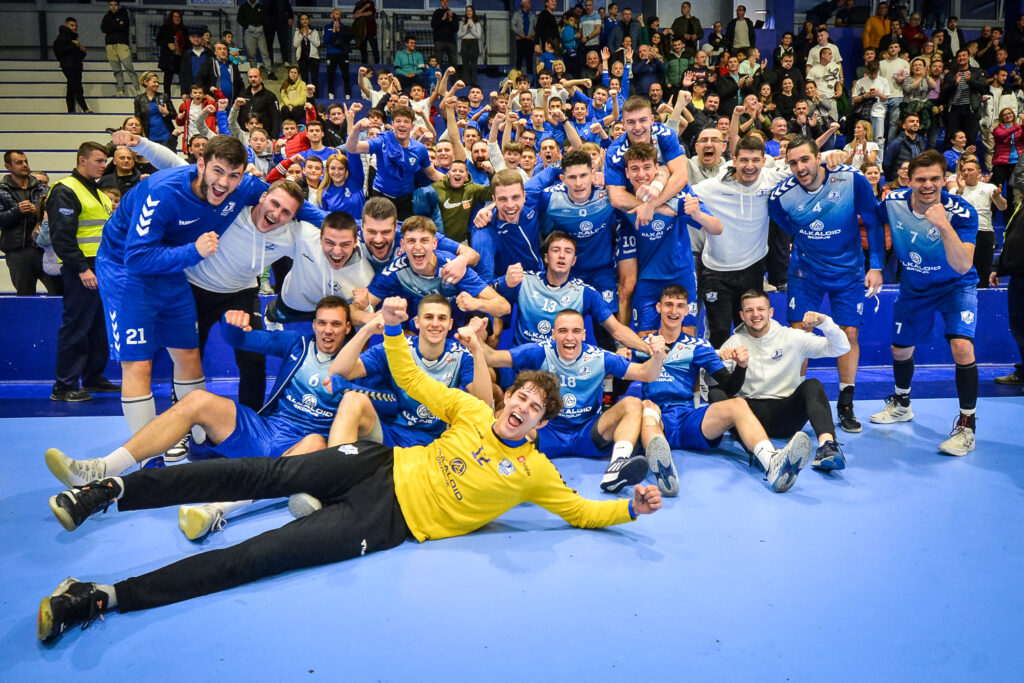 HC Alkaloid qualified for the group final taking place in "Avtokomanda" after eliminating the team of HC Butel Skopje tonight in a game with a dramatic ending.
HC Alkaloid celebrated a minimal victory (25-24) with a goal scored from a Zeppelin pass in the last seconds of the game. The scorer of that goal was Martin Serafimov, the most efficient player on the field with 11 scored goals.
Earlier throughout the entire match, our team had control over the score and the lead, although that difference was not high and did not guarantee a smooth finish.
Most of the second half was played goal for goal with HC Butel Skopje leading only once (15-14), and then HC Alkaloid being constantly in the lead, at times with a two-goal difference (20-18, 22-20 ), at times with one goal, and in several instances the result was tied.
In the last minute, HC Alkaloid missed a chance to take the lead, so HC Butel Skopje also had an attack during a draw, but they also failed to score, thus in the last 10 seconds after the time out of coach Kiril Lazarov, HC Alkaloid organized an attack with a Zeppelin pass whereby Serafimov scored the winning goal and placement in the final.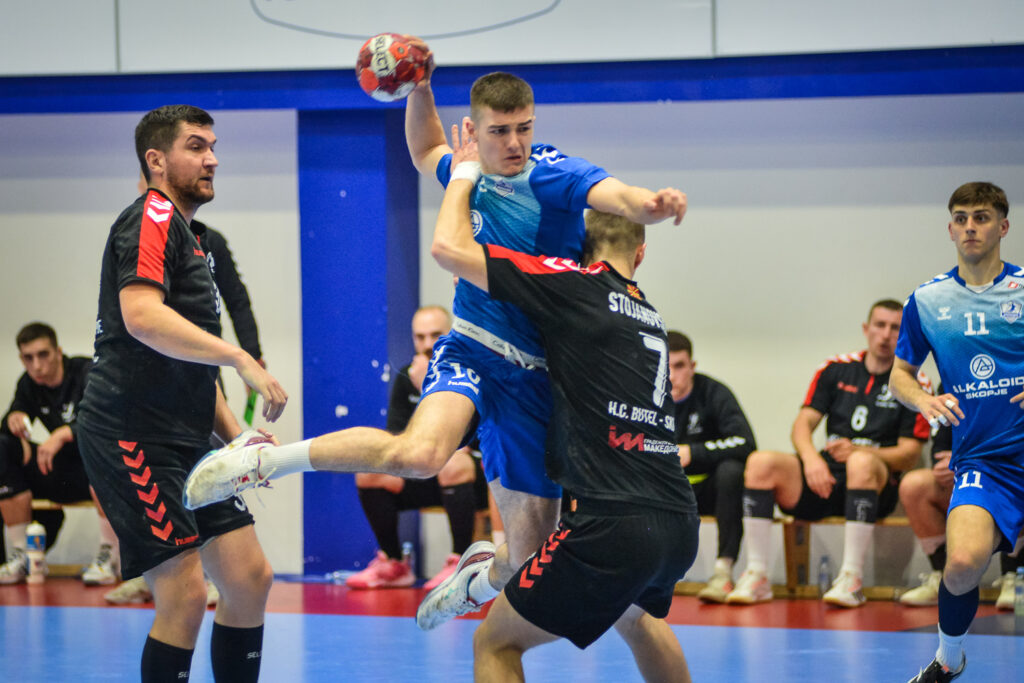 Tomorrow, in the direct match for placement in the Cup of Macedonia F4 tournament, HC Alkaloid will face the team of Vardar Negotino. The team from Negotino eliminated the HC Prilep team (29-28) today.
The final between HC Alkaloid and HC Vardar Negotino will take place tomorrow, (Sunday, 19.3.2023) starting at 18:00 in the "Avtokomanda" sports venue.