News
HC ALKALOID RETURNS FROM BITOLA WITH A TOTAL VICTORY
-->


HC EUROFARM PELISTER 2 – HC ALKALOID 30-35 (10-15)

Sports venue: "Boro Churlevski" in Bitola. Referees: Rubin Sedloski and Goran Angeleski. Delegate: Kamer Metalari

HC EUROFARM PELISTER: Boshnjak, Jovanovski, Ristevski 7, Jovanovski, Dimovski, Pechurica, Dimitrovski 3, Talevski 1, Petrovikj 8, Ivanovski 7, Butorac, Belistojanovski 2, Ristevski, Mijushkovikj 2, Blazevski

Seven-metre throws: 4/7 Suspensions: 10 min.

HC ALKALOID: Trajkovski, Galevski, Stojkov 4, Mladenovikj 1, Serafimov 7, Ilieski 7, Stojkovikj, M. Mitev 4, Gjorgiev 3, Simonoski 2, Omeragikj, Todeski, Kofiloski 2, Petkovski 5, Savrevski

Seven-metre throws: 5/5 Suspensions: 8 min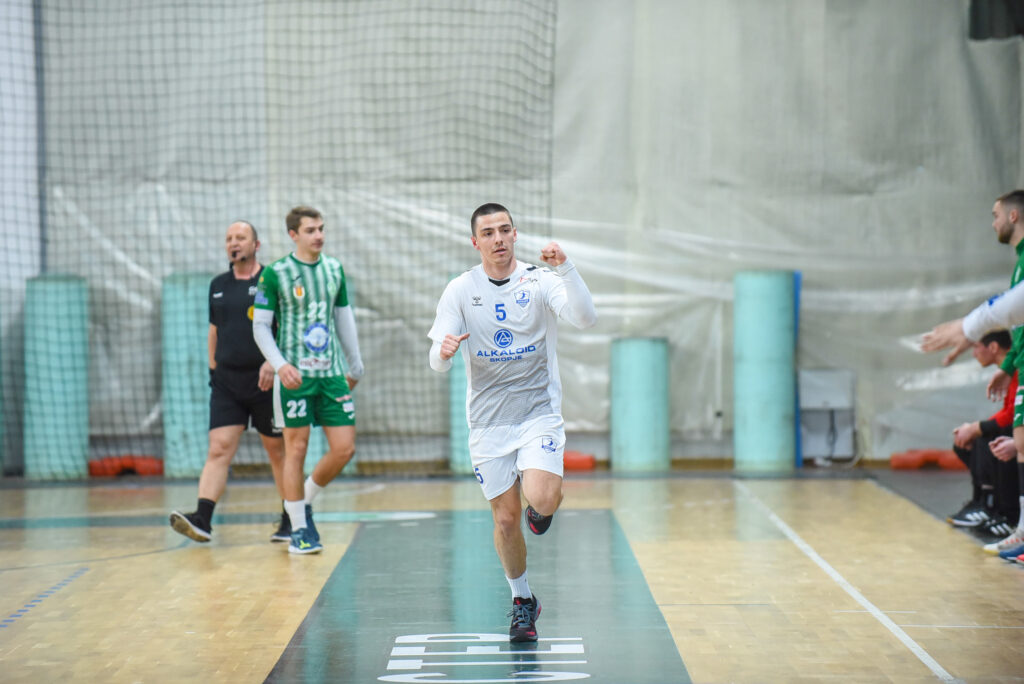 HC Alkaloid achieved its fourth playoff victory. Today, at the first face-off with E. Pelister 2 on the away field in Bitola, although slightly changed, our team achieved sure victory and reached 15 playoff points won.
HC Alkaloid completely controlled the result and the development of events on the field in the "Boro Churlevski" sports venue. The score was tied in the opening minutes, and then our team took the lead with a three-goal difference (9-6), and shortly after that it took the lead with a four-goal difference (14-10), so that by the end of the half, it had a lead of 20-15.
In the second part, our team skilfully kept the advantage and at no point was the lead actually threatened.
Bozidar Ilieski and Martin Serafimov were the best scorers today with seven goals each. Wings Aleksandar Petkovski and Aleksandar Stojkov each scored four goals.