News
HC ALKALOID RETURNS VICTORIOUSLY FROM STRUGA
-->

HC STRUGA – HC ALKALOID 29-44 (14-22)


Sports venue: "Niko Nestor" in Struga. Referees: Ismail Metalari and Nenad Nikolovski. Delegate: Dushko
Kamishevski
Struga: Tutenkoski, Markoski 8, Saveski 1, Blazeski 3, Lazarevikj 2, Bugrinovikj 7, Jankuloski, Ferukoski,
Dimeski, Gjurovikj 3, Strezoski, V. Markoski, Kostoski, Cvetanoski 5, Rikanovikj, Nacev
Seven-metre throws: 2/3 Suspensions: 2 min.


Alkaloid: Galevski, Dimevski 1, Stojkov 4, Mladenovikj 1, Serafimov 8, Ilieski 2, Stojkovikj 4, Mitev,
Gjorgiev 4, Ivanoski 1, Simonoski 1, Omeragikj 1, Trajkovski, Todeski 3, Kofiloski 7, Petkovski 7
Seven-metre throws: 5/6 Suspensions: 8 min.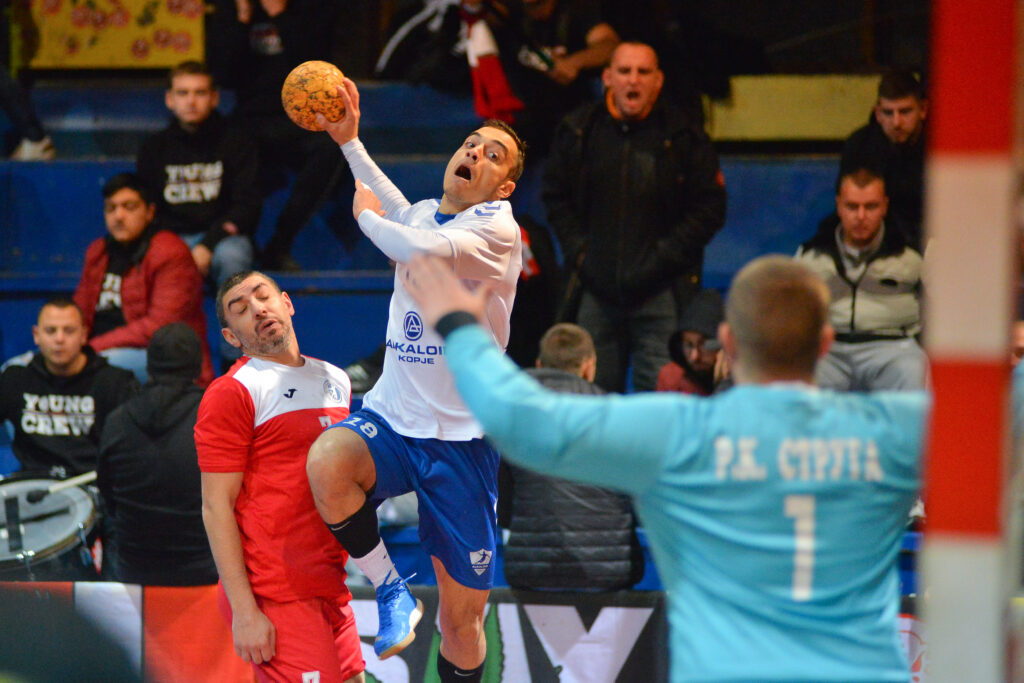 HC Alkaloid defeated HC Struga on the away court and practically secured the second place in the table,
which carries two points in the balance at the beginning of the Play Offs. HC Alkaloid justified being the
favorite, and led by Serafimov and the duo wing players Kofiloski and Petkovski, took control early on
and reached a comfortable lead.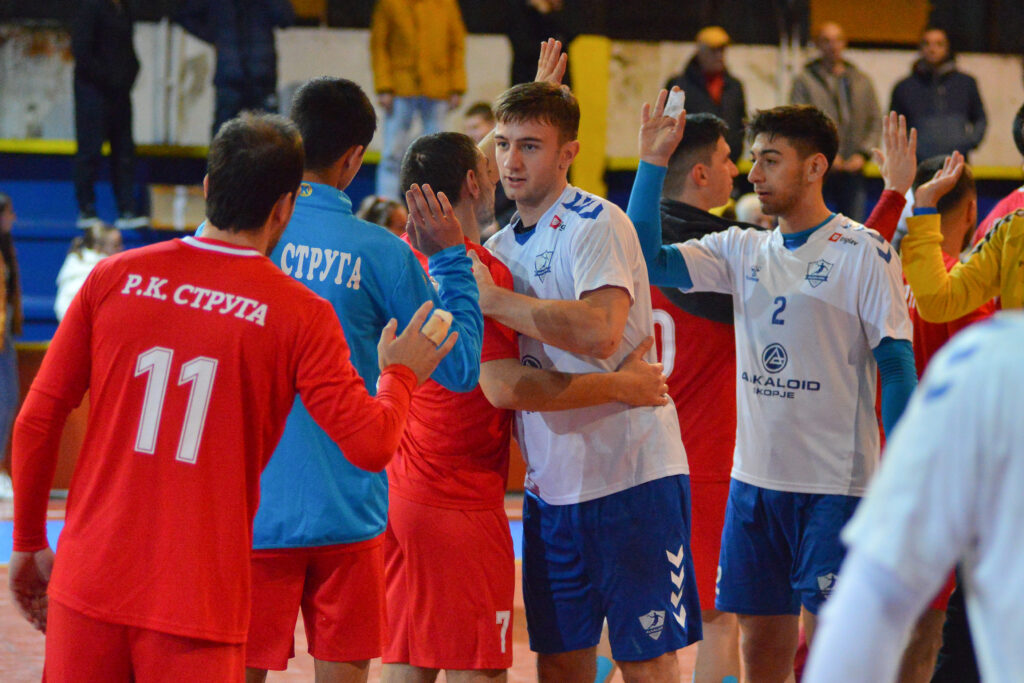 HC Alkaloid led by 6-2 and then increased that difference to 12-6, 15-8 reaching 22-14 at halftime.
In the second half, HC Alkaloid and HC Struga had equal scores, although they kept the lead. It remained
until the score of 31-26. After this, they began a series ending in 11-2 or a total of 42-27 before the
players from Struga were able to score. Finally, the match finished with a 44-29 victory for HC Alkaloid.