News
HC ALKALOID STARTS OFF SUPER LEAGUE WITH IMPRESSIVE WIN
-->

HC ALKALOID – HC SKOPJE 2020 40:21 (23:11)

Venue: Avtokomanda in Skopje. Referees: Ismail Metalari and Nenad Nikolovski. Delegate: Vladimir Sazdovski.

HC ALKALOID: Romero, Galevski, Djonov 3, Markoski 3, Mladenovikj 5, Serafimov 5, Stojchevikj, Stojkovic, M. Mitev 1, Gjorgiev 1, Trajkovski, Bingo 6, Kofiloski 5, Petkovski 5, D. Mitev 1, Savrevski 5

Seven-meter throws: 5/6; Suspensions: 10 minutes

HC SKOPJE 2020: Stojkoski, Fidanovski, Mishevski 3, Chakalikj 1, Trkalevski, Shokoski 4, Ognenovski, Mitikj 2, Ristovski, Peshkirski, Grujovski 3, Stojanovski, Kiseloski 6, Rangelov 1, Ferukoski, Stojanovski

Seven-meter throws: 5/7; Suspensions: 6 minutes

HC Alkaloid started the new season in the Macedonian Super League with a commanding victory against HC Skopje 2020. The first match unfolded at the Avtokomanda hall, in front of a packed arena, and HC Alkaloid delivered a performance that left the spectators thoroughly satisfied.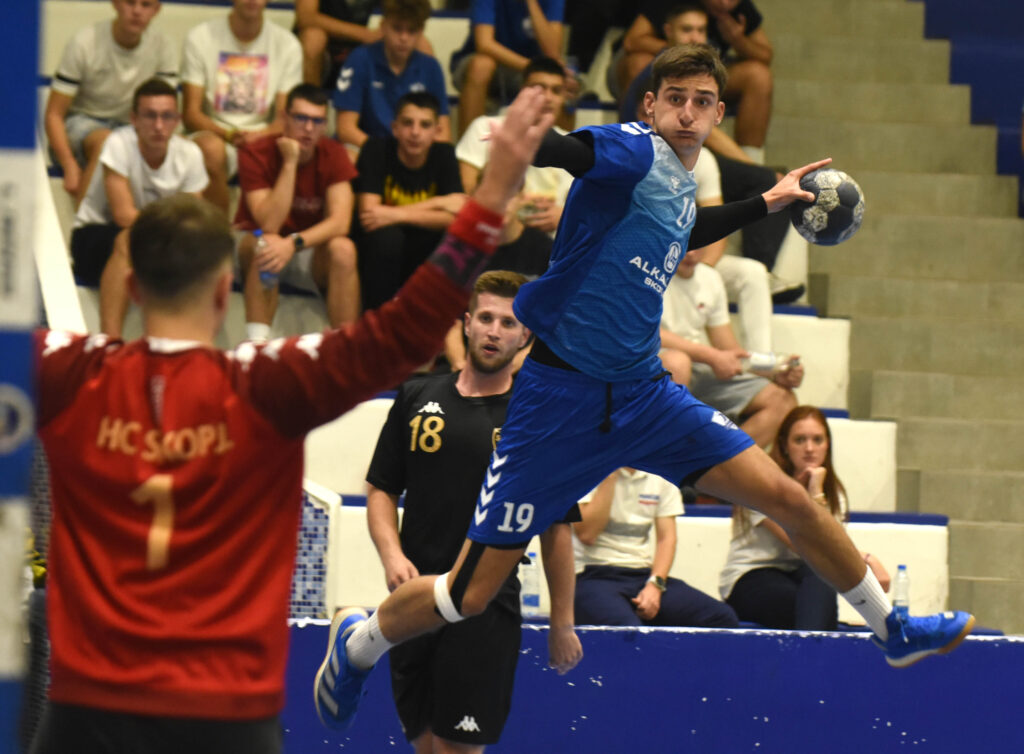 Early on in the game, our superior defense produced our undisputable score (5-1, 6-3). While the opponent held a relatively modest deficit of 2-3 goals in the initial fifteen minutes, HC Alkaloid's dominance steadily grew, and their lead expanded.
Following a 9-7 advantage, HC Alkaloid embarked on a 7-1 streak, surging to a 16-8 lead, and by halftime, they enjoyed a commanding 23-11 lead.
Coach Kiril Lazarov gave all of his players a chance to prove themselves in the court, maintaining a comfortable 12 to 15-goal lead throughout the match, ultimately concluding with a resounding 40-21 triumph.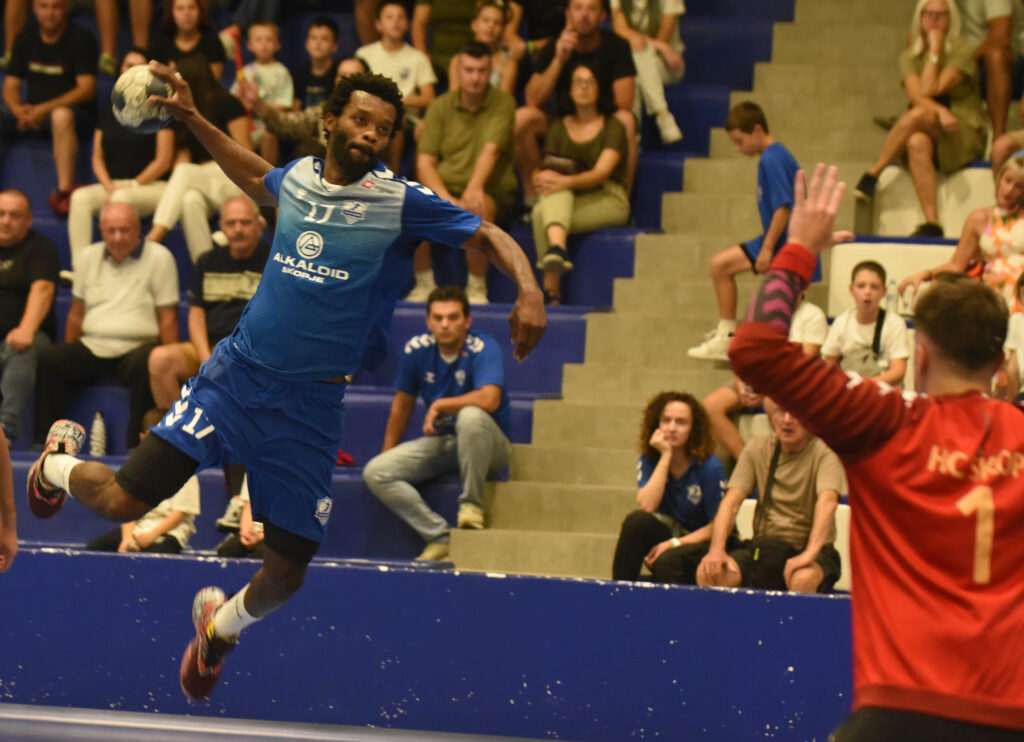 In a historic moment for the club, international players also made their official debut in the team. Arnaud Bingo emerged as the top scorer with six goals, treating the audience to several captivating moves that drew cheers. Goalkeeper Alejandro Romero showcased his skills in the first half, making crucial saves and allowing for smooth offensive transitions.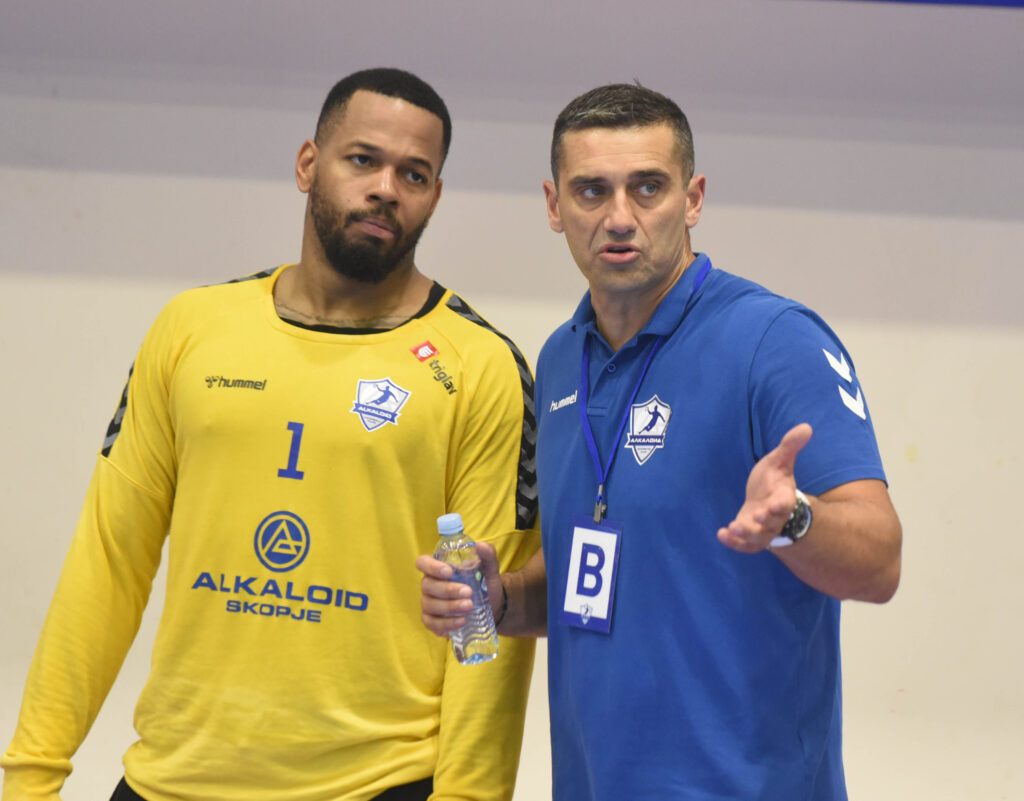 In the upcoming round, HC Alkaloid is set to face CHC Ohrid in an eagerly anticipated derby, taking place in the away court.