News
HC ALKALOID STARTS PLAYOFFS WITH TWO AWAY MATCHES
-->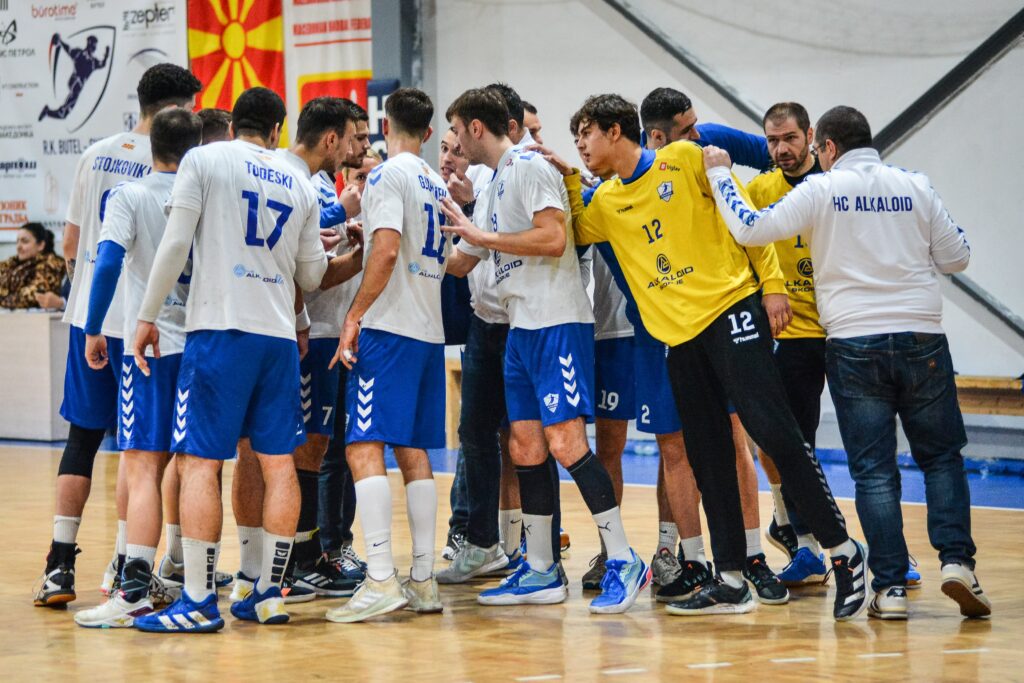 Today, the draw was made in the MHF premises for the competition numbers for the season's spring
part in which HC Alkaloid will compete in the championship playoffs.
HC Alkaloid will be the away team in the first two rounds. First with CHC Tikvesh in Kavadarci, and then
in Bitola with E. Pelister. We will play the first match at home in the third round and the opponent will
be the team of T. Prolet 62.
The championship playoffs begin on February 11/12, and are scheduled to end on May 27/28.

Full schedule of HC Alkaloid's playoff matches:
1 Round (11/12.2.2023): CHC Tikvesh – HC Alkaloid
2. Round (18/19.2.2023): HC E. Pelister – HC Alkaloid
3. Round (25/26.2.2023): HC Alkaloid – HC Prolet
4. Round (04/05.3.2023): CHC Ohrid – HC Alkaloid
5. Round (25/26.3.2023): HC Alkaloid – HC Butel Skopje
6. Round (29/30.3.2023): HC E. Pelister 2 – HC Alkaloid
7. Round (01/02.4.2023): HC Alkaloid – HC Vardar 1961
8. Round (08/09.4.2023): HC Alkaloid – CHC Tikvesh
9. Round (12/13.4.2023): HC Alkaloid – HC. E. Pelister
10. Round (15/16/4.2023): HC Prolet – HC Alkaloid
11. Round (22/23.4.2023): HC Alkaloid – HC Ohrid
12. Round (06/07.5.2023): HC Butel Skopje – HC Alkaloid
13. Round (20/21/5.2023): HC Alkaloid – HC E. Pelister
14. Round (27/28.5.2023): HC Vardar – HC Alkaloid