News
HC ALKALOID TO PLAY IN THE 2023 STRUGA TOURNAMENT FINAL
-->

HC ALKALOID – AEK 26:23 (13:15)

Goran Poposki Babec field in Struga. Referees: Dimitar Mitrevski and Blagojche Todorovski. Delegate: Slavcho Kalanoski

HC ALKALOID: Romero (7 saves), Trajkovski (4 saves), Djonov 1, Markoski 2, Stojkov 2, Mladenovikj 3, Serafimov 5, Stojchevikj, M. Mitev 4, Gjorgiev 1, Velkovski 3, Simonoski, Omeragikj, Bingo 4, Kofiloski, Savrevski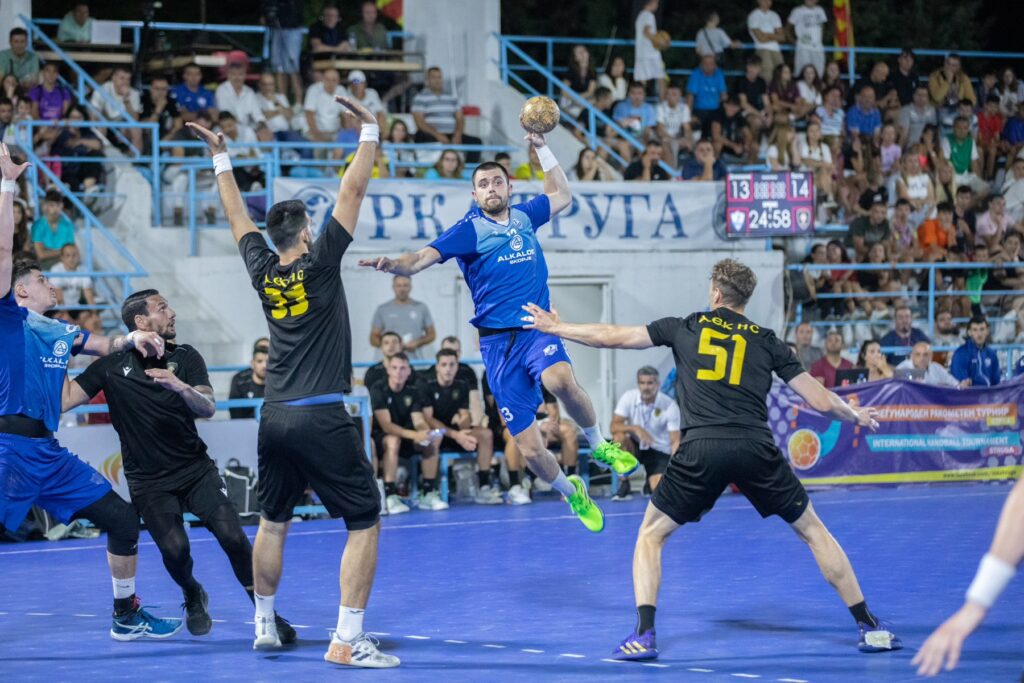 HC Alkaloid won the second victory at the 2023 Struga International Tournament. Our team played against the champion of Greece, AEK Athens, in the second round and won a 26-23 victory.
HC Alkaloid opened the match better and dominated the first 15 minutes. Goalkeeper Blagojche Trajkovski and back Mihajlo Mladenovikj had their inspired moments and took the team to a 9-5 lead.
After this, the Greek team got back to the game and managed to even the score to 10-10, while at halftime the score was 13-15.
A tougher battle was fought in the second part in which HC Alkaloid gained confidence as time passed. Goalkeeper Alejandro Romero added value to our game by making excellent interventions on several occasions and uplifting the team.
HC Alkaloid evened the score to 21-21, then to 23-23, and at the finish, delivered the victory with a 3-0 run.
This win also means placement in the tournament final where we will face the team of Vardar 1961.