News
HC ALKALOID WITH THE BEST OFFENCE, SERAFIMOV THE BEST SCORER
-->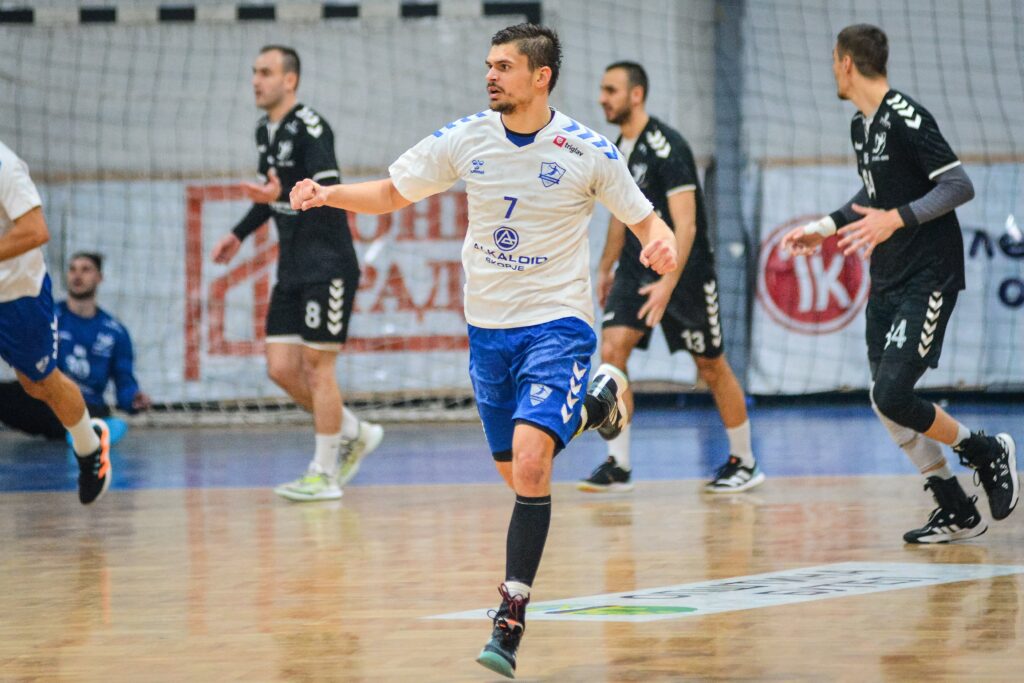 In the first half-season in the strongest domestic competition, HC Alkaloid played 14 matches, won 11,
and failed to score points in only three matches. It won second place in the group with a total of 33
points in the final table.
HC Alkaloid had the best offence in the autumn part of the championship in both Super League groups.
The offensive formation scored 474 goals having the highest score, before the Vardar offence which
scored 465 goals and E. Pelister which scored 454 goals. These are the only three teams that scored
more than 400 goals in the first part of the season.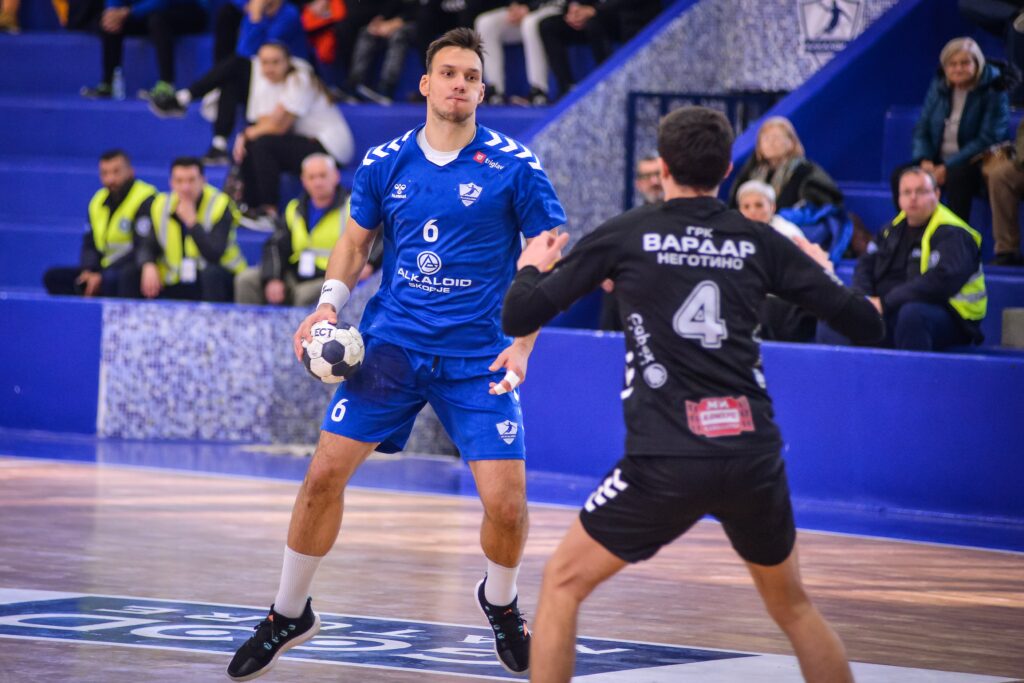 The defense received 348 goals being in fourth place, but HC Alkaloid also had a positive goal difference
of 126 goals, being in third place behind Vardar and E. Pelister. These are also the three teams that have
a goal difference of +100 goals.
Martin Serafimov was the best scorer in our team scoring 90 goals, i.e. 6.4 per game on average. Second
on the list of scorers is Aleksandar Petkovski with 44 goals, followed by Dario Kofiloski with 42 goals and
Aleksandar Stojkov who scored 39 goals.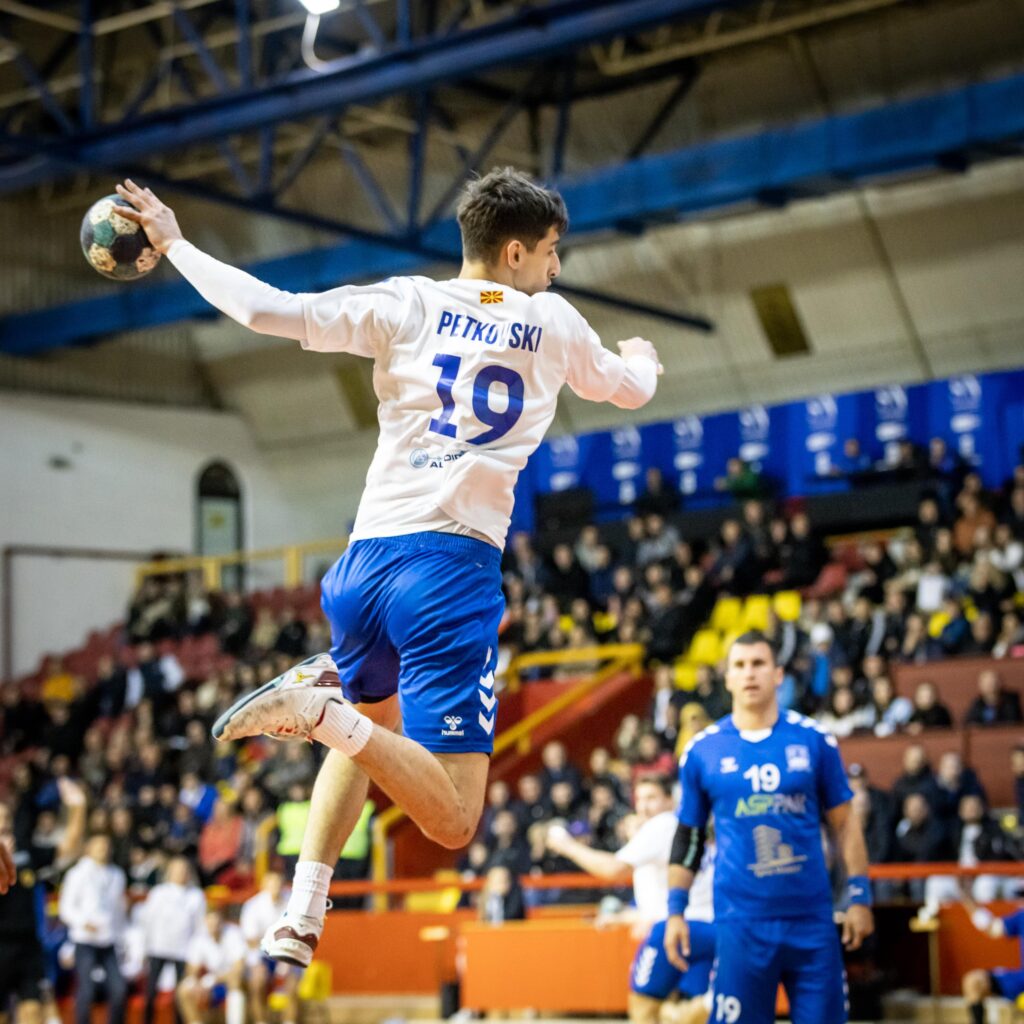 One of the goalkeepers was also on the list of scorers. Young Ivan Galevski scored three goals.
Four players were in the roster in all 14 matches. They were Martin Serafimov, Mihajlo Mladenovikj,
Kristijan Simonoski and Dario Kofiloski.
Martin Serafimov and Kristijan Simonoski scored at least one goal each in all 14 matches.
HC Alkaloid won the biggest victory at home over MHC Kumanovo. This match finished with a score of
47-16, 31 goals plus.
In five matches, the offence scored 40+ goals. Martin Serafimov scored the most goals in one match. He
was the scorer of 12 goals in the match in Ohrid (29-28 win), while Dario Kofiloski scored 11 goals in the
47-16 win over MHC Kumanovo.
HC Alkaloid's players had 63 seven-metre throws, i.e. 4.5 seven-metre throws per game. They realized
44 of them.
For a total of 1 hour and 46 minutes, the blue-white team had one less player in the field, i.e. they had
58 exclusions. That is 4.1 per match or, on average, eight minutes with one player less each game.
The team had the most exclusions in the match with Vardar in Negotino. HC Alkaloid played with a
suspended player nine times.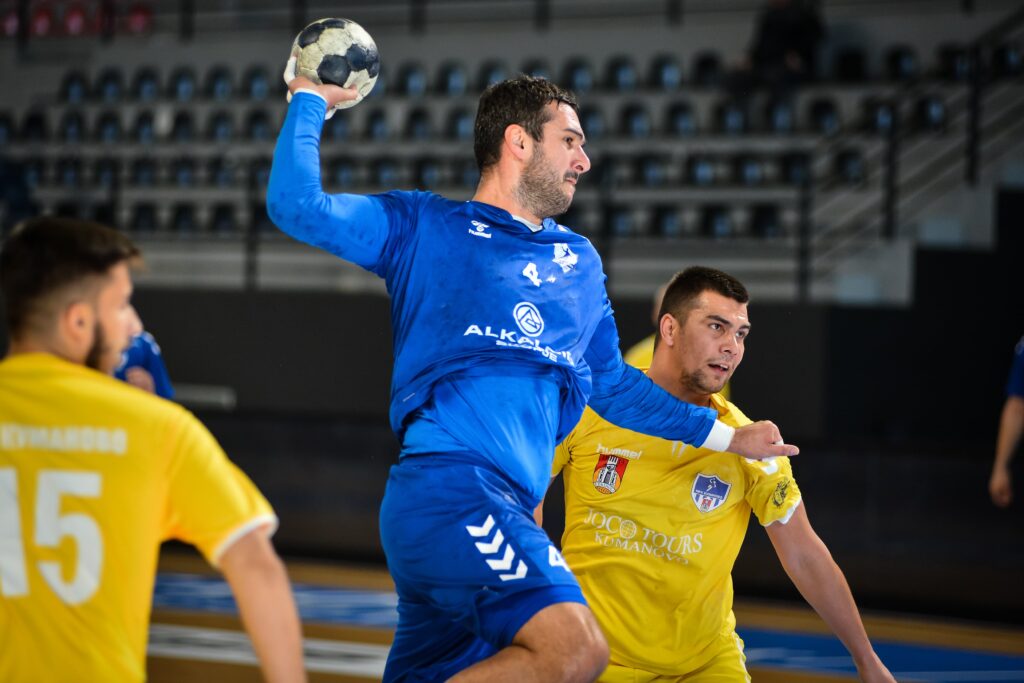 LIST OF SCORERS
Martin Serafimov 90 goals
Aleksandar Petkovski 44 goals
Dario Kofiloski 42 goals
Aleksandar Stojkov 39 goals
Igor Gjorgiev 33 goals
Marko Stojkovikj 32 goals
Kristijan Simonoski 32 goals
Marko Mitev 30 goals
Mihajlo Mladenovikj 28 goals
Mihail Ivanoski 25 goals
Bozidar Ilieski 25 goals
Teodor Todeski 24 goals
David Dimevski 14 goals
Nikola Markoski 9 goals
Edvin Omeragikj 6 goals
Ivan Galevski 3 goals
Jane Cvetkovski –
Blagojche Trajkovski –