News
HC MULTI ESENS WINS THE BIG DERBY
-->


HC MULTI ESENS – HC AERODROM 28-26 (14-12)
Venue: "Avtokomanda" hall in Skopje. Referees: Gjorge Vasilevski and Blaze Mihajlov. Delegate: Mamer
Redzepi
HC MULTI ESENS: Shtakovski, Grujevski, D. Uzunchev 8, Trichkovski 1, Omeragic 4, Velkov, Ermanoski,
Mladenovski, T. Uzunchev 1, Prodanovski, Jordanov 9, Karasmanakis 4, Kostovski, Georgievski, Ivanov 1,
Seven-meter throws: 4/5 Suspensions: 6 min.

HC AERODROM: Bogdanovski, Kizic, Pajkoski 4, Buchukovski 3, Boskovski 3, Mirevski 4, Kostov 2,
Petrovski, Tanevski, Oltovski 2, Stojanovski, Trifunovski 4, Nedanoski, Vasilev, Anakievski, Petreski 3
Seven-meter throws: 1/1 Suspensions: 6 min.



HC MULTI ESENS maintained their perfect record of 12 wins out of 12 matches, securing a valuable
victory over their direct rival, HC Aerodrom, in the battle for entry into the Superliga.
The match between HC MULTI ESENS and HC Aerodrom was interesting and exciting. Both teams are
among the favourites to enter the Superliga, and this match confirmed their potential to compete in the
strongest competition and bring new moments to Macedonian handball, given their proficiency in
playing fast handball.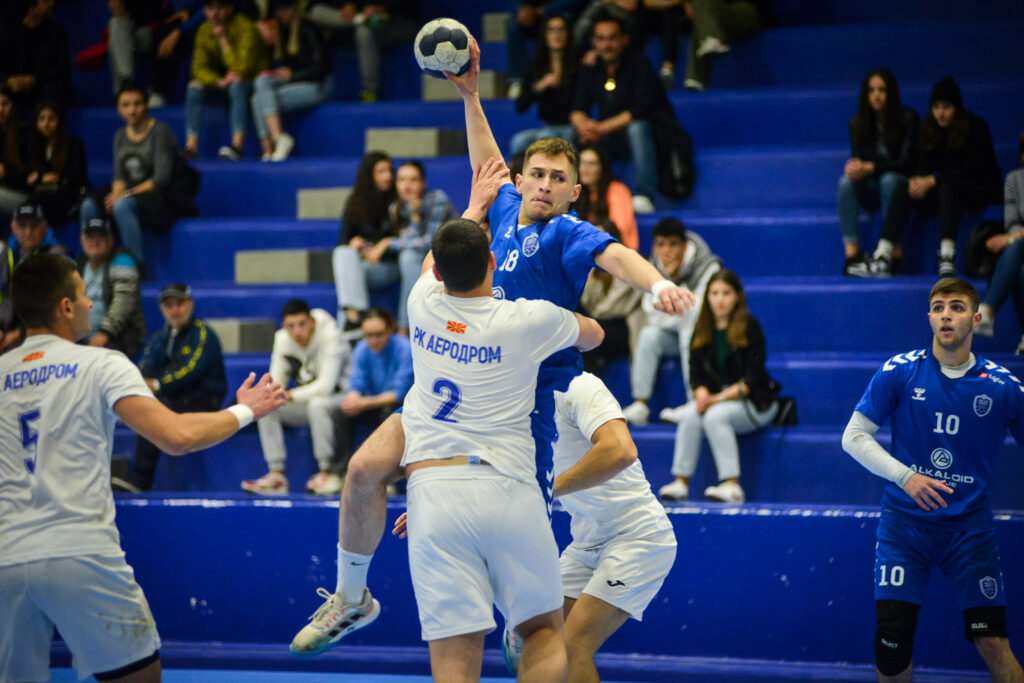 After an initial lead of 4-2 for HC MULTI ESENS, the visitors took the lead with a 4-0 run. However, led by
Oleg Jordanov, HC MULTI ESENS players quickly responded and regained the lead with a three-goal
difference (11-8).
At halftime, HC MULTI ESENS led 14-12, and in the second half, they extended their lead to plus three
(17-14), followed by a tie at 18-18 and then a crucial run to take a 22-19 lead. They then held a 24-21
advantage in the 49th minute of the match.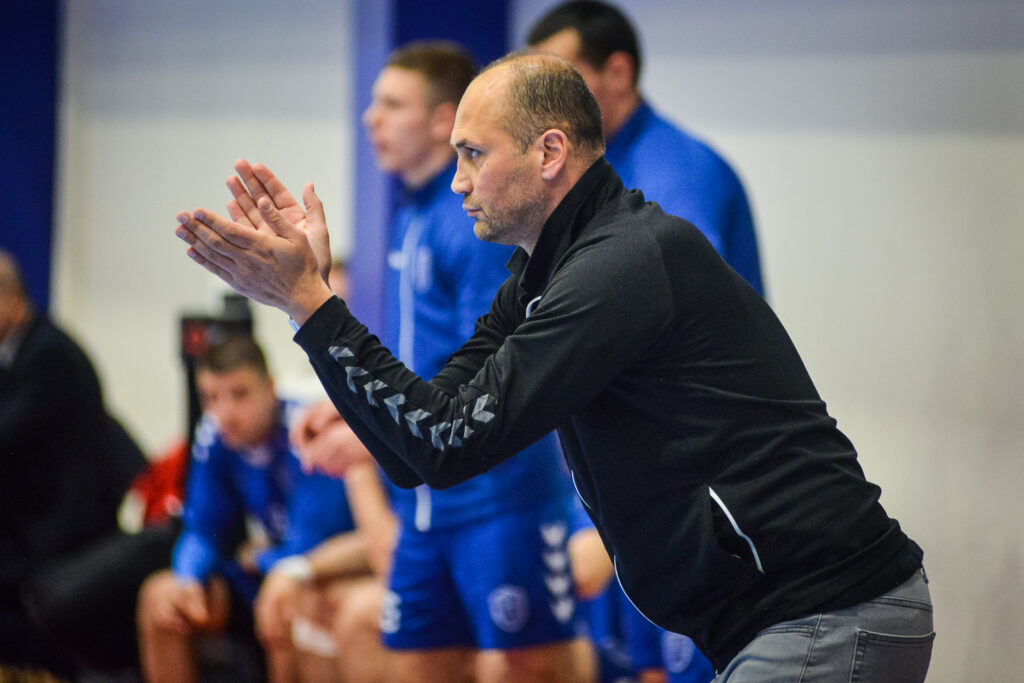 However, the visiting team managed to equalize again at 25-25 in the 56th minute of the match. HC
MULTI ESENS coach Branislav Angelovski called for a timeout, and then Omeragic and Trichkovski scored
to regain the lead.
The decisive moment in the finish was a defensive play by Gjorgi Ermanoski with a minute and a half
remaining and the score at 27-26, followed by a goal from Dimitar Uzunchev. This helped HC MULTI
ESENS preserve their lead and secure three new points.