News
HC MULTI ESSENCE GETS TO THE PLAYOFFS WITHOUT LOSING A POINT
-->

HC MULTI ESSENCE – HC JEHONA 46:25 (24:11)

Sports venue: "Avtokomanda". Referees: Sanja Bozinovska and Andrijana Zdravkovska. Delegate: Kamer Metalari

HC MULTI ESSENCE: Shtakovski 1, Ermanoski, Dimevski 4, Grujevski 1, Dimitrievski 5, D. Uzunchev 9, Trichkovski 2, Omeragikj 7, Mladenovski, T. Uzunchev 4, Jordanov, Karasmanakis 1, Ninovski 6, Kostovski 3, Georgievski 1, Trajchev 2

Seven-metre throws: 2/3 Suspensions: 6 min.

HC JEHONA: Dimitrieski, Nikolovski 2, Zivkoski, Stojanoski, A. Selmani 5, Jovanovski, Taseski 13, Nikoloski, Ilieski 3, E. Selmani 1, Gruevski, Serafimovski 1

Seven-metre throws: 3/4 Suspensions: 10 min.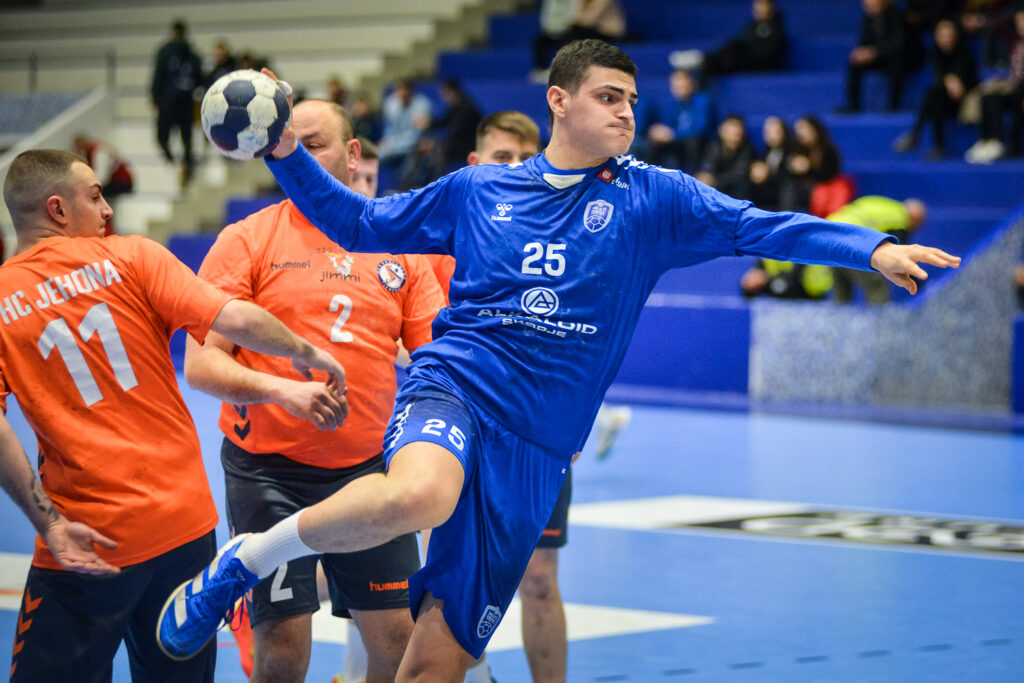 HC Multi Essence with record 16 wins out of 16 matches played and 48 points won, completed the first part of the championship in the Macedonian First League. Tonight in the Avtokomanda sports venue, HC Multi Essence achieved maximum results with a convincing triumph over the team of HC Jehona.
All the dilemmas of tonight's game disappeared already in the first half, in which the good defense and the transition allowed many easy goals, and after 30 minutes of play, HC Multi Essence had an unattainable 24:11 advantage.
The second half was played in the same style. HC Multi Essence used their defense to the maximum to create counter attacks and scoring situations from transition and ended the match with a convincing 46:25 victory.
In the playoff championship that follows immediately after this round, our team will transfer maximum 24 points and start from the first place in the race for one of the two slots leading to the Super League.