News
HC MULTI ESSENCE SECOND IN THE PRILEP TOURNAMENT
-->

HC DUBOCICA – HC MULTI ESSENCE 30-21 (18-10)

Venue: RR Richko in Prilep. Referees: Mitrevski and Todorovski. Delegate: Cvetkoski

HC DUBOCICA: Pavlovic, Milichevic 2, Radulovic 5, Petrovic 1, Trajkovic, Mitrovic, A. Mitrovic, Spasic 3, Atanaskovic 1, Cvetkovic 1, Ristovic 8, M. Pavlovic, Angelkovic 6, Miloshevic 1, Kocic, Ardjelan

Seven-meter throws: 2/2 Suspensions: 2 min.

HC MULTI ESSENCE: Vasilevski, Ermanoski, Dimevski 2, Kostovski 1, Ilieski 6, Petkovski 1, Petreski, Trajchev, Omeragikj 1, Trajkovski, G/ Gjorgievski, Todeski 2, Uzunchev 1, J. Trajkovski, Jordanov 1, Dimovski 2, Karasmanakis 1

Seven-meter throws: 6/7 Suspensions: –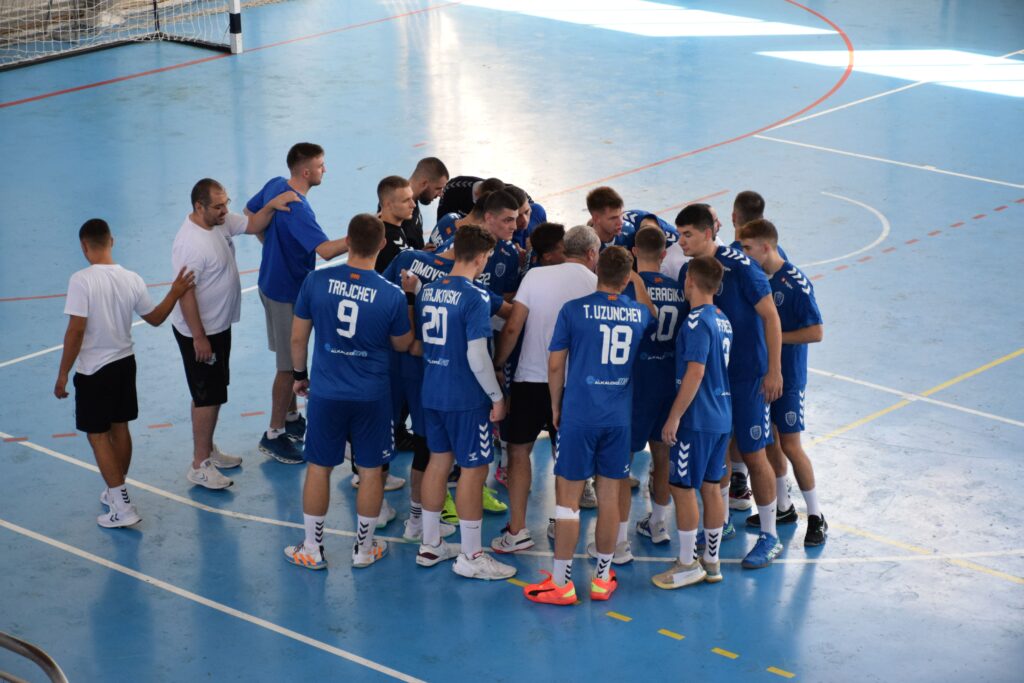 HC Multi Essence won second place at the eighth Mile Neshkoski Memorial Tournament that took place in Prilep.
Today, our squad faced HC Dubochica in the tournament final which ended with an undisputed victory for the Serbian team by a score of 30-21.
All was clear early in the game when the opposing team made a 7-2 advantage that our young squad failed to quash in the extra time, finishing second.
Our player, Bozhidar Ilieski, was named the most valuable player of the tournament.