News
HC MULTI ESSENCE VS. HC E. PELISTER 2 WITH NO WINNER
-->

HC E. PELLISTER 2 – HC MULTI ESSENCE 34-34 (16-14)

Venue: R.R. Richko in Prilep. Referees: Sedloski and Angeleski. Delegate: Ognenov

HC E. PELISTER 2: Shtakovski, Markovski 3, Taleski 3, Ristevski 1, Mitrevski, Mirchevski, Mladenov, Dimitrovski, Trpchevski 6, Kalajdjieski 4, Ivanovski 7, Belistojanovski 3, Jugovski 1, Mijuškovic 6, Hadjic

Seven-meter throws: 3/4 Suspensions: 12 min.

HC MULTI ESSENCE: Vasilevski, Ermanoski, Dimevski 6, Kostovski 4, Ilieski 5, Petkovski, Petreski 1, Trajchev, Trajkovski, Gjorgievski, Todeski, Uzunchev, Dimovski 6, Jordanov 9, Karasmanakis 3

Seven-meter throws: 4/4 Suspensions: 6 min.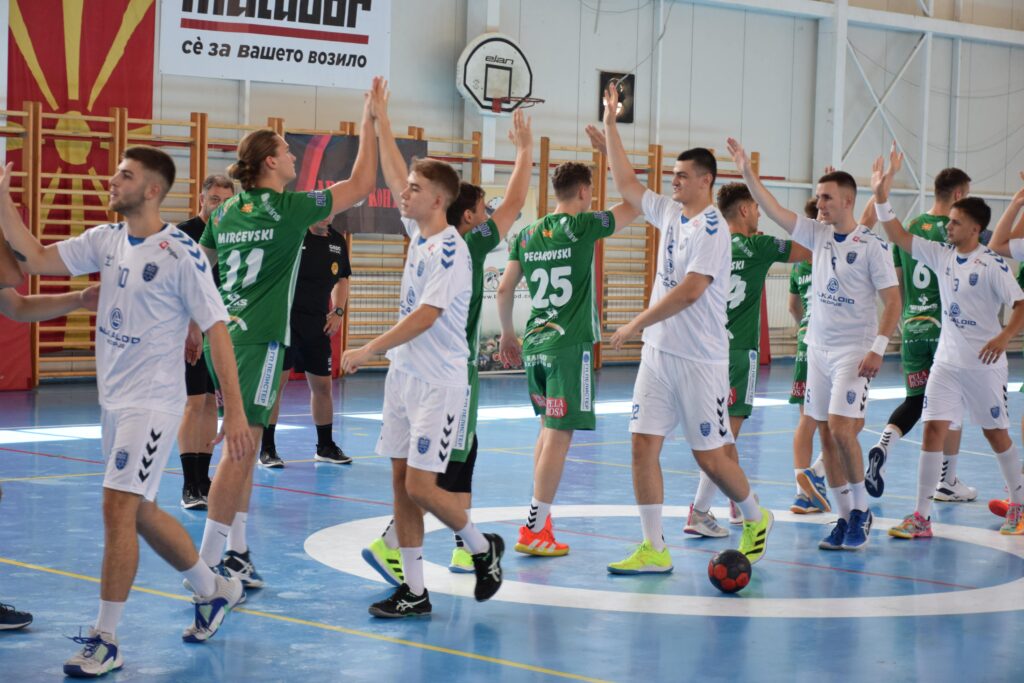 After the victory over Cocks from Finland in the first round, HC Multi Essence played against the Macedonian Super League member E. Pelister 2 today, in the second round of the Mile Neshkoski Memorial Tournament taking place in Prilep.
This match was tied throughout the whole game (34:34) ending without a clear winner. After the even first half, which ended with a score of 16:24 for E. Pelister, the Bitola team led for most of the second half. However, our young players did not give up, they kept coming back to the game, and before the end of the match, they made a 6-1 run and took the lead for a moment.
In the end, the points were tied with a goal scored with less than ten seconds to the match finish.
Oleg Jordanov with nine goals and David Dimevski and Martin Dimovski with six scores each, were our team's best scorers.
Tomorrow, HC Multi Essence will play against the team of HC Tinex Prolet in the group's last round. This match is scheduled to start at 03:00 PM.