News
HC MULTI ESSENCE WINNING STREAK CONTINUES
-->

HC MULTI ESSENCE – HC TEKSTILEC 38-18 (19-12)


Sports venue: "Krume Kepeski" in Skopje. Referees: Naum Aleksandrovski and Mirko Trajkovski.
Delegate: Aleksandar Atanasovski
HC Multi Essence: Shtakovski, Ermanoski, Trajkovski, Grujevski, D. Uzunchev 8, Trichkovski 6, Omeragikj
5, Aleksovski 1, Velkov, Mladenovski 2, T. Uzunchev 3, Mitev 2, Prodanov 2, Kang 2, Karasmanakis 3,
Kostovski 4
Seven-metre throws: 2/2 Suspensions: 6 min.


HC Tekstilec: Bobolkovski, Petrov 3, Chmrlec 1, Dimitrov 1, Petrov 4, Ristov 1, Dimitrijev 4, Dimchevski 2,
Djines, Senev, Savev 2
Seven-metre throws: 1/4 Suspensions: 10 min.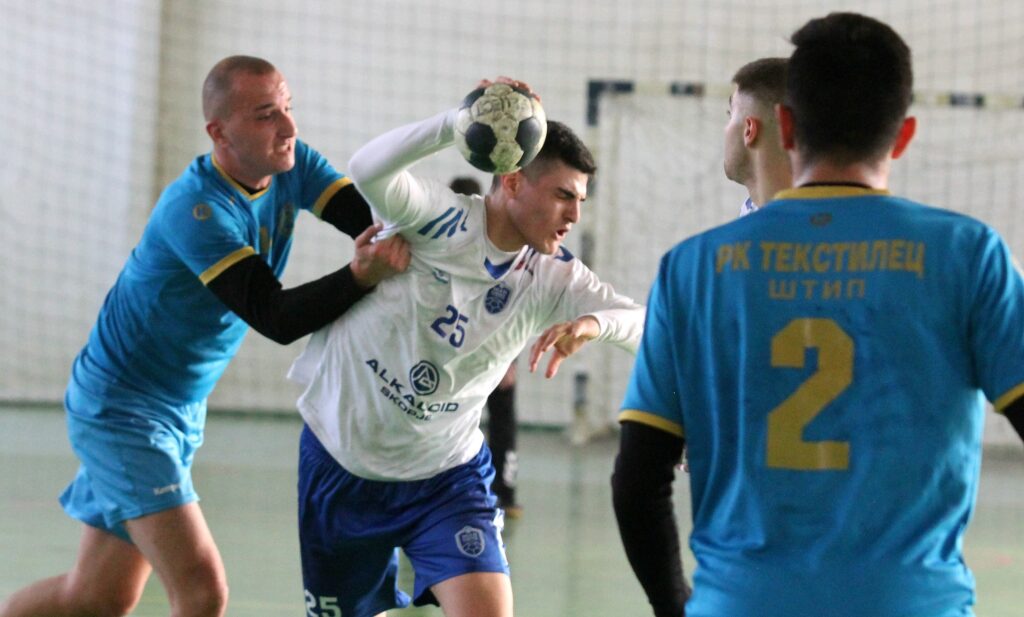 HC Multi Essence continued the winning streak in the First League, which after today's triumph over the
HC Tekstilec team, amounts to seven wins in the same number of games played.
The guests from Shtip started the match well today, in the first stage they had a minimal lead, but
Branko Angelovski's team took control in the second stage of the first part, after a 12-10 lead, with a
series of 7-2 they reached a convincing difference of 19-12, which was also the score at halftime.
Shortly after the start of the second half, HC Multi Essence led with a double-figure difference (23-13). It
was already clear who the winner will be, the game continued to be played routinely, gradually
increasing the difference, until the final score of 38-18 was reached.