News
HC MULTI ESSENCE WITHOUT POINTS FROM HC PROLET 62 AWAY MATCH
-->

HC PROLET 62 – HC MULTI ESSENCE 32-27 (17-10)

Venue: Makedonsko Sonce in Skopje. Referees: Gjorgi Nachevski and Slave Nikolov. Controller: Marjan Nachevski

HC PROLET 62: Petkovski, Nikolovski 1, Totikj 1, Pecakovski, Vasilevski 5, Kocharov, Dodevski 4, Dimov 3, Andonoski 2, Majnov, Dimkovski 2, Stojanovski 3, Mihalevic, Palevski 6, Spasovski, Arsenovski 5

Seven-meter throws: 2/2 Suspensions: 14 min.

HC MULTI ESSENCE: Ermanoski, Dimevski 1, Kostovski, Ilieski 9, Petkovski, D. Uzunchev 2, Petreski, Trajchev, Trajkovski, Gjorgievski, Vasilevski, Todeski 1, Dimovski, Trajkovski, Jordanov 12, Karasmanakis 2

Seven-meter throws: 7/7 Suspensions: 10 min.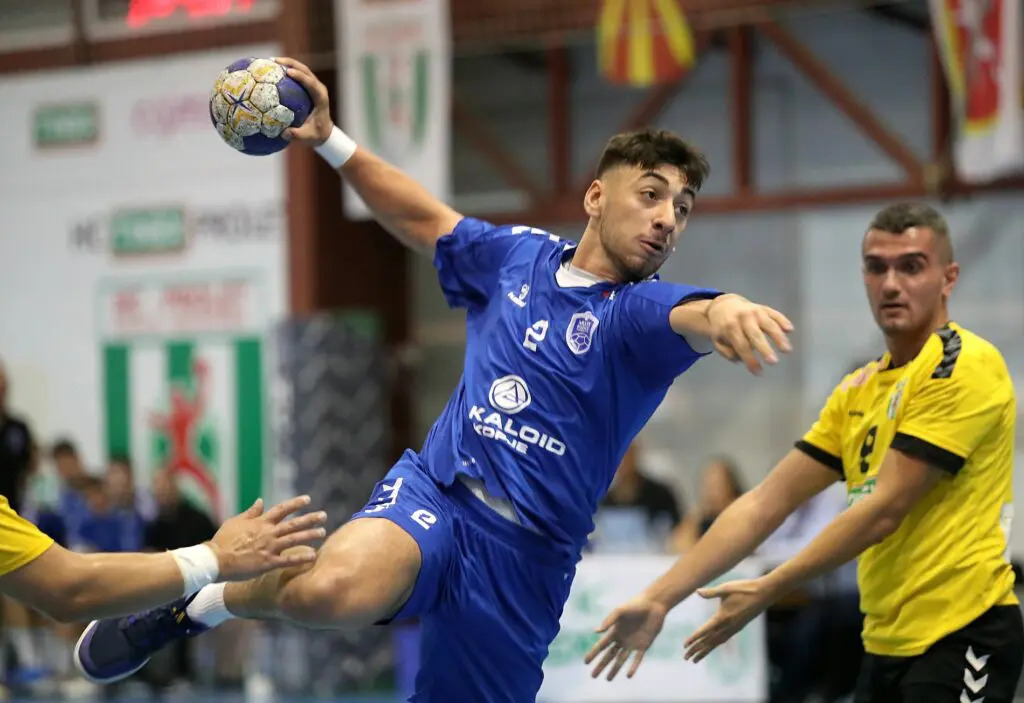 Our youthful squad, HC Multi Essence, fell short in their quest to secure points in the away duel against T. Prolet 62. HC Multi Essence outperformed T. Prolet during the preparations at the Prilep tournament. However, in tonight's game, the home team made a stronger start. They led by 5-2, 8-3… establishing an advantage early on that set the tone for the entire match. At halftime, the score stood at 17-10 in favor of the home team. In the second part, the home team confidently held onto their lead and secured the victory. HC Multi Essence will aim to seize the opportunity to earn points in the upcoming round when they face HC Prilep at Avtokomanda.