News
RECORD WIN FOR HC MULTI ESSENCE
-->

HC BISINOV FRUIT LAND – HC MULTI ESSENCE 16-40 (11-18)


Sports venue: "Krume Kepeski" in Skopje. Referees: Lejla Jashar and Mihaela Kapsareva. Delegate:
Cvetomir Jovanovski


HC Bisinov Fruit Land: Veljanovski, Milanov 1, Ristovski 2, Slavevski 6, Ivanov 1, Slavkov 1, Ristevski 1,
Velkovski, Ivchevski, Iliev, Stanchev 2, Prangovski, Damevski 2
Seven-metre throws: 3/5 Suspensions: 8 min.


HC Multi Essence: Shtakovski, Ermanoski, Grujevski 1, Dimitrievski 4, D. Uzunchev 9, Trichkovski 7,
Aleksovski, Velkov, Mladenovski 1, T. Uzunchev 1, Mitev 1, Prodanov 4, Kang, Karasmanakis 3, Kostovski
4, Omeragikj 5
Seven-metre throws: 3/4 Suspensions: 12 min.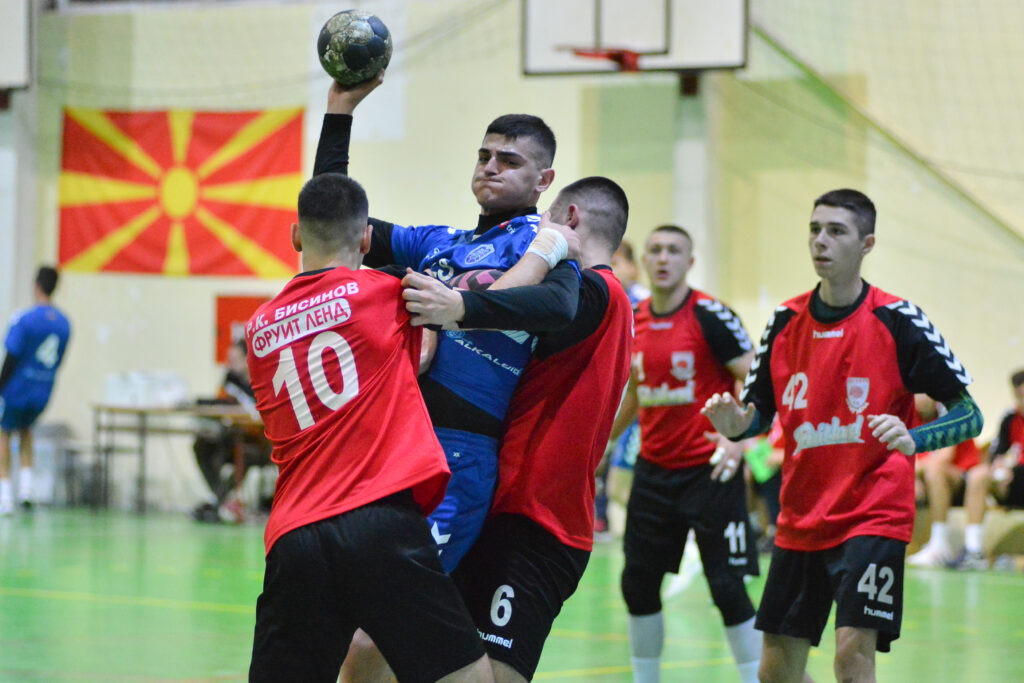 The winning streak of the HC Multi Essence team continued in the championship, and after tonight's
victory over HC Bisinov Fruit Land, the score is six wins out of six games played.
The host teams were changed, so the Veles team was host in Skopje due to the occupancy of its sports
venue.
It was clear who the match winner would be early in the game. HC Multi Essence dominated from the
beginning of the match and led with 8-2 ​​and 10-3, and at this point it was already clear that the points
will go the leader in the table.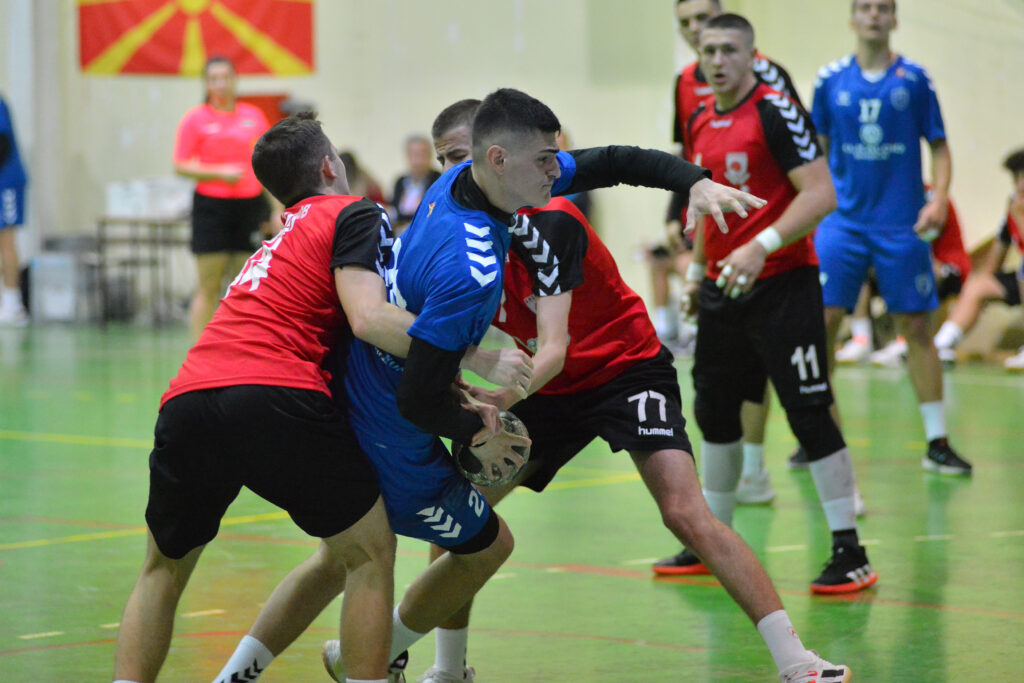 The Veles team, however, managed to maintain the initial deficit of seven goals until the end of the half,
which finished with an 18-11 lead for HC Multi Essence.
In the second half, the fact that HC Multi Essence was better prepared became more apparent and the
lead increased to a plus ten goal difference at the start of the half (21-11), whereupon the difference
constantly increased until the final 24 difference i.e., 40 -16.
This is HC Multi Essence's greatest win in the championship so far.