News
SECOND VICTORY FOR HC MULTI ESSENCE
-->

HC OVCHE POLE – HC MULTI ESSENCE 25-33 (11-17)
Hall: "Car Samoil" in Sveti Nikole. Referees: Marko Ognjanovski and Damjan Savikj. Delegate: Zoran
Jovanovski

HC Ovche Pole: Panev, Petkov, Stefanovski, Kocevski 3, Daskalov 3, Gichev 3, Cekovski 2, Stamenkov,
Burovski 2, Sentovski, Kocevski, Todorov, Krstev 8, Konev, Trajchev, Todosovski 4
Penalty throws: 1/2 Exclusions: 14 min.

HC Multi Essence: Shtakovski, Grujevski, D. Uzunchev 7, Trichkovski 3, Aleksovski, Ermonoski,
Mladenovski, T. Uzunchev 2, Mitev 5, Prodanov, Kang 3, Jordanov 2, Karasmanakis 2, Kostovski 10,
Georgievski, Ivanov
Penalty throws: 1/1 Exclusions: 14 min.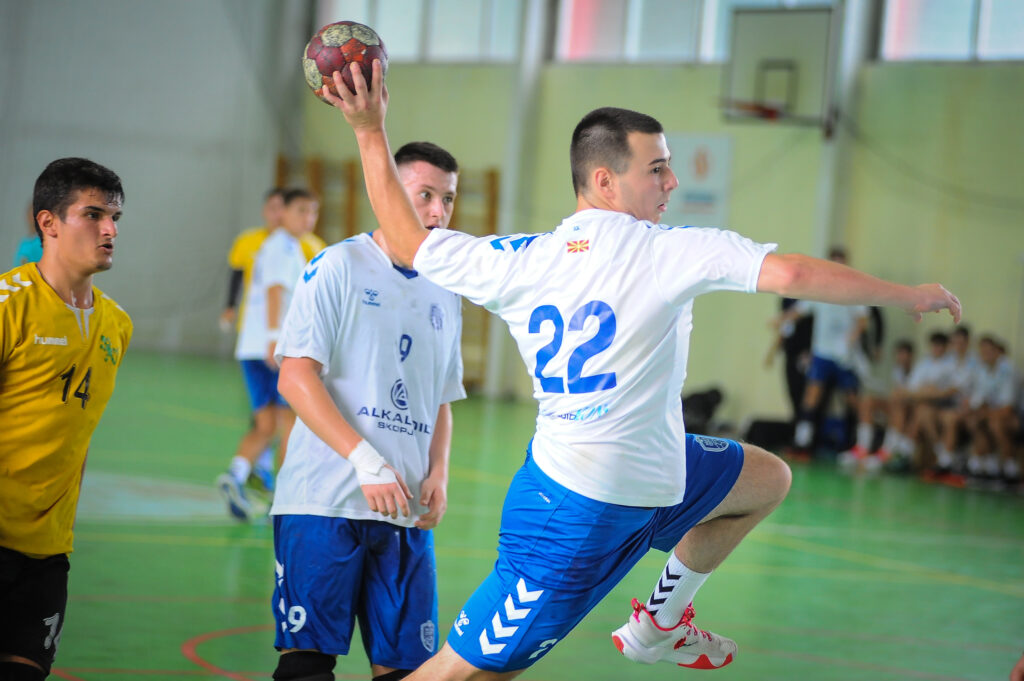 HC Multi Essence won the second victory in the first league championship. After the triumph at home
over HC Champion, tonight, HC Multi Essence celebrated a victory as the away team, over the team of
HC Ovche Pole.
After the opening period which had an even score, HC Multi Essence took control from the tie at 6-6,
lead with 8-6, and later 10-7. This difference remained until the score of 13-9, and then with a 4-0 run,
our team took a 17-11 lead at halftime and the match was practically broken in this period.
During the opening minutes of the second half, there was a scoring difference between six and seven
goals, after which HC Multi Essence led with a double figure difference of 28-18, and while there were
big score turbulences up to the end of the match, they reached the desired three points.