News
TEN OUT OF TEN FOR HC MULTI ESSENCE
-->

HC MULTI ESSENCE – HC OVCHE POLE 36-29 (19-16)

Sports venue: "Avtokomanda" in Skopje. Referees: Lejla Jashar and Mihaela Kapsareva. Delegate: Erik
Belimov
HC Multi Essence: Shtakovski, Dimitrievski 1, D. Uzunchev 6, Trichkovski 2, Omeragikj 1, Aleksovski,
Trajkovski, Velkov, Mladenovski 3, T. Uzunchev 4, Prodanov 3, Karasmanakis 1, Ninovski, Kostovski 9,
Georgievski, Ivanov 6


Seven-metre throws: 0/1 Suspensions: 4 min.
HC Ovche Pole: Petkov, Kocevski 7, Zafirovski, Gichev 5, Nanevski 3, Cekovski 2, Dinev, Stefanovski,
Sentovski, Andov, Krstev 6, Trajchev 3, Petrushev 2, Panev, Ristovski, Todorovski 1
Seven-metre throws: 6/7 Suspensions: 10 min.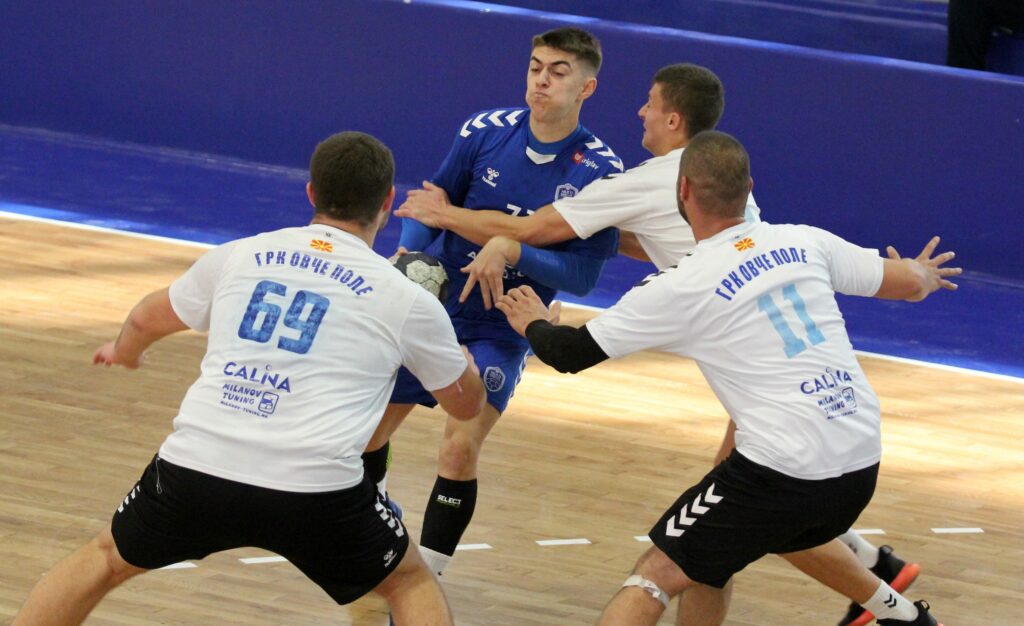 HC Multi Essence won the tenth victory in the same number of matches played and became the first
team to theoretically secure a place in the First League Play Offs.
CHC Ovche Pole from Sveti Nikole was the visiting team in "Avtokomanda" and provided quality
defence, especially in the first part of the first half.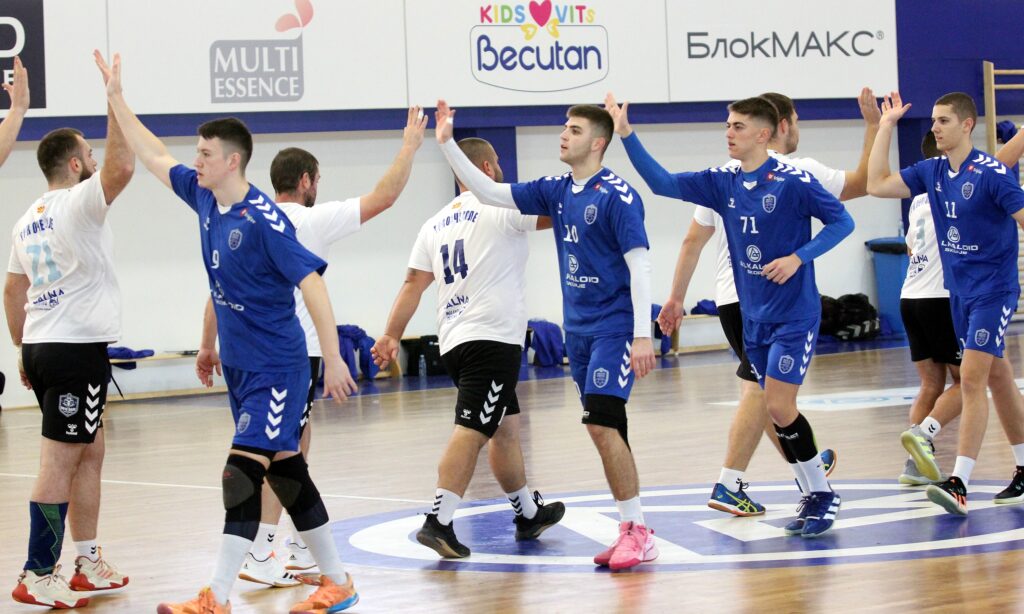 There was a tie during the better part of the beginning of the match, which was played goal for goal. HC
Multi Essence controlled the result, but the visitors managed to keep pace, so on the scoreboard it was
either tied or a one to two goals lead for HC Multi Essence.
That was the case until 12-11, followed by a 3-0 run and a 15-11 lead, which was the first significant lead
for the home team. The score kept changing and up to the end of the half, it ranged from a three to four
goal lead.
At the break, the score was 19-16.
HC Multi Essence increased the difference from three to five-six goals early in the second half. Branko
Angelovski's team led with 25-19 and 26-20, and they confirmed their dominance with an eight-goal
difference (30-22), after which they had no problems and routinely brought this match to its finish.