News
VICTORY FOR HC MULTI ESSENCE IN GOSTIVAR
-->

HC JEHONA – HC MULTI ESSENCE 29-33 (19-17)
Sports hall in Gostivar. Referees: Ognjanovski and Savikj. Delegate: Zipevski
HC Jehona: Pavloski, Dimitrieski 1, Nikoloski 1, Zivkoski 1, Gruevski, Mihajlovski, Selmani 2, Mateski 1,
Taseski 10, Stojkoski 1, Saliu, Ilieski 6, Selmani 1, Markovikj 5, Serafmovski, Stojanoski
Seven-meter throw: 1/1 Suspensions: 10 min.


HC Multi Essence: Shtakovski, Gruevski 1, D. Uzunchev 3, Trichkovski 1, Omeragikj, Aleksovski,
Ermanoski, Mladenovski 2, T. Uzunchev 6, Mitev 3, Prodanov 3, Kang 1, Karasmanakis 1, Ninovski,
Kostovski 9, Georgievski
Seven-meter throw: 6/9 Suspensions: 2 min.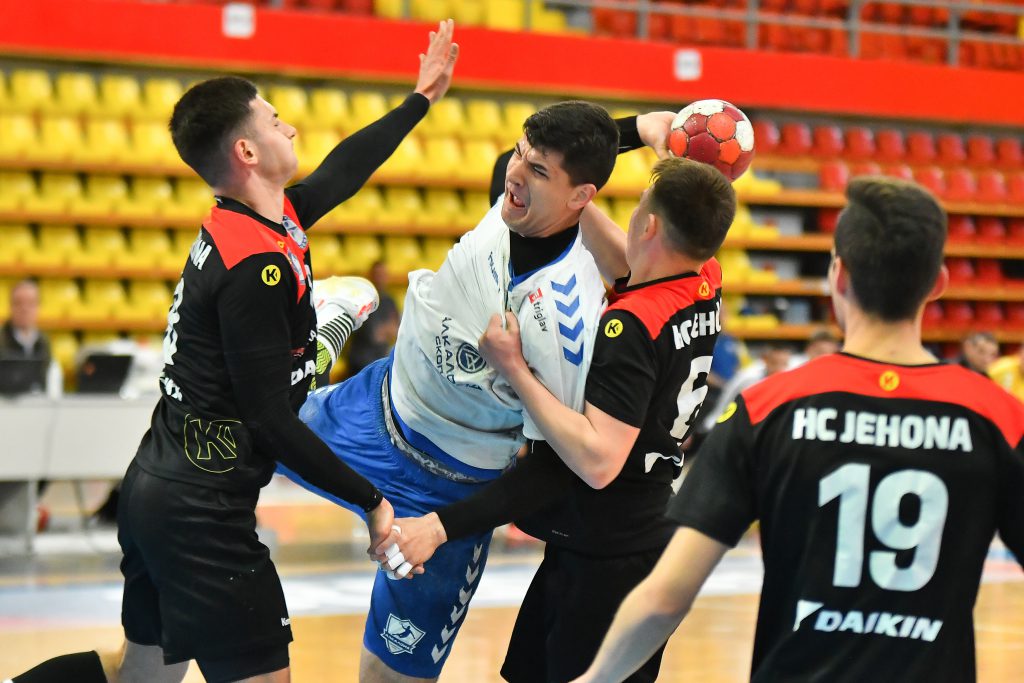 HC Multi Essence kept the maximum effect in the First League. Tonight, in the duel with HC Jehona, HC
Multi Essence recorded another victory (33-29), in Gostivar.
The match was decided in the first ten minutes in which HC Multi Essence played furiously and took a 9-
1 lead.
The difference was then routinely kept up to 17-10 at halftime, and in the second half the lead was not
brought into question.
The leader on the table had an advantage between six and nine goals, but in the finish the home team
managed to reduce it to minus three (26-29) and for a moment they hoped for a complete turnaround.
But HC Multi Essence immediately increased to 30-26 and 31-27, by the end there were only three
minutes to finally finish the game with a score of 33-29.